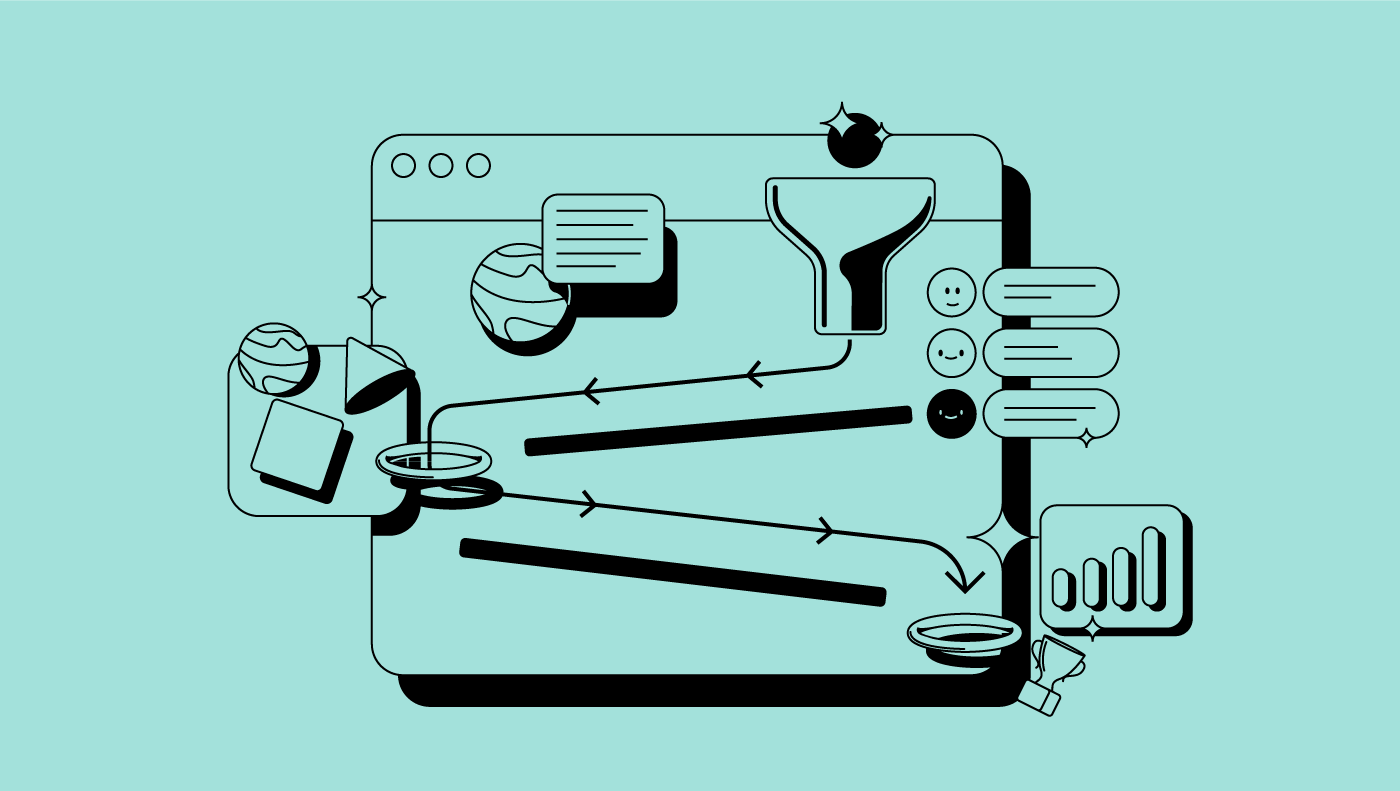 What Is Strategic Project Management and How to Develop It?
Strategic project management is the next big thing within the project management community. A popular and growing trend that is slowly sweeping the business world. The main idea of the concept is based on project management teams learning how to support their company's strategy and deal with the business aspects of their projects. Rather than just focusing on traditional project management issues - budget, goals, and timelines.
Project management is a set of methodologies and frameworks responsible for moving a project from start to finish. But you need a strategy to shape the decision about products and initiatives, including projects. Strategy without projects is almost as useless as projects without a strategy.
What Is Strategic Project Management?
Strategic Project Management (SPM) defines the big picture of how the project may benefit the company's efficiency and as a whole. This process combines project management methodologies and frameworks and business strategies to drive organizational breakthroughs.
It's accelerated by brainstorming and problem-solving activities so that a project will not only be completed successfully but more efficiently and faster.
What's the Difference Between Strategic Project Management & Project Management?
There's an extensive overlap between traditional and strategic project management. Simply put, it's all about looking at your existing portfolio of projects through a strategic lens.
That means that you'll still apply all of your traditional project management methodologies and frameworks to strategic project management . Also, project management teams will need to manage the broader business aspects of their projects to align and support the organizational strategy. They will no longer be concerned just about meeting the aforementioned traditional project management challenges.
It's probably easier to think of strategic project management as a new sub-discipline within the broader discipline of project management. Just like resource management or dependencies are today.
Benefits of Strategic Planning in Project Management
The implementation of strategic project management leads to achieving a competitive market advantage.
A vast majority of companies have already implemented their project management methodology of choice many years ago. However, they are still coming to terms with understanding the concept of using a strategic vision when selecting their projects. The art of identifying and choosing the right projects to work on in a given time frame is proving to be a significant advantage in the modern marketplace.
Expanding the project management function to include strategic project management methodologies in the selection of projects allows a growing number of businesses to identify and select projects that provide the maximum value, both for them and their clients. Therefore, aligning project management and organization strategy produces significant benefits for the organization.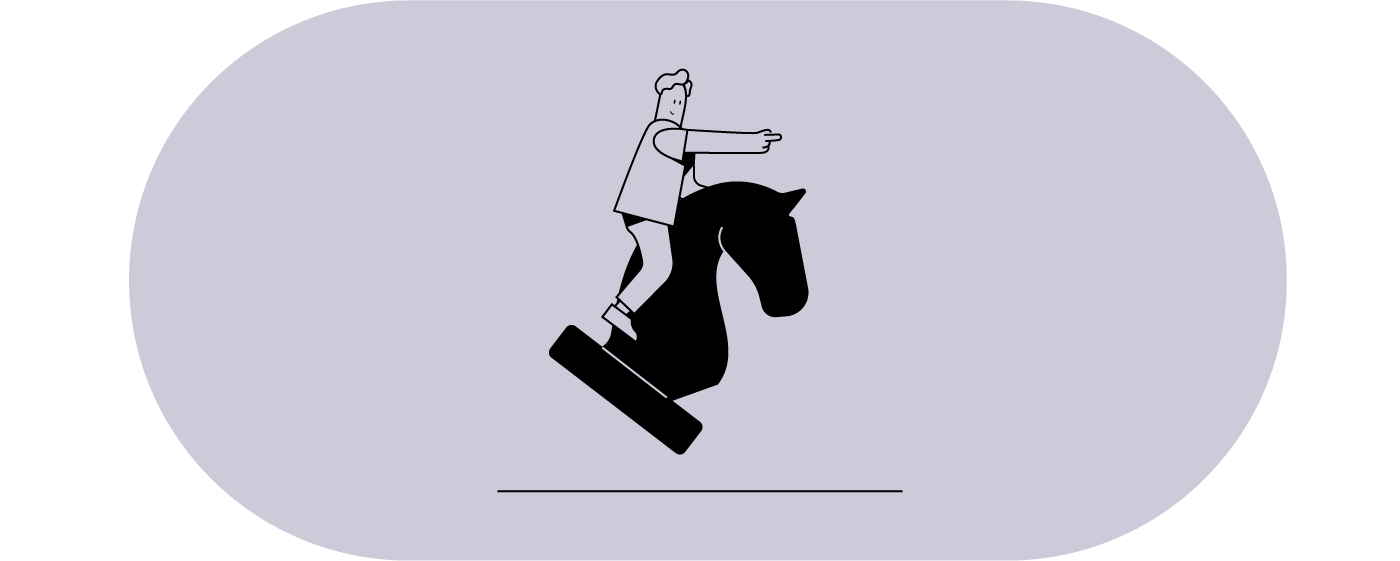 Contrasting the practice of leading expensive projects that are not fully compatible with the business goals, this alignment can cast a new light on the project selection process. Funds are more carefully spent on improving the impact on the company's overall performance, thereby increasing profitability and reducing unnecessary expenses.
This alignment can also improve project success rates and the organization's ability to address customer needs and expectations quickly. Research has shown a sharp increase in financial performance and overall project success rates for projects that were more aligned with business strategies. When each project directly contributes to the company's bottom line, the organization as a whole improves, improving customer experiences and retention rates.
How to Develop Strategic Project Management
Managing priorities is an essential part of both traditional and strategic project management. If your business is focused on educating a certain customer profile, this customer strategy will affect every aspect of your business operations, including the project management teams. Therefore, a strategic project manager should pay attention to the following:
Simplify decision-making
With a clear strategy before you, the decision-making process becomes easier as you always have the northern star to guide your conclusions.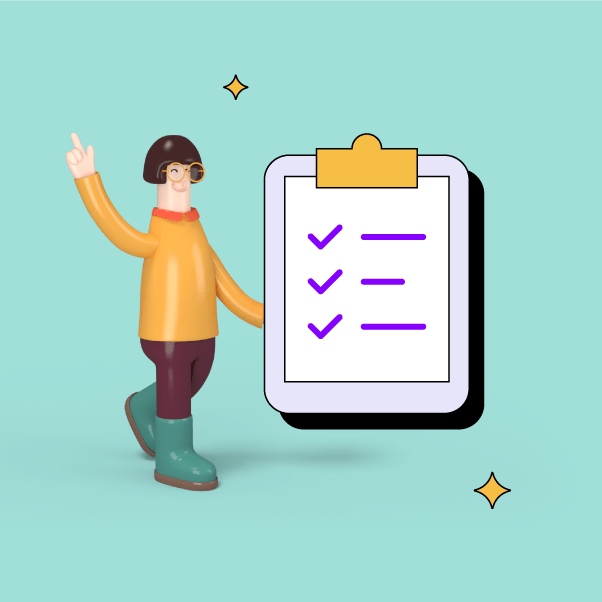 Project Manager Roles and Responsibilities Cheat Sheet
All Newsletter subscribers can download this (and other) ActiveCollab Project Management Guides.
*Enter your email address and subscribe to our newsletter to get your hands on this, as well as many other free project management guides.
Sorry, we could not subscribe you at this moment. please double check your email address. If issue still persist, please let us know by sending an email to [email protected]
Improve priority management
How about starting your day with priorities in mind, and not with emails? Going through the emails every single morning feeds your bias to tackle and focus on urgent things instead of the important ones. Advance your strategy and your projects every day by developing a habit of starting with one important thing. Then you can go through all the emails you want.
Link budgets to strategy
Allocating the required budget is a clear signal of the company's priorities. Therefore, the overall business strategy must play a vital role in all financial decisions when it comes to every project.
Contribute to the project strategy.
Most of the high-performing companies call on their project management offices to contribute to strategic planning. Even if you're starting as a project manager and have limited input on the strategy today, you need to educate yourself and prepare when the time comes. And it will most definitely come.
Focus on organizational ambitions
People want to be recognized and admired for their work, and that is the same in any branch, including project management. However, some managers often seek personal glory and recognition at the cost of business outcomes. Maintain a close look at what your company needs and resist the urge to focus solely on the challenges and issues that affect you personally.
Revisit strategic progress
Some businesses consider creating the strategy as nothing more than an annual thought exercise - they focus much energy and invest countless hours into developing the strategic documents. However, there's a great danger of all that effort going to waste unless you and your project management team aren't constantly measuring progress and revisiting the strategy as needed. Measuring progress on your strategies should be as easy as adding an agenda item to your weekly meetings.
The Age of Project Management Strategy
The move from "management by objectives" towards "management by projects" has caused today's strategic project managers to develop greater awareness of the business's vision and mission, instead of focusing on a specific project goal. At the same time, strategic project management has become an addition to tactical project management.
To make a full transition from a tactical to a strategic perspective, leaders need to be able to work on the various elements of the project system, processes, and workflows. Project management is no longer a plug-and-play sort of deal, and it never really was when you think about it. However, this doesn't mean that leaders don't need to follow specific guidelines. It's more of a shift towards thinking about the guidelines and moving them when appropriate.
To take this step back requires discipline on several fronts , including asking strategic questions, stepping back to gain a strategic perspective, maintaining the discipline of thinking strategically in the face of tactical pressure, and taking a comprehensive and systems-oriented view of the workplace. A framework for strategic thinking is needed, a systems-oriented model that will help strategic project leaders move from tactical to strategic thinking.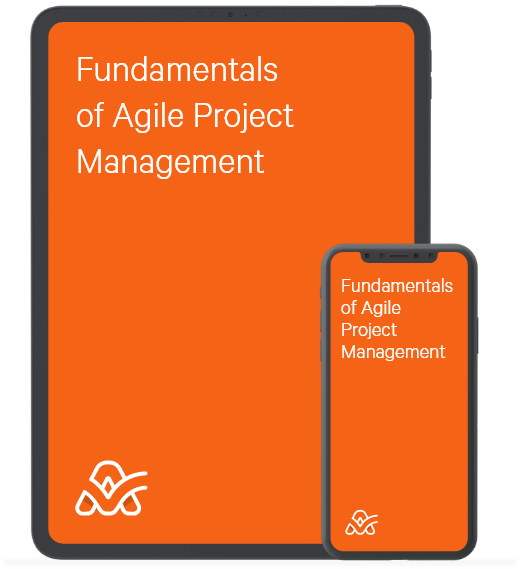 Fundamentals of Agile Project Management
Make real work happen.
Start your trial today, free for 14 days! Onboard your team, plan, collaborate, organize your work, and get paid.
By signing up you are agreeing to the ActiveCollab Terms of Service & Privacy Policy .
Great, just a few seconds and you're in.
We detected that you already have an ActiveCollab account
You can log in to existing account or you may start a new one
Great, your account has been created!
You will be redirected to your new account in a couple of seconds.
Sorry, we could not create an account for you at this moment.
Please double check your email address. If the issue still persists, please let us know by sending an email to [email protected]
Sign up for ActiveCollab newsletter!
Choose your favorite topics and we'll send our stories from the tech front lines straight to your inbox.
Unsubscribe at any time * Privacy Policy
Just a second
Thank you for subscribing to our newsletter.
Oops, something went wrong! Please try again later.
Start your free trial
Enter your email to get 14 days of ActiveCollab absolutely free, without any limitations.
Mark as disposable account.
ActiveCollab Is Using Cookies
By accepting all cookies you are giving us permission to use our tracking technologies to personalize your content and provide you the best possible experience on our website. Essential cookies are always on as we need them to make sure our website is working properly.
Read more about our cookie policy.
Product Tour Book a Demo
Sign up for free
Try for free
Strategy Execution
Strategic Project Management is Key to Executing Strategy
by Dan Knights, on Jun 21, 2022
Table of Contents
What is Strategic Project Management?
Strategic Project Management (SPM) defines how a project may benefit a company's efficiency and strategic plan as a whole. It is the process of thinking about your Projects in light of their connection to your strategic plan. In other words, Strategic Project Management is about forming clear links between your Projects and Strategic Objectives.
The premise of Strategic Project Management is that 'Projects' should actually work to achieve the goals and objectives outlined in your strategy.
This is why thinking in terms of strategic project management is key. Strategic Project Management isn't just about the process of project-managing big and important projects, it's about designing and managing your portfolio of Projects to ensure that it supports your strategy, by ensuring that:
The mix of Projects is appropriate and sufficient to deliver your Strategic Objectives
Your Projects are appropriately resourced
If timelines and resourcing have to be changed, Projects are prioritized accordingly based on the strategic plan, and impacts reflected in the plan.
So, how do you ensure that you are building a portfolio of Projects that will help you execute your strategy by actually delivering on your Objectives? In this article, we've outlined the key things you need to do to make that happen.
Also, check out our article providing a comprehensive guide to project management
Strategic Projects vs Operational Projects
Here we're talking about Projects that are supposed to be supporting your strategy, which for simplicity we'll call "Strategic Projects". You may have operational projects that are key parts of delivering your day-to-day business, which although essential, aren't part of moving the organization forward - and that's how to tell the difference between the two: if it supports an Objective in your strategy, in our context it's a Strategic Project.
The key thing to note is that Strategic Projects in this context don't have to be huge - pretty much all your big Projects should be Strategic Projects (otherwise why all the time and investment?), but you may have many small to medium Projects that are, in their own way, crucial to delivering on your Objectives .
What's the Difference Between Strategic Project Management & Project Management?
There's a lot of overlap between traditional project management and strategic project management. That's because the 'strategic' part of the phrase is essentially talking about applying a 'strategic lense' to your existing portfolio of projects.
That means that you'll still apply all of your traditional project management skills and processes to strategic project management, but in addition project management teams need to manage the wider business aspects of their projects to better support and align with organizational strategy, rather than just being concerned with meeting standard project management issues - time, budget etc.
Think of Strategic Project Management as an extra sub-discipline within the broader discipline of project management. In the same way that managing dependencies or resourcing are today. Start a free trial of Cascade to test its project management applicability or check this list of best project portfolio management tools & software.
Strategic Project Planning
Your Projects are the meat of your strategy - they are where things actually get done and progress gets made. It's also where all the time and money gets spent. So how do you make sure that your activities are well aligned to the goals of your strategy?
Make sure your Projects support your Objectives
Every active Objective/Goal/Outcome needs at least one Project - This is the obvious one. You may have future Objectives that haven't "started" yet, which is fine, but any "active" Objective must have Projects that will work towards completing the objective- otherwise you're not actually working on it. Depending on how big your initiatives are, you may find you need to have sub-Projects under Projects to best represent how you intend to deliver the work.
The Projects must deliver on the Objectives - For each Objective, you need to be able to say that if you do a good job of delivering all its Projects , you will achieve the Objective. If you can't say that, you need to look at the Project mix and identify your gaps.
The Projects shouldn't "overlap" or be redundant - Look carefully at your Project mix under each Objective and across your strategy. Generally you should not be able to fully deliver on an Objective without a particular one of its Projects - if you can, seriously consider whether you actually need that Project. Maybe that effort can be better spent elsewhere? You have to be prepared to remove or reduce scope on Projects. Equally, make sure that you don't have Projects within or between Objectives that "overlap" in scope, essentially duplicating work.
Every Project must have a clear link to one or more Objectives - Even if it isn't directly linked to an Objective (e.g. it's a sub-Project within a parent Project under an Objective), it has to clearly support what you're trying to achieve. If you can draw a clear line from your Projects to the KPIs it will improve, that's an excellent indicator of fit. Note that once in a while you might find that you have a Project that clearly demonstrates strategic value, but doesn't align to a specific Objective - that can be a sign that you need to revisit your Objectives and make sure they themselves give you the right coverage.
Project Delivery Strategy
Estimated the Project needs - Get ahead of things: make sure every Project that you're proposing has at least a high level time, cost, and resourcing estimate. You'll find that this will pay dividends when you come to try and prioritize - you'll get caught needing to do it anyway, and may be under more time pressure at that point.
Budgeted for the Project - For real. Who's team is it in? Whose budget is it coming from? For some organizations everything comes from one bucket of people and money, in others you may have a complicated Opex/Capex request process. Either way, if it's not in someone's budget, you can guarantee it won't happen.
The Project timelines must align with your Objectives - We see this all the time. An Objective will be set in a management meeting, and then some time down the line someone figures out what actually needs to be done, creates the Projects... and the timelines just don't stack up. Something has to change, either the Projects or the Objectives, but bite the bullet and make sure it does - if you don't, your plan becomes unrealistic, which means it won't be credible, which means it won't be useful.
Every Project must have an Owner - Critical. Someone needs to be interested in the delivery of the Project, they need to be responsible for getting it off the ground and delivered, and they need to have the authority to make all this work. The Project will only happen if all these three things are true.
Stop operational Projects getting in to your strategic plan, and vice-versa - You want to keep your strategic plan focused. This means you need to avoid letting operational Projects and activities creep in to the plan, as it will dilute your focus and impact the delivery of your Strategic Projects. Equally, you need to prevent Projects that should be on the strategic plan, mapped to Objectives, sliding in to the operational plan and becoming invisible when you're tracking your progress.
Strategic Management Project
Govern your Projects strategically - Every Objective will have its own mix of Projects, and then there is the mix of Projects across the whole strategic plan (in bigger plans you will even be thinking in terms of the mix within different business areas, departments etc.). Don't lose sight of the bigger picture - in the same way that the overall strategic management process emphasizes a governance process across the whole of strategy execution, the same applies to strategically managing your Project mix across your whole portfolio.
Prioritize Projects strategically across the whole portfolio - Change will happen, you can guarantee that. How you handle it will seriously affect the execution of your plan - when the internal or external environment, available resources, strategic needs etc change, you need to prioritize Projects strategically across the whole plan, based on the needs of the Objectives.
Allow the Projects and Objectives to inform each other - The strategic plan needs to live and breathe. Sometimes this will be top-down changes driven by refinements in what you want to achieve (or how you want to prioritize the Objectives), but you must allow room for the realities of Project implementation, and what you learn from actually doing, to be reflected in the higher level plan - even if it is just by keeping the Objective timelines current and accurate. The more isolated your Projects become from the rest of the plan, the less real your plan becomes.
Strategically Managing your Project Mix, and your Portfolio/Program Management Approach
We've focused here on the element of Strategic Project Management that relates to designing and managing the right project mix to achieve your Objectives, and therefore deliver on your strategy.
This absolutely relates to areas of portfolio and program management - depending on your organizational structure and practices, this kind of Project mix management is certainly part of your portfolio and program management process.
We're not introducing a parallel or alternative concept, it's simply one of the key functions that have to happen as part of that process.
The Importance of Strategic Project Management Strategies
We've shown the importance of taking a strategic view of building your Project mix, to best deliver on your Objectives across your whole plan, and how this is a key part of truly taking a Strategic Project Management approach.
If you're serious about taking a strategic view of your Project mix, that allows you to see and manage alignment and contribution of Projects to Objectives, what the Project mix is across different parts of your strategic plan (and across the whole plan), and then be able to track and refine your Project mix over time, you'll need to keep your strategy in a platform that can handle all that.
Be sure to download the infographic below!
Get more insights into all things strategy
Related posts to get you reading, crisis management strategy overview.
It is inevitable. Every organization is going to face a significant crisis once or twice a year and a flurry of...
What is a Change Management Strategy?
Change management strategy is defined as the response plan an organization will use to address change. It is a...
An Overview of Strategy Expectations
We've all been there. Our organization had a strategy, and it seemed pretty good - like it was the right way to...
Join thousands of teams turning their visions into reality.
Say goodbye to strategy spreadsheets and hello to fast results with the new Cascade experience. $0 forever.
Free forever. No credit card required. Free forever. No credit card required.
Strategy Execution Software
Product Tour
Strategy Dashboards
Knowledge Base
Cascade Courses
Strategy eBooks
Strategy Toolkits
Strategy Courses
Strategy Blog
KPI Cheat Sheets
Customer Stories
Financial Services
Retail & Hospitality
All Case Studies
Get Involved
Book a Product Demo
About Cascade
Press & Media
© Copyright 2021 Responsis Pty Ltd. All rights reserved.
Privacy Policy
Terms & Conditions
Employee Development
Aug 04, 2022
Project Management: How To Develop a Strategic Plan
Without an effective strategic planning process, it's difficult to achieve success in project management. 1 Strategic planning focuses on a business's future by understanding operational priorities and resource availability, setting out clear strategic objectives for desired business results, and developing an action plan on how to achieve them. 2 The process creates and implements decisions that guide an organization's direction, ensuring that it's adaptable to a changing business environment. 3
What is a strategic plan?
Ultimately, strategic planning allows a business to take control of its vision and turn projected results into reality. This emphasizes its importance for project managers, who are responsible for the success or failure of a project, and for ensuring an organization operates at optimal efficiency. 4
Five steps of the strategic planning process
Strategic planning provides a sense of organizational direction and assists in the creation of realistic business objectives. A KPMG survey found that 27% more projects are executed successfully when an organization's structure and resources align with its strategy. 5 A one-page strategic planning document improves the decision-making process and allows organizations to be more proactive, which aids the ability to prepare for unfavorable situations and minimize any risks involved. The benefits include:
Projects are completed more efficiently
Project communication is increased 6
Resources are managed more effectively 7
Ensures project managers make informed decisions
Chances of success are improved 8
While the initial creation task may seem overwhelming at first, simplifying it into a step-by-step process will ensure you target each business goal and reach your proposed business outcome. Try this five-step approach:
Step 1: Understand your company's mission and objectives
This first step focuses on understanding your organization's current business strategy. Without a clear outline of your mission statement and long-term goals, creating a successful strategic plan is nearly impossible. 9 Review past and present performance to critically assess your strategic position and identify how to:
Build on your strengths
Combat weaknesses
Take advantage of growth opportunities
Recognize potential threats 10
The University of Cape Town (UCT) Advanced Project Management online short course, with a firm focus on strategic skills, will also help you align project management activities with your organization's overarching aims to bring about real change.
Step 2: Assess resources and capabilities
Analyzing the business's resources is incredibly important, as it determines whether you can execute an effective strategic plan. 11 The plan should assess all available assets, including finances, employees, and equipment. In addition, it should examine business capabilities, and identify any organizational vulnerabilities. 12 This allows management to advocate for the appropriate type and amount of resources to accurately support the goals of the organization. 13
Step 3: Establish future projections
The first two steps will help you establish the strategic priorities of your business and the corresponding resources for addressing them, but how do you determine the short-term goals to achieve your overall objectives? Consider this list as a starting point:
Establish clear and specific goals
Track the progress of each goal to remain motivated
Remain realistic and set goals that are challenging, but attainable
Ensure that the goals are relevant and beneficial to your overall business objectives
Include a time target for each goal to create maximum efficiency
This process allows organizations to establish a vision statement. While the future is impossible to predict, ensuring there is a unified vision within the company will help define the prospective outlook of your business. 14
Step 4: Determine the method to meet business strategic objectives
Once you have established your business's vision statement, the next step is to develop an action plan. Determining the course of action you will take to reach your short-term goals can be the most significant step within a strategic plan and can directly influence the time it takes to achieve your business's strategic objectives. 15
The action plan should outline the short-term tasks that need to be completed in order to achieve each of your business goals, and effectively communicate how to budget time, human capital, and finances. 16 This plan will ensure that each person is held accountable for their contribution to achieving the overarching goals.
If at this point it is discovered that strategic planning has been implemented incorrectly, your organization's strategy will need to be reanalyzed further down the line. The 2018 PMI Pulse of the Profession survey found that 82% of project management directors believe it is extremely important to incorporate the lessons learned from failed strategy implementation back into strategy formulation to ensure your business stays competitive over the next three years. 17
Step 5: Ensure the plan evolves
It's important to recognize that a strategic plan is not set in stone. It's more beneficial to assume that the plan is a continuous work in progress or a "living, breathing document". 18 To ensure the strategic plan continues to function in the intended manner, it's important to review it regularly and make necessary adjustments as needed. 19
Benefits of robust strategic planning in project management
There are numerous benefits to robust strategic planning , for both the organization and the project manager. Strategic planning:
Helps to ensure that everyone in an organization is aware of the company's vision and objectives, and knows how their work contributes to these goals
Gives direction and focus to project managers, who can use strategic objectives as a guide when making decisions about priorities, resources, and risks
Facilitates better communication between the organization and its stakeholders, as everyone is aware of the strategic direction and how it will be achieved
Improves decision-making by providing a framework for evaluating options and trade-offs
Increases the likelihood of success by identifying and addressing risks early on
Helps to ensure that resources are used efficiently and effectively, as project managers can align their projects with strategic objectives
The success of a strategic plan relies on the people and systems involved in its creation. Thus, it's vital that the right people are involved in the strategic planning process and that business objectives, as well as how they will be achieved, are clearly communicated. To do this, there should be a greater sense of accountability. Lessons learned in strategic plan development should be incorporated into future planning processes, while continuously redefining the plan to ensure you keep working towards achieving your vision and overall priorities.

Click here to view sources
1 Kerzner, H. (Feb, 2019). 'Using the project management framework maturity model'. Retrieved from Google Scholar .
2 Serino, A. (Oct, 2018). 'Strategic planning: a definition'. Retrieved from ClearPoint Strategy .
3 Kerzner, H. (Feb, 2019). 'Using the project management framework maturity model'. Retrieved from Google Scholar .
4 (May, 2017). 'Who are project managers?'. Retrieved from PMI . Accessed July 28, 2022.
5 (Jul, 2017). 'Driving Business Performance'. Retrieved from KPMG .
6 James, A. (Jul, 2017). 'Project Management's role in strategic implementation'. Retrieved from PMI .
7 MacAdam, M. (Jan, 2018). 'Best practices in BRM: deep dive into strategy'. Retrieved from PMI .
8 Kerzner, H. (Feb, 2019). 'Using the project management framework maturity model'. Retrieved from Google Scholar .
9 Alexander, M. (Jul, 2018). 'How to develop a PMO strategic plan'. Retrieved from CIO .
10 Deeb, G. (Dec, 2018). 'The top 6 steps of strategic planning'. Retrieved from Forbes .
11 Alexander, M. (Jul, 2018). 'How to develop a PMO strategic plan'. Retrieved from CIO .
12 Deeb, G. (Dec, 2018). 'The top 6 steps of strategic planning'. Retrieved from Forbes .
13 (Feb,2018). 'Project management: how to develop a strategic plan'. Retrieved from Workfront . Accessed July 28, 2022.
14 (Feb,2018). 'Project management: how to develop a strategic plan'. Retrieved from Workfront . Accessed July 28, 2022.
15 Engel, J. (Feb, 2019). 'A three-step model for creating a strategic plan'. Retrieved from Forbes .
16 McClanahan, C. (Feb, 2019). 'A one-page strategic plan that your business will actually use'. Retrieved from Forbes .
17 (Feb, 2018). 'Pulse of the Profession: Success in disruptive times'. Retrieved from PMI .
18 Kenny, G. (Aug, 2018). '6 Steps to make your strategic plan really strategic'. Retrieved from Harvard Business Review .
19 Kenny, G. (Aug, 2018). '6 Steps to make your strategic plan really strategic'. Retrieved from Harvard Business Review .
Filed under: Business & management Project management
Social share:
Related Reading
Business & management | Project management
Sign up to our newsletter
Fill in your details to receive newsletters from GetSmarter (a 2U, Inc. brand) and the  2U family of companies , inclusive of news, thought-leadership content, and the latest blog posts.
By consenting to receive communications, you agree to the use of your data as described in our privacy policy . You may opt out of receiving communications at any time.
Success! You have been subscribed.
Visit our blog to see the latest articles.
strategic planning
Stephen J. Bigelow, Senior Technology Editor
Mary K. Pratt
What is strategic planning?
Strategic planning is a process in which an organization's leaders define their vision for the future and identify their organization's goals and objectives. The process includes establishing the sequence in which those goals should be realized so that the organization can reach its stated vision.
Strategic planning typically represents mid- to long-term goals with a life span of three to five years, though it can go longer. This is different than business planning, which typically focuses on short-term, tactical goals, such as how a budget is divided up. The time covered by a business plan can range from several months to several years.
The product of strategic planning is a strategic plan. It is often reflected in a plan document or other media. These plans can be easily shared, understood and followed by various people including employees, customers, business partners and investors.
Organizations conduct strategic planning periodically to consider the effect of changing business, industry, legal and regulatory conditions . A strategic plan may be updated and revised at that time to reflect any strategic changes.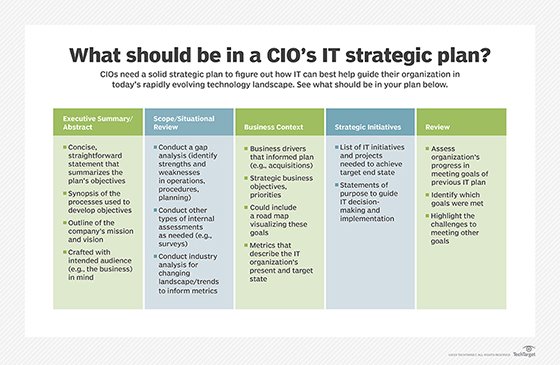 Why is strategic planning important?
Businesses need direction and organizational goals to work toward. Strategic planning offers that type of guidance. Essentially, a strategic plan is a roadmap to get to business goals. Without such guidance, there is no way to tell whether a business is on track to reach its goals.
The following four aspects of strategy development are worth attention:
The mission. Strategic planning starts with a mission that offers a company a sense of purpose and direction. The organization's mission statement describes who it is, what it does and where it wants to go. Missions are typically broad but actionable. For example, a business in the education industry might seek to be a leader in online virtual educational tools and services.
The goals. Strategic planning involves selecting goals. Most planning uses SMART goals -- specific, measurable, achievable, realistic and time-bound -- or other objectively measurable goals. Measurable goals are important because they enable business leaders to determine how well the business is performing against goals and the overall mission. Goal setting for the fictitious educational business might include releasing the first version of a virtual classroom platform within two years or increasing sales of an existing tool by 30% in the next year.
Alignment with short-term goals. Strategic planning relates directly to short-term, tactical business planning and can help business leaders with everyday decision-making that better aligns with business strategy. For the fictitious educational business, leaders might choose to make strategic investments in communication and collaboration technologies, such as virtual classroom software and services but decline opportunities to establish physical classroom facilities.
Evaluation and revision. Strategic planning helps business leaders periodically evaluate progress against the plan and make changes or adjustments in response to changing conditions. For example, a business may seek a global presence, but legal and regulatory restrictions could emerge that affect its ability to operate in certain geographic regions. As result, business leaders might have to revise the strategic plan to redefine objectives or change progress metrics.
What are the steps in the strategic planning process?
There are myriad different ways to approach strategic planning depending on the type of business and the granularity required. Most strategic planning cycles can be summarized in these five steps:
Identify. A strategic planning cycle starts with the determination of a business's current strategic position. This is where stakeholders use the existing strategic plan -- including the mission statement and long-term strategic goals -- to perform assessments of the business and its environment. These assessments can include a needs assessment or a SWOT (strengths, weaknesses, opportunities and threats) analysis to understand the state of the business and the path ahead.
Prioritize. Next, strategic planners set objectives and initiatives that line up with the company mission and goals and will move the business toward achieving its goals. There may be many potential goals, so planning prioritizes the most important, relevant and urgent ones. Goals may include a consideration of resource requirements -- such as budgets and equipment -- and they often involve a timeline and business metrics or KPIs for measuring progress.
Develop. This is the main thrust of strategic planning in which stakeholders collaborate to formulate the steps or tactics necessary to attain a stated strategic objective. This may involve creating numerous short-term tactical business plans that fit into the overarching strategy. Stakeholders involved in plan development use various tools such as a strategy map to help visualize and tweak the plan. Developing the plan may involve cost and opportunity tradeoffs that reflect business priorities. Developers may reject some initiatives if they don't support the long-term strategy.
Implement. Once the strategic plan is developed, it's time to put it in motion. This requires clear communication across the organization to set responsibilities, make investments, adjust policies and processes, and establish measurement and reporting. Implementation typically includes strategic management with regular strategic reviews to ensure that plans stay on track.
Update. A strategic plan is periodically reviewed and revised to adjust priorities and reevaluate goals as business conditions change and new opportunities emerge. Quick reviews of metrics can happen quarterly, and adjustments to the strategic plan can occur annually. Stakeholders may use balanced scorecards and other tools to assess performance against goals.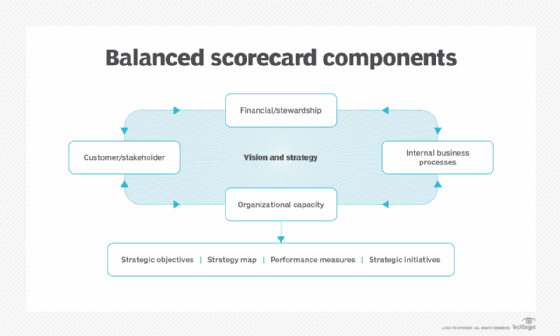 Who does the strategic planning in a business?
A committee typically leads the strategic planning process. Planning experts recommend the committee include representatives from all areas within the enterprise and work in an open and transparent way where information is documented from start to finish.
The committee researches and gathers the information needed to understand the organization's current status and factors that will affect it in the future. The committee should solicit input and feedback to validate or challenge its assessment of the information.
The committee can opt to use one of many methodologies or strategic frameworks that have been developed to guide leaders through this process. These methodologies take the committee through a series of steps that include an analysis or assessment, strategy formulation, and the articulation and communication of the actions needed to move the organization toward its strategic vision.
The committee creates benchmarks that will enable the organization to determine how well it is performing against its goals as it implements the strategic plan. The planning process should also identify which executives are accountable for ensuring that benchmarking activities take place at planned times and that specific objectives are met.
How often should strategic planning be done?
There are no uniform requirements to dictate the frequency of a strategic planning cycle. However, there are common approaches.
Quarterly reviews. Once a quarter is usually a convenient time frame to revisit assumptions made in the planning process and gauge progress by checking metrics against the plan.
Annual reviews. A yearly review lets business leaders assess metrics for the previous four quarters and make informed adjustments to the plan.
Timetables are always subject to change. Timing should be flexible and tailored to the needs of a company. For example, a startup in a dynamic industry might revisit its strategic plan monthly. A mature business in a well-established industry might opt to revisit the plan less frequently.
Types of strategic plans
Strategic planning activities typically focus on three areas: business, corporate or functional. They break out as follows:
Business. A business-centric strategic plan focuses on the competitive aspects of the organization -- creating competitive advantages and opportunities for growth. These plans adopt a mission evaluating the external business environment, setting goals, and allocating financial, human and technological resources to meet those goals. This is the typical strategic plan and the main focus of this article.
Corporate. A corporate-centric plan defines how the company works. It focuses on organizing and aligning the structure of the business, its policies and processes and its senior leadership to meet desired goals. For example, the management of a research and development skunkworks might be structured to function dynamically and on an ad hoc basis. It would look different from the management team in finance or HR.
Functional. Function-centric strategic plans fit within corporate-level strategies and provide a granular examination of specific departments or segments such as marketing, HR, finance and development. Functional plans focus on policy and process -- such as security and compliance -- while setting budgets and resource allocations.
In most cases, a strategic plan will involve elements of all three focus areas. But the plan may lean toward one focus area depending on the needs and type of business
What is strategic management?
Organizations that are best at aligning their actions with their strategic plans engage in strategic management. A strategic management process establishes ongoing practices to ensure that an organization's processes and resources support the strategic plan's mission and vision statement .
In simple terms, strategic management is the implementation of the strategy . As such, strategic management is sometimes referred to as strategy execution. Strategy execution involves identifying benchmarks, allocating financial and human resources and providing leadership to realize established goals.
Strategic management may involve a prescriptive or descriptive approach . A prescriptive approach focuses on how strategies should be created. It often uses an analytical approach -- such as SWOT or balanced scorecards -- to account for risks and opportunities. A descriptive approach focuses on how strategies should be implemented and typically relies on general guidelines or principles.
Given the similarities between strategic planning and strategic management, the two terms are sometimes used interchangeably.
What is a strategy map?
A strategy map is a planning tool or template used to help stakeholders visualize the complete strategy of a business as one interrelated graphic. These visualizations offer a powerful way for understanding and reviewing the cause-and-effect relationships among the elements of a business strategy.
While a map can be drawn in a number of ways, all strategy maps focus on four major business areas or categories: financial, customer, internal business processes (IBPs), and learning and growth. Goals sort into those four areas, and relationships or dependencies among those goals can be established.
For example, a strategy map might include a financial goal of reducing costs and an IBP goal to improve operational efficiency . These two goals are related and can help stakeholders understand that tasks such as improving operational workflows can reduce company costs and meet two elements of the strategic plan.
A strategy map can help translate overarching goals into an action plan and goals that can be aligned and implemented.
Strategy mapping can also help to identify strategic challenges that might not be obvious. For example, one learning and growth goal may be to increase employee expertise but that may expose unexpected challenges in employee retention and compensation, which affects cost reduction goals.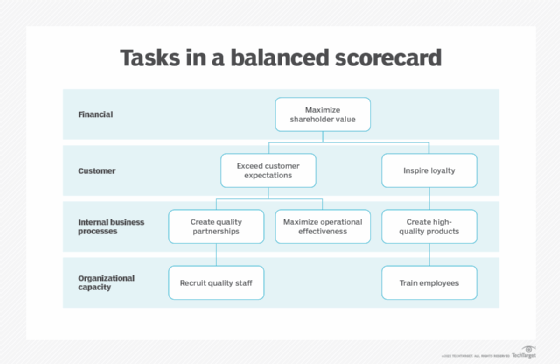 Benefits of strategic planning
Effective strategic planning has many benefits. It forces organizations to be aware of the future state of opportunities and challenges. It also forces them to anticipate risks and understand what resources will be needed to seize opportunities and overcome strategic issues.
Strategic planning also gives individuals a sense of direction and marshals them around a common mission. It creates standards and accountability. Strategic planning can enhance operational plans and efficiency. It also helps organizations limit time spent on crisis management , where they're reacting to unexpected changes that they failed to anticipate and prepare for.
Information technology is a key part of developing an effective strategic plan. Look at these six free IT strategic planning templates that can help make IT a driving force in a business.
Continue Reading About strategic planning
Gartner: Three questions CIOs must ask before updating strategy post-pandemic
How to create a great strategy in the digital age
Infographic: Strategic IT plan checklist for CIOs
The CIO role, from IT operator to business strategist
How is digital transformation affecting the CIO role?
Related Terms
Dig deeper on cio strategy.

IT strategy (information technology strategy)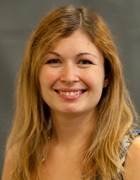 organizational goals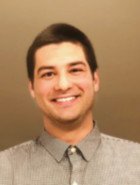 How are recruitment and talent acquisition different?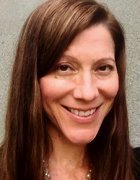 strategic management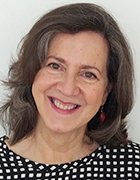 Azure management groups, subscriptions, resource groups and resources are not mutually exclusive. Businesses can -- and often do ...
Amazon CodeGuru reviews code and suggests improvements to users looking to make their code more efficient as well as optimize ...
Establishing sound multi-cloud governance practices can mitigate challenges and enforce security. Review best practices and tools...
Configuration profiles make it easier to manage BYOD iPhones, but they're also associated with malware. Mobile security policies ...
User Enrollment creates a management profile for BYOD iPhones, but IT must remove that data in cases such as device loss or theft...
User Enrollment in iOS can separate work and personal data on BYOD devices. IT teams should learn how to enable it in Microsoft ...
Linux admins can use Cockpit to view Linux logs, monitor server performance and manage users. Use the tool to help admins manage ...
Hyperscale data centers can hold thousands of servers and process much more data than an enterprise facility. However, they can ...
Organizations that build 5G data centers may need to upgrade their infrastructure. These 5G providers offer products like virtual...
Gartner client? Log in for personalized search results.
Insights / All Leadership / Article
9 steps to successful functional strategic planning.
Share on Twitter
Share on LinkedIn
Share on Facebook
Share by Email
July 11, 2022
Contributor: Jackie Wiles
Take these steps to ensure your strategic planning process is productive, adaptable and tied to enterprise goals.
Pivots in strategic plans now happen with increasing frequency, and functional leaders must keep up.
Aim to create and communicate a clear action plan that states where the function currently is, where it needs to be, how to get there and how you will measure progress.
Even once the strategic plan is adopted, revisit it regularly to ensure it remains valid — and adapt as needed to changing scenarios and business conditions.
Seventy-six percent of corporate strategy leaders say significant pivots to strategic plans now happen with increasing frequency. While functional leaders should never develop strategic plans in a vacuum, today's disruptions — from price and wage inflation to risks related to Russia's invasion of Ukraine — make it especially critical for functional strategic plans to account for a variety of scenarios and be able to change with pivots in enterprise strategy.
"The key is to abide by some key principles of any strategic planning process — whether at the enterprise, business-unit or functional levels," says Marc Kelly , VP at Gartner. "Eliminate everything that isn't necessary and sufficient to communicate an effective strategy." 
Download now: Build a Better Strategic Plan for Your Function
Commit to being strategic-minded
Before you even start your functional planning process, commit to keeping a strategic mindset. Don't allow yourself to be hijacked by short-termism, tactical execution plans and other check-the-box activities. All too often, concerns about meeting short-term targets, fear of failure and a preoccupation with operational issues overwhelm aspiration. 
This principle applies to your mindset on cost management and budgeting . Commit to a strategic approach wherever and whenever you decide which initiatives to pursue and fund. 
View your function's cost architecture through the lens of business value, and view cost optimization as a continuous discipline focused on directing resources (time, capabilities and budget) to differentiating growth initiatives , such as digitalization. Be clear on the best budgeting approach(es) for your function's needs, considering what type of purpose-driven budgeting best supports your strategy execution.
Download now: Your Guide to Optimizing Costs Strategically, Not Tactically
Then take a methodical step-by-step approach
The best functional plans identify select initiatives that will drive enterprise ambitions and commit the capacity (time, budget, talent and technology) necessary to execute successfully. These nine steps provide a guide by which functional leaders can ensure a rigorous approach to planning, however adaptive their enterprise's strategy .
Step 1: Outline expectations 
Clearly define the enterprise and business context upfront for all stakeholders to prevent managers and executives from misunderstanding one another and derailing the process. 
Outline for your function the responsibilities, process timelines and expected outcomes for each participant, especially in cases where the planning and budgeting processes cross functions. Identify which stakeholder(s) will ultimately sign off on your strategy and budget plans.
Step 2: Verify the business context 
Enterprise mission , which defines your organization's reason for being and the goals it will continually pursue. 
Example: One electric-car maker's mission "to accelerate the world's transition to sustainable energy " reflects its absolute commitment to moving toward sustainable practices and reminds employees of the company's broader purpose.
Enterprise vision , which embodies the organization's abstract but realistic aspirations, including underlying values, principles and beliefs that support its decision-making processes.
Example: One aerospace company's vision "to be the premier international defense, aerospace and security company" is realistic and more alluring than the status quo. It is directional and focused.
Make sure your function's employees know how the mission and vision apply to their specific work. Be clear what impact business priorities, challenges and pivots will have on your function's imperatives, opportunities, risks and priorities.
Step 3: Set goals and objectives
Enterprise strategy translates business aspirations into:
Goals: Individual or combined undertakings that, when achieved, drive differentiated value in the longer term.
Example: Become the largest supplier of renewable electricity in Europe.
Objectives: Discrete and measurable steps that describe how you will achieve a specific goal (see step 4 for the actions required for this).
Example: Increase wind capacity by 200% overall in three years with 10 new wind farms across five regions in Europe.
Once clear on the enterprise plan, you can evaluate the current state of your functional activities, identify the future state, and set goals and objectives accordingly.
Step 4: Develop an action plan
This is the stage at which you take your general assessment of goals and objectives and translate them into detailed action steps with assigned responsibilities. This functional action plan should be a formal document that summarizes the sequence of steps or initiatives required to attain an objective. This is the primary source of information for how you will execute, monitor, control and close out objectives.
Action plans are subject to change as surprise events occur, so be prepared to respond with an adaptive strategy .
Step 5: Assess your capabilities 
Identify key functional capabilities required to execute on your action plan. Ask business partners to assess how they perceive your function's strengths and weaknesses. Your assessment and that of your business partners should broadly align. Regardless, generate a prioritized list of functional capabilities to bolster or gaps to fill as a result of your findings.
Step 6: Set measures and metrics
The terms measure and metric are often used interchangeably, but they are different.
A measure is an observable business outcome (for example, employee engagement ). Measures allow you to evaluate the efficacy of your action plans. Agree on them in advance to avoid reporting biases.
A metric describes the actual data collected to quantify the measure (say, percentage of "satisfied" employees according to an annual survey ).
Make sure measures and metrics are complete enough to account for a range of variables. For example, don't only use customer satisfaction to measure engagement. Also track critical factors, such as discretionary effort and intent to stay.
Step 7: Put your strategy on one — yes, one — page
Simply and clearly state the key elements of your strategic plan: where the functional organization is, where it is going and how it will get to the future state. 
Capture an overview on a single page that communicates how you are adding value today and demonstrates how you plan to impact the business over the next year. Include a statement of strategy, a before-and-after description of the state of your function, one or two critical assumptions underpinning the strategy, and five to seven initiatives required to meet the functional objectives established to support business goals.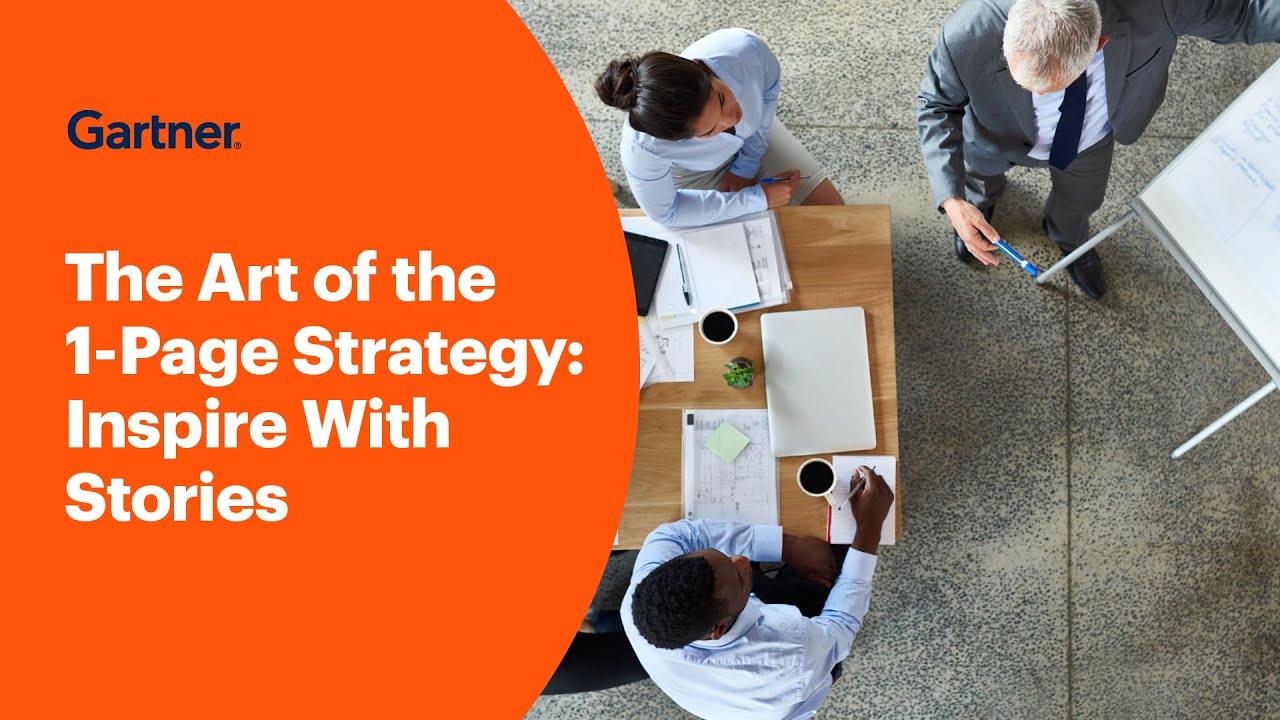 Step 8: Drive the plan home
Do this by evangelizing the objectives and strategy across your function and company. The  one-page strategy template  is a helpful tool, as it makes the plan easy for others to consume, but you'll still need a deliberate process for communicating the plan — and ensuring that key constituencies understand and agree with it. 
You must develop a clear and consistent message that drives buy-in and commitment among functional leadership and engagement and motivation among the workforce, with all stakeholders clear on how your priorities are changing and why.
Step 9: Prepare to respond to change
Once the strategic plan is adopted and shared, it's critical to measure progress against the objectives, revisit and monitor the plan to ensure it remains valid, and adapt the strategy as business conditions change. To do this:
Monitor triggers to track the effectiveness of the strategic plan.
Cancel underperforming projects quickly.
Track and validate assumptions periodically. 
Lastly, make sure you have an agreed-upon action plan for specific steps to take or decisions to make to increase the chances of success when monitoring triggers an alarm.
This article has been updated annually to reflect new events, conditions and research.
Experience Gartner Conferences
Join your peers for the unveiling of the latest insights at Gartner conferences.
Recommended resources for Gartner clients*:
The Quintessential Guide to Strategic Planning Ignition Guide to Strategic Planning in Uncertain Times The Art of Creating a One-Page Strategy Waste-Free Strategic Planning Strategy in a Volatile World: An Overview    Strategic Planning Playbook
*Note that some documents may not be available to all Gartner clients.
Subscribe to the Latest Insight
By clicking the "Continue" button, you are agreeing to the Gartner Terms of Use and Privacy Policy.
Audit and Risk
Communications
Customer Service and Support
Financial Services
Technology/Service Providers
Human Resources
Information Technology Professional
Investment Professional
Legal and Compliance
Marketing at a Technology/Service Provider
Procurement
Research and Development
Strategy Leaders
Supply Chain
By clicking the "Subscribe" button, you are agreeing to the Gartner Terms of Use and Privacy Policy.
Build a Great Strategic Plan for Your Function
Strategic Planning for your function? Here are four critical things to know and do, and a customizable one-page template to capture your strategic plan.
Explore deep-dive content to help you stay informed and up to date
Beyond the hype: enterprise impact of chatgpt and generative ai, develop the future skills your organization needs for business transformation, reduce information overload to boost your business strategy and retain employees, which future of work models retain staff and power their performance, prioritize innovation to drive business outcomes amid uncertainty, how to lead & navigate through the unknown, drive stronger performance on your mission-critical priorities..
How to Write a Strategic Plan
At the beginning of every project, there's a problem to solve: how will we execute our project and in a way that satisfies stakeholders? How will we define scope, objectives, and results of a project? The answers to each of these questions fill in your project management strategy. In this article we'll cover what a strategic plan is, why you need to create one, and the topics you need to cover in your strategic plan.
Strategic plan vs project plan
A strategic plan is the "how" of your project. This is different from a project plan, which is focused on the execution or the nitty-gritty of "what" needs to be done. We've talked before about the importance of a project plan and how to write a project plan , so to recap, a project plan includes:
What is required
How it is done
Who does what
When things will happen
Your strategic plan, on the other hand, is not a task list. It is a high-level plan that identifies the tools and resources you'll use to deliver your project on time, on budget, and meet your goals.
Why you need a strategic plan
Your strategic plan provides transparency and clarity for your entire team and all project stakeholders .
For instance, because it is a document that will identify the way the team communicates with each other, it will help define how conflicts will be resolved. It eliminates ambiguity and keeps the project on track so you don't waste budget or fall behind on deadlines.
Ebook: The Complete Guide to Planning Creative Projects
Ebook: 3 Strategies to Plan Successful Marketing Projects
How to write a strategic plan
Now that you have an idea of what it should accomplish, you're ready to start writing your strategic plan. We'll go through the four elements your strategic plan should include and how to approach them.
1. Communication
Failure to communicate is one of the top reasons why projects get off track. At the same time, weekly or daily status meetings can become a frustrating, time-consuming waste of effort that your team won't find valuable.
The communications section lays out how communication should work during the project and answers these questions:
Who are the stakeholders and what role do they play in the project?
Which team members will need to communicate with each other and how will they do it?
How will we communicate deadlines and dependencies?
How will we communicate status updates and next steps?
How will we inform stakeholders who are not involved in the execution of the project ?
No matter how you choose to communicate, be sure it's heavy on collaboration and is as centralized as possible. As you listen to your team members and their preferences, you'll be able to customize a strategy that meets their needs and schedules and is easy to use.
2. Resource identification
Most of your resources will fall into three categories: money, people, and assets. Your strategic plan will identify what resources you need for your project and how you will get them.
For instance, budgets are finite and it's important to know who is going to pay for the project.
Organizations and departments have their own larger strategies with budgets attached to goals and metrics. So, sometimes determining budget will be easy. If it's difficult to find a way to pay for a project, it's worth considering whether or not the project fits into broader strategic goals .
When it comes to building a team, there is also a finite number of hours and resources a team can offer. Individual people have different work expectations and bandwidth, and so you'll need to strategize within the confines of realistic expectations.
You'll want to leverage the institutional knowledge of your more senior workers while also building the expertise of new employees and respecting everyone's time and individual capacity.
3. Tracking progress and conflict mediation
While a strategic plan doesn't lay down the exact details of which tasks you'll create and complete, it will include how you will track your project from start to finish.
Tracking for your project can be as simple as an Excel spreadsheet or as complex as a fully featured work management platform. Many of the same strategies for finding the best project management software for you apply here as well:
Put the needs of the project first
Find the simplest solution that meets the needs of the project
Look at your available resources before hunting for something new
To avoid double-dipping of team efforts, your tracking strategy must be centralized. This way when—not if—problems in the project arise, all involved parties can come to a solution quicker. Otherwise, if you have different teams using different tools to collaborate, important information can be lost or misplaced.
4. Reporting
In order to know how to report the progress and results of any project, you need to understand what the goals or KPIs are. There are hundreds of different project metrics you can present, but the most crucial KPIs reflect what your project requester or sponsor expects.
We've discussed previously the importance of delivering a project with confidence. Taking your project over the finish line requires defining—from the beginning—what and where that finish line is and how you will cross it.
For instance, how will you know when a project is completed? Who has final approval on a project and how does that process work? How will you store project files and other information to refer back to later? Knowing these kinds of answers at the start prepares you for consistent, useful reporting.
On-Demand: The Manager's Guide to Avoiding 7 Project Portfolio Pitfalls
Ebook: 3 Winning Strategies for IT Project Success
Creating a strategic plan for your project
A strategic plan is your set of tools and resources mapped to your project. You won't need all of your tools every time, but knowing which ones are right for each job is a crucial part of smooth project management .
Your strategic plan will provide transparency and direction to your stakeholders and ensure your projects are completed and delivered, rather than languishing while waiting for approval.
You'll communicate in a way that makes sense and is customized for team members. And, you'll track your tasks using tools that are simple and tailored for your projects. Most importantly, defining your project strategy means you can be sure your project is hitting the key business goals you want every time.
Contact Sales
Business strategy |
What is strategic planning? 5 steps and ...
What is strategic planning? 5 steps and processes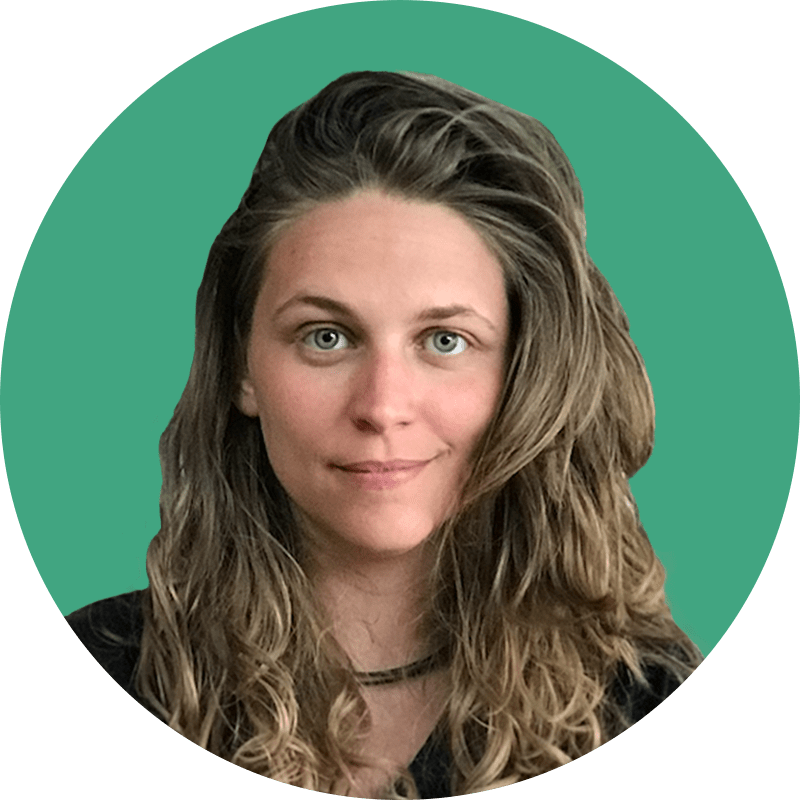 A strategic plan helps you define and share the direction your company will take in the next three to five years. It includes your company's vision and mission statements, goals, and the actions you'll take to achieve those goals. In this article we describe how a strategic plan compares to other project and business tools, plus four steps to create a successful strategic plan for your company.
Strategic planning is when business leaders map out their vision for the organization's growth and how they're going to get there. Strategic plans inform your organization's decisions, growth, and goals. So if you work for a small company or startup, you could likely benefit from creating a strategic plan. When you have a clear sense of where your organization is going, you're able to ensure your teams are working on projects that make the most impact. 
The strategic planning process doesn't just help you identify where you need to go—during the process, you'll also create a document you can share with employees and stakeholders so they stay informed. In this article, we'll walk you through how to get started developing a strategic plan.
What is a strategic plan?
A strategic plan is a tool to define your organization's goals and what actions you will take to achieve them. Typically, a strategic plan will include your company's vision and mission statements, your long-term goals (as well as short-term, yearly objectives), and an action plan of the steps you're going to take to move in the right direction.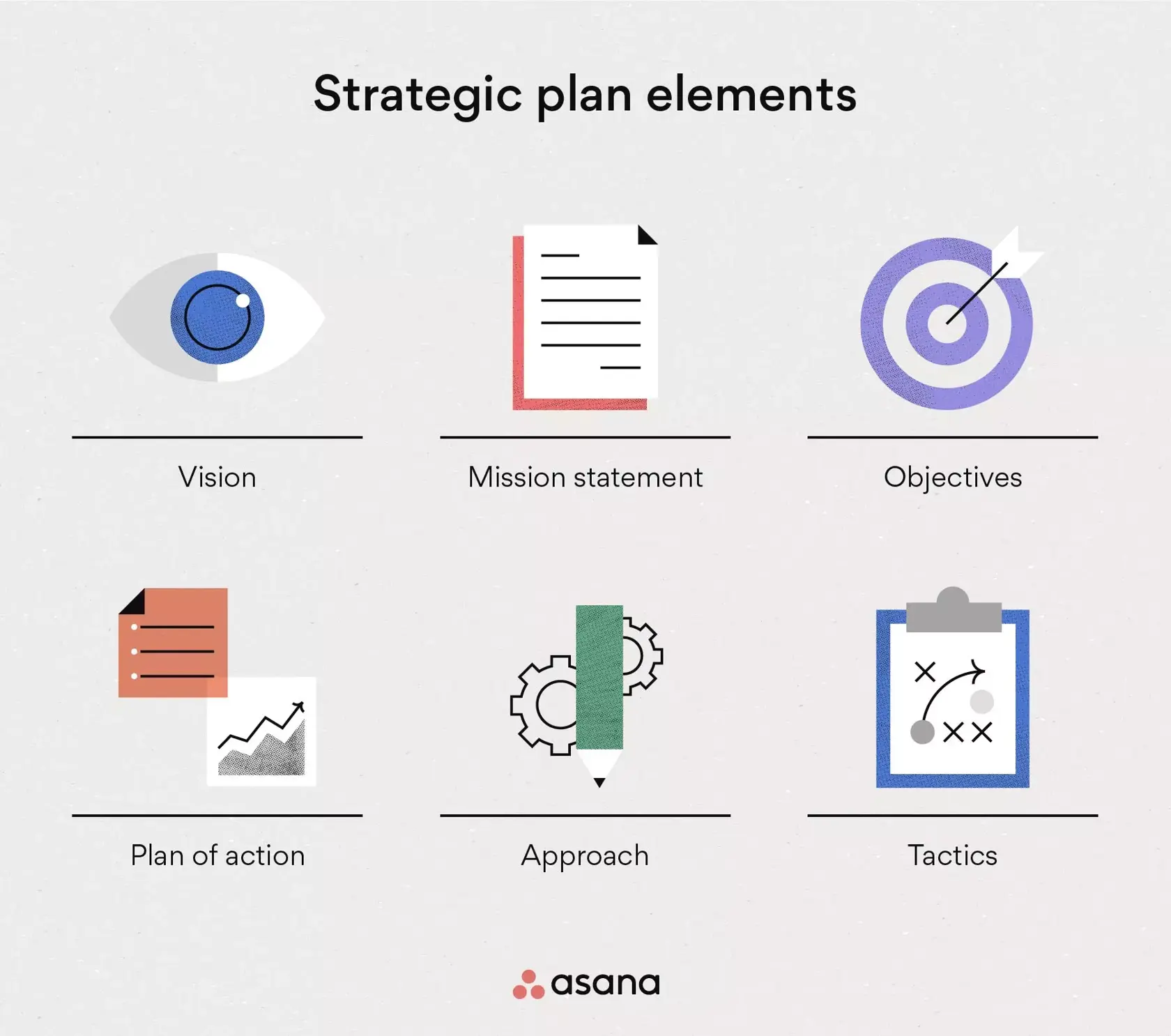 Your strategic plan document should include: 
Your company's mission statement
Your company's goals
A plan of action to achieve those goals
Your approach to achieving your goals
The tactics you'll use to meet your goals
An effective strategic plan can give your organization clarity and focus. This level of clarity isn't always a given—according to our research, only 16% of knowledge workers say their company is effective at setting and communicating company goals. By investing time into strategy formulation, you can build out a three- to five-year vision for the future of your company. This strategy will then inform your yearly and quarterly company goals. 
Do I need a strategic plan?
A strategic plan is one of many tools you can use to plan and hit your goals. It helps map out strategic objectives and growth metrics. Here's how a strategic plan compares to other project management and business tools.
Strategic plan vs. business plan
A business plan can help you document your strategy as you're getting started so every team member is on the same page about your core business priorities and goals. This tool can help you document and share your strategy with key investors or stakeholders as you get your business up and running.
You should create a business plan when you're: 
Just starting your business
Significantly restructuring your business
If your business is already established, consider creating a strategic plan instead of a business plan. Even if you're working at a relatively young company, your strategic plan can build on your business plan to help you move in the right direction. During the strategic planning process, you'll draw from a lot of the fundamental business elements you built early on to establish your strategy for the next three to five years.
Key takeaway: A business plan works for new businesses or large organizational overhauls. Strategic plans are better for established businesses. 
Strategic plan vs. mission and vision statements
Your strategic plan, mission statement, and vision statements are all closely connected. In fact, during the strategic planning process, you will take inspiration from your mission and vision statements in order to build out your strategic plan.
As a result, you should already have your mission and vision statements drafted before you create a strategic plan. Ideally, this is something you created during the business planning phase or shortly after your company started. If you don't have a mission or vision statement, take some time to create those now. A mission statement states your company's purpose and it addresses what problem your organization is trying to solve. A vision statement states, in very broad strokes, how you're going to get there. 
Simply put: 
A mission statement summarizes your company's purpose
A vision statement broadly explains how you'll reach your company's purpose
A strategic plan should include your mission and vision statements, but it should also be more specific than that. Your mission and vision statements could, theoretically, remain the same throughout your company's entire lifespan. A strategic plan pulls in inspiration from your mission and vision statements and outlines what actions you're going to take to move in the right direction. 
For example, if your company produces pet safety equipment, here's how your mission statement, vision statement, and strategic plan might shake out:
Mission statement: "To ensure the safety of the world's animals." 
Vision statement: "To create pet safety and tracking products that are effortless to use." 
Your strategic plan would outline the steps you're going to take in the next few years to bring your company closer to your mission and vision. For example, you develop a new pet tracking smart collar or improve the microchipping experience for pet owners. 
Key takeaway: A strategic plan draws inspiration from your mission and vision statements. 
Strategic plan vs. company objectives
Company objectives are broad goals. You should set these on a yearly or quarterly basis (if your organization moves quickly). These objectives give your team a clear sense of what you intend to accomplish for a set period of time. 
Your strategic plan is more forward-thinking than your company goals, and it should cover more than one year of work. Think of it this way: your company objectives will move the needle towards your overall strategy—but your strategic plan should be bigger than company objectives because it spans multiple years.
Key takeaway: Company objectives are broad, evergreen goals, while a strategic plan is a specific plan of action. 
Strategic plan vs. business case
A business case is a document to help you pitch a significant investment or initiative for your company. When you create a business case, you're outlining why this investment is a good idea, and how this large-scale project will positively impact the business. 
You might end up building business cases for things on your strategic plan's roadmap—but your strategic plan should be bigger than that. This tool should encompass multiple years of your roadmap, across your entire company—not just one initiative.
Key takeaway: A business case tackles one initiative or investment, while a strategic plan maps out years of overall growth for your company. 
Strategic plan vs. project plan
A strategic plan is a company-wide, multi-year plan of what you want to accomplish in the next three to five years and how you plan to accomplish that. A project plan, on the other hand, outlines how you're going to accomplish a specific project. This project could be one of many initiatives that contribute to a specific company objective which, in turn, is one of many objectives that contribute to your strategic plan. 
A project plan has seven parts: 
Success metrics
Stakeholders and roles
Scope and budget
Milestones and deliverables
Timeline and schedule
Communication plan
Key takeaway: You may build project plans to map out parts of your strategic plan. 
When should I create a strategic plan?
You should aim to create a strategic plan every three to five years, depending on your organization's growth speed. That being said, if your organization moves quickly, consider creating one every two to three years instead. Small businesses may need to create strategic plans more often, as their needs change. 
Since the point of a strategic plan is to map out your long-term goals and how you'll get there, you should create a strategic plan when you've met most or all of them. You should also create a strategic plan any time you're going to make a large pivot in your organization's mission or enter new markets. 
What are the 5 steps in strategic planning?
The strategic planning process should be run by a small team of key stakeholders who will be in charge of building your strategic plan. 
Your group of strategic planners, sometimes called the management committee, should be a small team of five to 10 key stakeholders and decision-makers for the company. They won't be the only people involved—but they will be the people driving the work. 
Once you've established your management committee, you can get to work on the strategic planning process.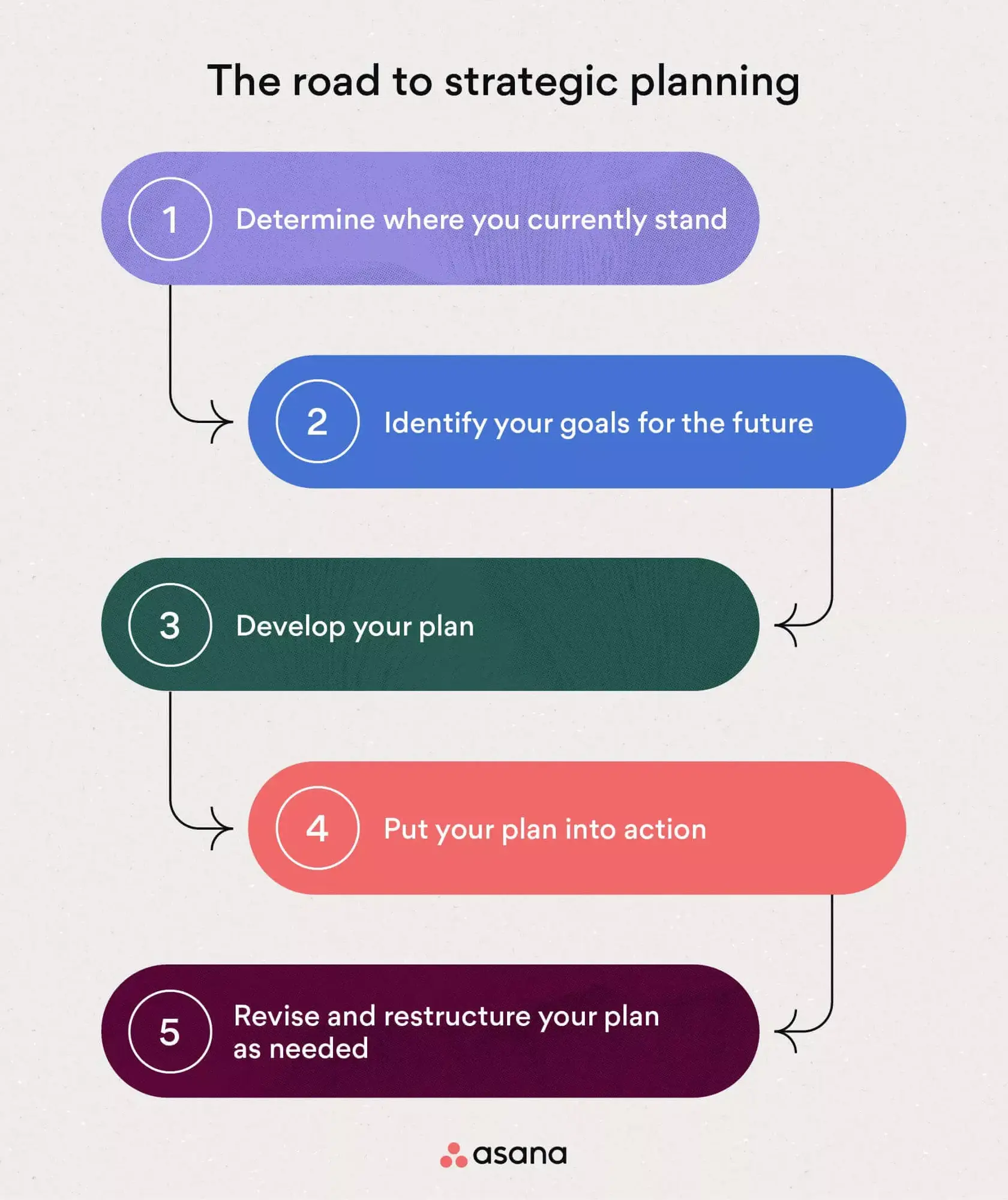 Step 1: Determine where you are
Before you can get started with strategy development and define where you're going, you first need to define where you are. To do this, your management committee should collect a variety of information from additional stakeholders—like employees and customers. In particular, plan to gather:
Relevant industry and market data to inform any market opportunities, as well as any potential upcoming threats in the near future
Customer insights to understand what your customers want from your company—like product improvements or additional services
Employee feedback that needs to be addressed—whether in the product, business practices, or company culture
A SWOT analysis to help you assess both current and future potential for the business (you'll return to this analysis periodically during the strategic planning process). 
To fill out each letter in the SWOT acronym, your management committee will answer a series of questions:
What does your organization currently do well?
What separates you from your competitors?
What are your most valuable internal resources?
What tangible assets do you have?
What is your biggest strength? 
Weaknesses:
What does your organization do poorly?
What do you currently lack (whether that's a product, resource, or process)?
What do your competitors do better than you?
What, if any, limitations are holding your organization back?
What processes or products need improvement? 
Opportunities:
What opportunities does your organization have?
How can you leverage your unique company strengths?
Are there any trends that you can take advantage of?
How can you capitalize on marketing or press opportunities?
Is there an emerging need for your product or service? 
What emerging competitors should you keep an eye on?
Are there any weaknesses that expose your organization to risk?
Have you or could you experience negative press that could reduce market share?
Is there a chance of changing customer attitudes towards your company? 
Step 2: Identify your goals and objectives
This is where the magic happens. To develop your strategy, take into account your current position, which is where you are now. Then, draw inspiration from your original business documents—these are your final destination. 
To develop your strategy, you're essentially pulling out your compass and asking, "Where are we going next?" This can help you figure out exactly which path you need to take. 
During this phase of the planning process, take inspiration from important company documents to ensure your strategic plan is moving your company in the right direction like:
Your mission statement, to understand how you can continue moving towards your organization's core purpose
Your vision statement, to clarify how your strategic plan fits into your long-term vision
Your company values, to guide you towards what matters most towards your company
Your competitive advantages, to understand what unique benefit you offer to the market
Your long-term goals, to track where you want to be in five or 10 years
Your financial forecast and projection, to understand where you expect your financials to be in the next three years, what your expected cash flow is, and what new opportunities you will likely be able to invest in
Step 3: Develop your plan
Now that you understand where you are and where you want to go, it's time to put pen to paper. Your plan will take your position and strategy into account to define your organization-wide plan for the next three to five years. Keep in mind that even though you're creating a long-term plan, parts of your strategic plan should be created as the quarters and years go on.
As you build your strategic plan, you should define:
Your company priorities for the next three to five years, based on your SWOT analysis and strategy.
Yearly objectives for the first year. You don't need to define your objectives for every year of the strategic plan. As the years go on, create new yearly objectives that connect back to your overall strategic goals . 
Related key results and KPIs for that first year. Some of these should be set by the management committee, and some should be set by specific teams that are closer to the work. Make sure your key results and KPIs are measurable and actionable.
Budget for the next year or few years. This should be based on your financial forecast as well as your direction. Do you need to spend aggressively to develop your product? Build your team? Make a dent with marketing? Clarify your most important initiatives and how you'll budget for those.
A high-level project roadmap . A project roadmap is a tool in project management that helps you visualize the timeline of a complex initiative, but you can also create a very high-level project roadmap for your strategic plan. Outline what you expect to be working on in certain quarters or years to make the plan more actionable and understandable.
Step 4: Execute your plan
After all that buildup, it's time to put your plan into action. New strategy execution involves clear communication across your entire organization to make sure everyone knows their responsibilities and how to measure the plan's success. 
Map your processes with key performance indicators, which will gauge the success of your plan. KPIs will establish which parts of your plan you want achieved in what time frame. 
A few tips to make sure your plan will be executed without a hitch: 
Align tasks with job descriptions to make sure people are equipped to get their jobs done
Communicate clearly to your entire organization throughout the implementation process 
Fully commit to your plan 
Step 5: Revise and restructure as needed
At this point, you should have created and implemented your new strategic framework. The final step of the planning process is to monitor and manage your plan.
Share your strategic plan —this isn't a document to hide away. Make sure your team (especially senior leadership) has access to it so they can understand how their work contributes to company priorities and your overall strategic plan. We recommend sharing your plan in the same tool you use to manage and track work, so you can more easily connect high-level objectives to daily work. If you don't already, consider using a work management tool .
Update your plan regularly (quarterly and annually). Make sure you're using your strategic plan to inform your shorter-term goals. Your strategic plan also isn't set in stone. You'll likely need to update the plan if your company decides to change directions or make new investments. As new market opportunities and threats come up, you'll likely want to tweak your strategic plan to ensure you're building your organization in the best direction possible for the next few years.
Keep in mind that your plan won't last forever—even if you do update it frequently. A successful strategic plan evolves with your company's long-term goals. When you've achieved most of your strategic goals, or if your strategy has evolved significantly since you first made your plan, it might be time to create a new one.
The benefits of strategic planning
Strategic planning can help with goal-setting by allowing you to explain how your company will move towards your mission and vision statements in the next three to five years. If you think of your company trajectory as a line on a map, a strategic plan can help you better quantify how you'll get from point A (where you are now) to point B (where you want to be in a few years).
When you create and share a clear strategic plan with your team, you can:
Align everyone around a shared purpose
Proactively set objectives to help you get where you want to go
Define long-term goals, and then set shorter-term goals to support them
Assess your current situation and any opportunities—or threats
Help your business be more durable because you're thinking long-term
Increase motivation and engagement
Sticking to the strategic plan
To turn your company strategy into a plan—and ultimately, impact—make sure you're proactively connecting company objectives to daily work. When you can clarify this connection, you're giving your team members the context they need to get their best work done. 
With clear priorities, team members can focus on the initiatives that are making the biggest impact for the company—and they'll likely be more engaged while doing so.
Related resources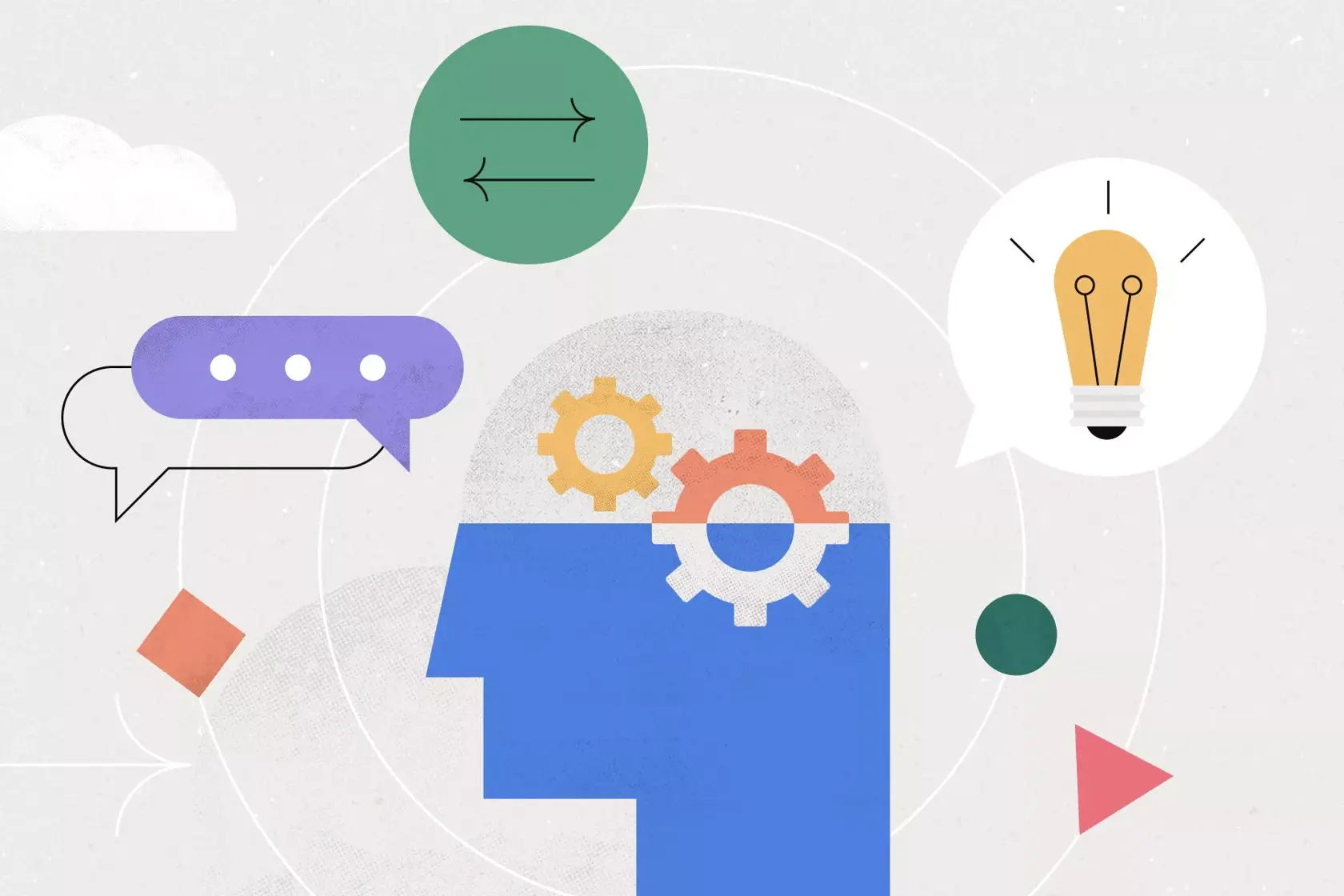 How to pitch project management software: A complete guide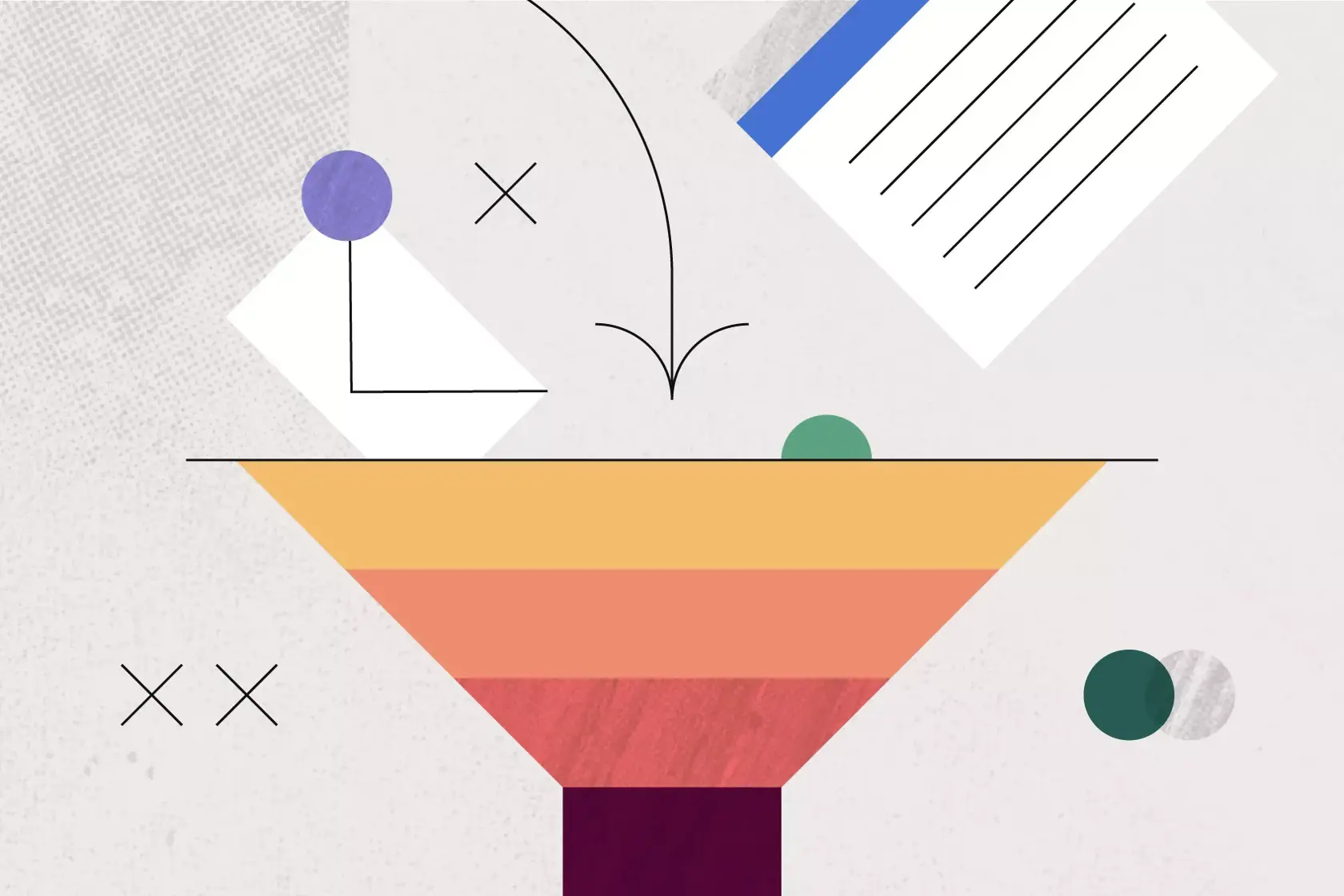 How to create a CRM strategy: 6 steps (with examples)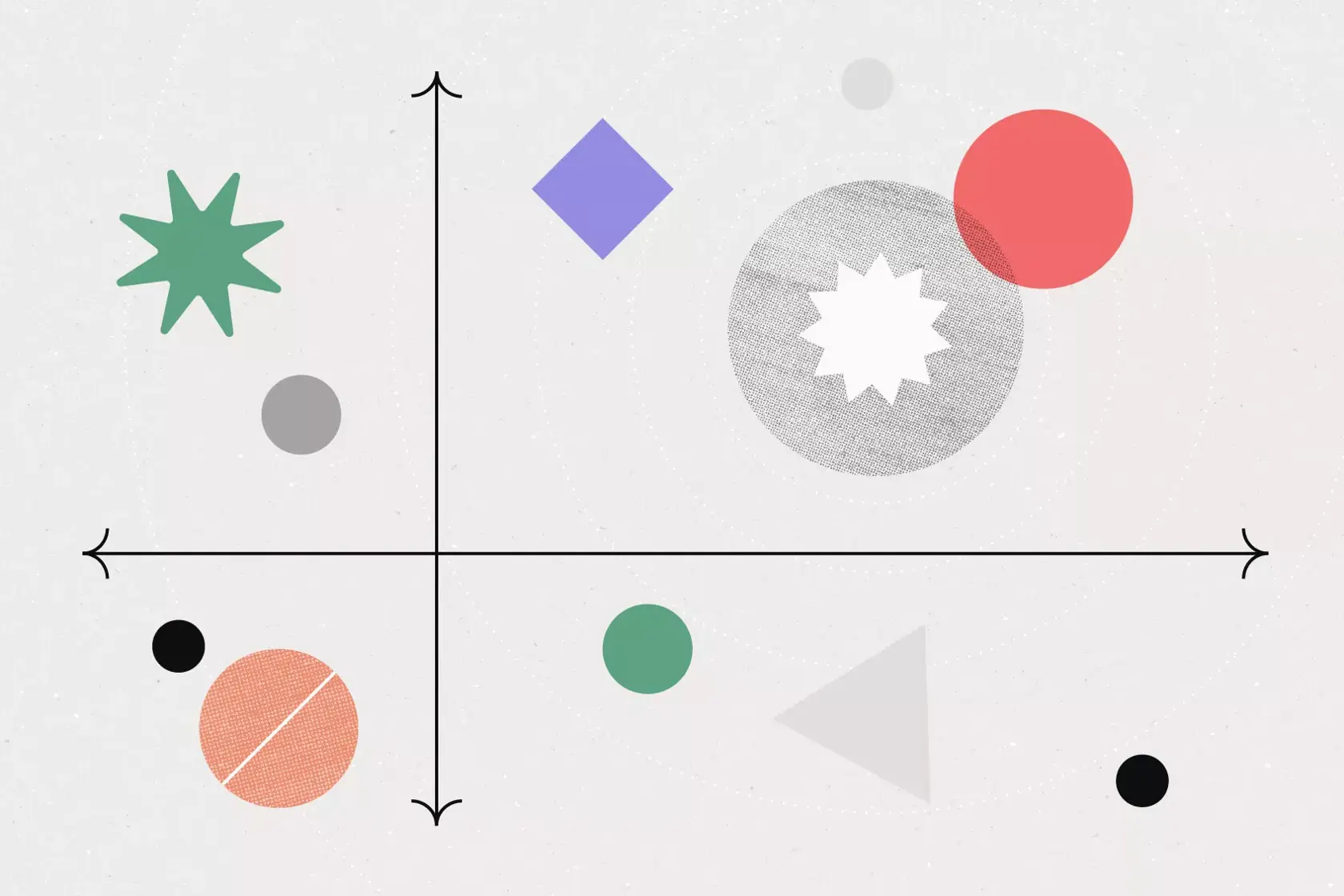 Level up your marketing with a perceptual map (with template)
Business process analysis (BPA) explained
In order to continue enjoying our site, we ask that you confirm your identity as a human. Thank you very much for your cooperation.