How to Write the Front Page of a Project – Beginners Guide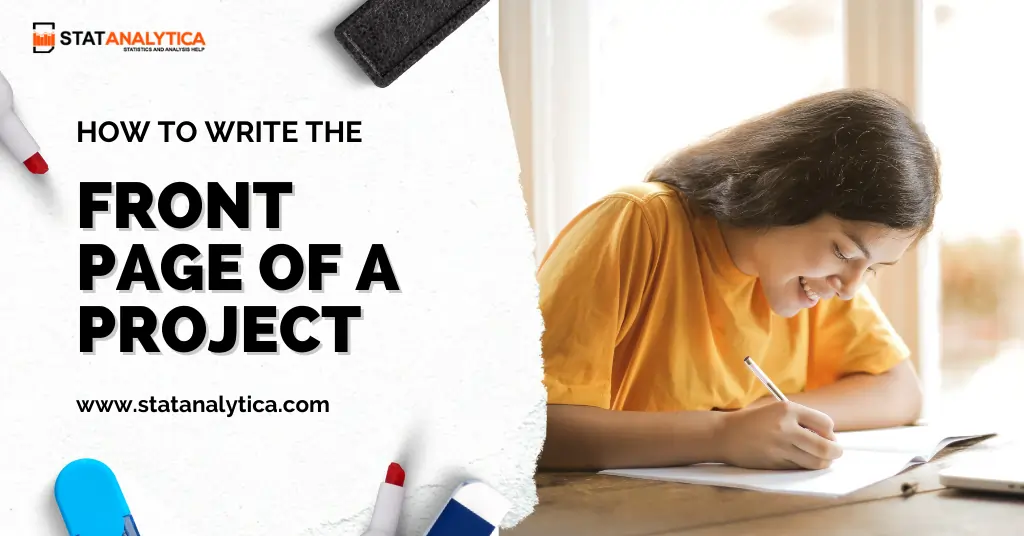 Do you want to know how to write the front page of a project then here in this post, we will tell you everything that you need to know. The first page of any written project is a crucial element. It shows how polished your work is and the information you've given.
The front page of your school's science project is a fantastic way to showcase your creative side. It can also help you stand out from your fellow students. This blog will help you with the right information about the front page of a project.
How to Write the Front Page of a Project – Beginners Guide
Table of Contents
Here in this section, we will tell you how to write the front page of a project:
What is the Front Page of a Project?
A document's front page is the title or cover page. It is the primary page of a document containing the most important details about the project. It's the first thing the viewer sees in the project. It includes title, author(s) and dates, subject or subject, and institution. The goal of the page's front is to present the project and provide its overview. It aims to help readers comprehend the purpose and context that the work is pursuing. In some cases, it might contain acknowledgments or a summary.
Front pages are the first thing the reader is going to see. It should include the most important information about your project. Here are the steps you must follow to create a front page for your project:
Title: The top of the page should have the title. Writing it in bold font and a bigger size than the other text is best.
Author(s): In the space below the title, write down the name(s) of the author(s) as well as the affiliation
Date: Include the date the project was finished or submitted for publication.
Subject: State the course or topic for which the project was designed.
Institution: Provide an identification number for the institution, department, or program.
Acknowledgments: This note helps to express gratitude to those who have helped with the project.
Optional: You can include an appropriate image that is related to the work.
The front page must look appealing, well-organized, and simple to read. It should give the reader all the pertinent information about the project.
Significance of the Front Page
A project's frontpage proposal is important for a variety of reasons:
First impression: Your front page is the primary page that readers will see when they visit your work. An attractive front page can grab readers' attention and create an interest in your project.
This page contains important information such as the project's title, author(s), date and the subject or course, and the institution. This information can help the reader to understand the significance of the project and the purpose behind it.
Help in organizing: An organized front page help in organizing your project. It helps in creating a clear structure as well as layout. This helps readers navigate the page and locate the required information.
Professionalism: It makes project appear more polished and trustworthy. It make the author(s) to be experts within their subject.
Branding: The project's front page can contain branding elements like an image or color scheme. This creates a brand's image and makes your project seem more credible and official.
A project's front page contains crucial details that could affect readers' perceptions of the document and its author(s).
Characteristics of Front Page
The first page of any project, often referred to as the title page or cover page, should include the following features:
Simple and clear: The front page must be simple and succinct and contain a minimum quantity of content. Title, author(s) and date, and course, as well as the institution's name, must be listed. However, you should not add excessive details. The front page needs to be easily and clearly organized. Utilize headings, subheadings, along with other format elements to build a clear structure.
Professional: The front page must appear elegant and professionally designed. Maintain a consistent style throughout the page, including the font format, layout, and formatting.
Informational: The front page must contain all the essential details about the project. Additional information, like acknowledgments or a brief synopsis, could also be added.
Eye-catching: The page's front must be visually attractive and captivating. Think about using images or graphics relevant to the topic to make the site more interesting.
Correct: The information displayed on the front page must be current and accurate. Check all details like dates, spelling, and affiliations before making the final edits to the page.
The front page of a proposal must be well-designed, organized, and instructive. It should contain the most important information about the project and also grab the attention of readers.
7+ Best Tips on How to Write a Job Application Letter
How to Write An Assignment Introduction Like A Pro
Elements of Front Page
Here are the most important aspects to consider when writing the front page of your project:
Title: The title must be aligned and larger than the other text. It must be clear, concise, and specific about the work. Author(s) It is the name(s) of the author(s) must be listed beneath the title. If there is more than one author put them in alphabetical order, starting with the last name. When you submit your project, the date that the project was submitted or completed must be listed, normally under the author's name.
Subject or course: The course or the subject that the project completed should be stated generally beneath the date.
Institution: The institution must be listed generally at the bottom of the page.
Additional details: Additional information including acknowledgments or a brief description can be added.
It's essential to keep the page's front neat and organized. Don't add too much information; use the same design throughout the page.
The front page must be attractive and captivating. Consider using appropriate pictures or images to make your website more appealing.
Strategies for Writing the Front Page of a Project
Here are some tips for creating an effective cover page for an idea:
Be concise: The headline should be short and clear. Don't include too many details or unnecessary details. Keep to the most important elements, like your title author(s) and date, and course and institution.
Create a visually appealing page: Choose a crisp and easy-to-read font. Also, consider using bold or larger font sizes to help your title stand out. Including relevant graphics or images to make the homepage attractive is also possible.
Maintain a consistent style: Ensure you use a consistent style across your front page, including the font layout, formatting, and font. This will make the design appear more professional and well-organized.
Concentrate on the title: The title is among the most crucial elements on the front page. This is because it must be concise and clear and clearly communicate the objective that the company is working towards. You can consider using a subtitle to give more details about the work.
Include all relevant information: Be sure you include all pertinent details, including the author(s) and dates, the date of publication, the course or topic, and the institution.
This information will help determine the background of the project and the purpose behind it.
Edit the proofread before putting it on the page's front, and carefully proofread it to make sure there are no mistakes or mistakes. A sloppy page can make your project look unprofessional and decrease the reader's confidence.
Following these tips, you can design an appealing front page that conveys key details.
How Long Should the Front Page of a Project?
The first page of any project must be brief and concise, comprising only one page.
Though you must provide sufficient information, you shouldn't provide insignificant information.
The first page of a website should be designed to catch the reader's attention. It must be visually appealing and simple to read with a consistent style across the page. A well-designed front page can aid in establishing the credibility of your project and establish an example for the rest pages.
Important Tips for Writing the Front Page of the Project
Here are some tips and guidelines on how to create an effective opening page for your project:
Follow the guidelines: If you have specific guidelines or guidelines for your front page, like formatting, fonts, or layout, be sure to adhere to them.
Make it clear and simple: The homepage should be concise and simple and contain the essential details on the subject. Don't add too many details or irrelevant information.
Create a visually appealing page: Choose a crisp and simple-to-read font. You may also think about using a bold or larger typeface for your title in order to help your title stand out. Including relevant graphics or images to make the homepage visually attractive is also possible.
Make sure you use a consistent style: Utilize a consistent style on all of the page's front, which includes font format, layout, and font. This will make the layout appear more professional and well-organized.
Pay attention to the title: The title is among the most important aspects of the front page. This is because it must be simple and succinct and clearly communicate the objective of the undertaking. Think about using a subtitle in order to give more details on the subject.
Include pertinent information: Be sure you include all pertinent details, including the author(s) and dates, the date of the project, or course, and the institution. This information will help define the background of the project and the purpose behind it.
Proofread: Before completing the page's front, ensure you proofread it thoroughly to ensure there are no mistakes or mistakes. A sloppy page can make your project look unprofessional and could undermine the confidence of the reader.
Follow these tips and guidelines to create an appealing front page
Ways to Write Effective Front Page for a Project
There are many ways to write an efficient front page for your project:
Make use of templates: Many applications, including Microsoft Word, have templates to create cover pages. These templates offer an elegant design and layout. You can alter them to meet the specific needs of your design.
Seek out examples: Look online for examples of professionally designed web pages that showcase projects in your subject or field. This will give you some ideas for designing and structuring your homepage.
Feedback: After you've created an outline of your page's front Share it with other people to get feedback. It could be your classmates, friends, or your instructor. They could provide suggestions for improving the layout or offer helpful suggestions on what information must be included.
Engage a professional: You're not confident with your writing or design abilities it is possible to hire an expert writer or designer to design the front page of your venture. This is particularly beneficial for more complicated or larger tasks requiring a higher quality of professionalism and polish.
In the end, the most important thing to do when making a successful homepage for your venture is to concentrate on the most important aspects and ensure it's well-designed and visually attractive. By following the guidelines and suggestions we have provided above, you can design a front page that establishes the tone of your work and catches your readers' attention.
This blog talked about the importance of a front page and why ensuring it is attractive and well-organized is crucial. We discussed the most important aspects that must be included, including titles, author(s) the date, and the subject or course and institutions. We also talked about the qualities of a great front page, which includes being short appealing, and with the same design.
We also discussed methods for creating a great front page. It includes adhering to the guidelines, making it short and easy to read, and making sure you proofread it.
By following the tips and guidelines discussed within the blog, it is possible to design an appealing front page.
Related Posts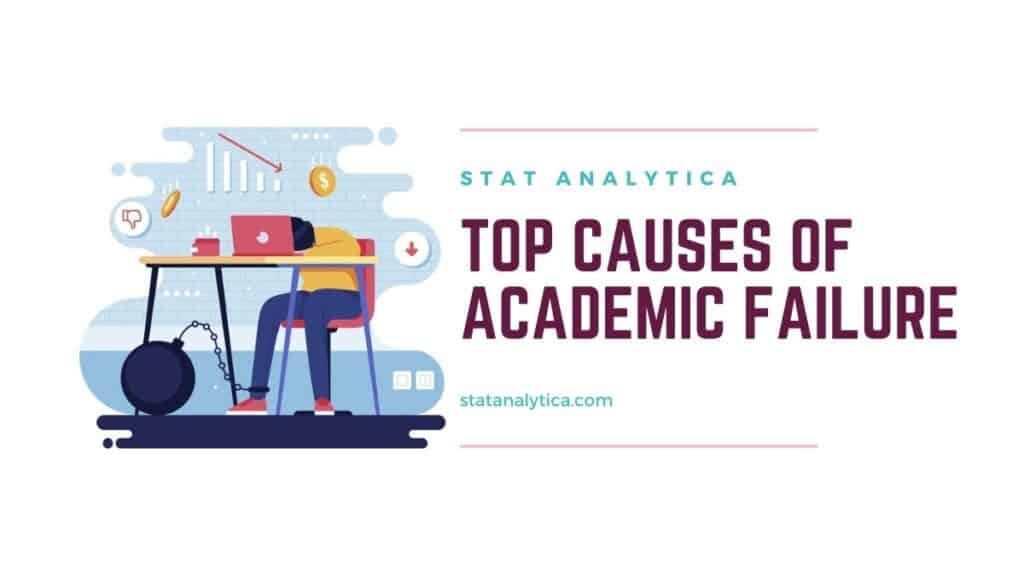 Top Causes of Academic Failure Among Students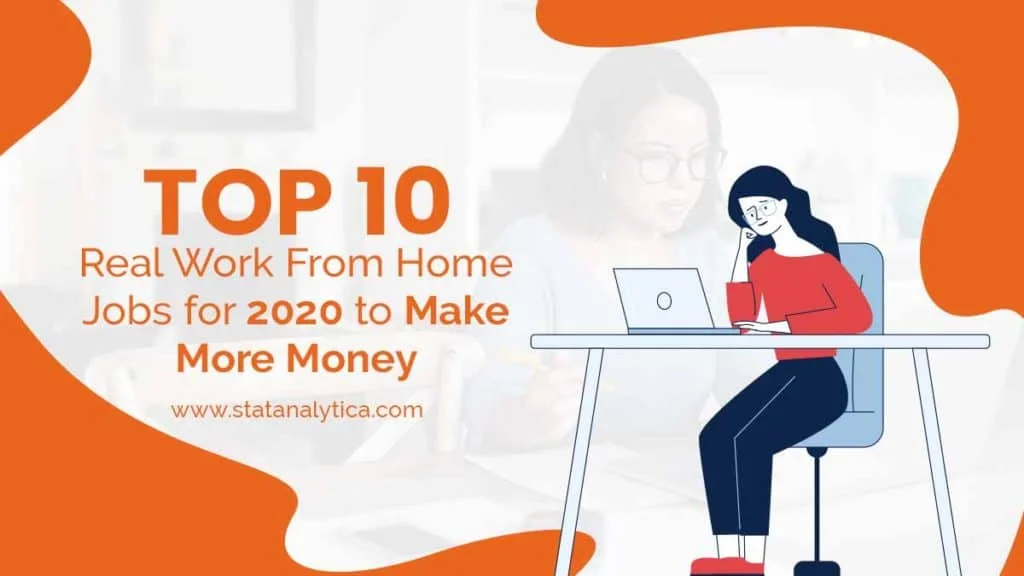 Top 10 Real Work From Home Jobs for 2020 to Make More Money
Leave a comment cancel reply.
Your email address will not be published. Required fields are marked *
Contact Sales
Project planning |
Project initiation: The first step to s ...
Project initiation: The first step to successful project management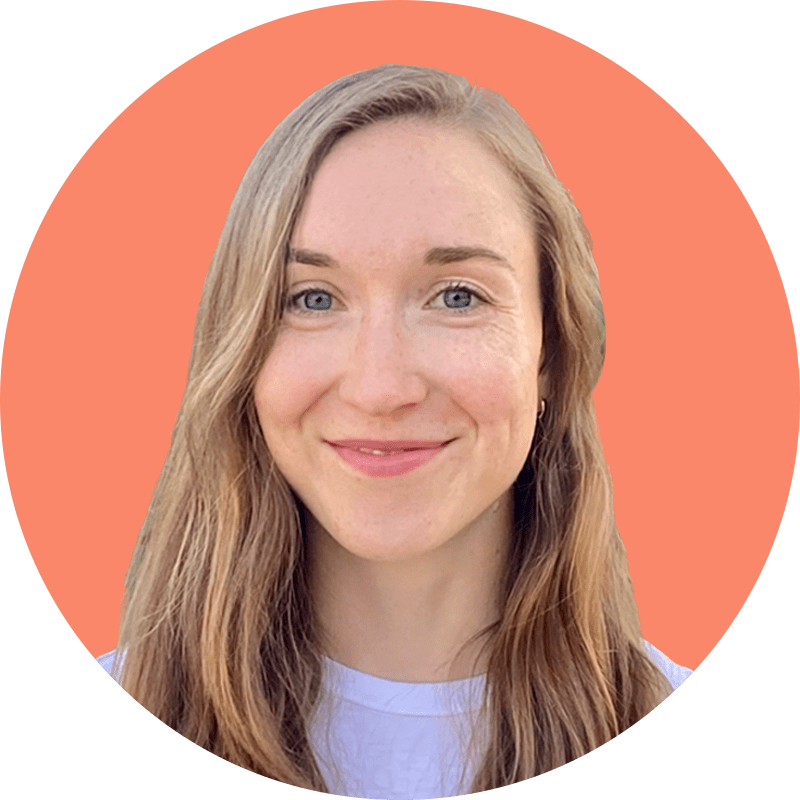 Project initiation ensures that you lay a strong foundation for a new project. It's the first of five project management phases, when you outline why you're doing the project and what business value it will deliver. Then, you can use that information to secure buy-in from key stakeholders. In this article, we describe why project initiation matters and outline four key steps to start your project off on the right foot.
"Let's start at the very beginning, a very good place to start." 
What is project initiation?
Project initiation is the first step in starting a new project. During the project initiation phase, you establish why you're doing the project and what business value it will deliver—then use that information to secure buy-in from key stakeholders. 
The term "project initiation" comes from a five-phase model created by the Project Management Institute (PMI). PMI outlines this model in their Guide to the Project Management Body of Knowledge, also known as the PMBOK® Guide . The model divides a project's lifecycle into these five stages: 
Project initiation : Broadly define your project and secure buy-in.
Project planning : Create detailed goals and a project roadmap.
Project execution : Launch your project using information from the first two steps. 
Project performance : Measure effectiveness using key performance indicators (KPIs) . 
Project closure : Debrief with stakeholders. 
Project initiation vs. project planning
During the project initiation phase, you define your project at a high level in order to demonstrate its business value. Once you secure buy-in from key stakeholders and prove that your project is feasible, you then move on to the project planning phase. That's when you define your specific objectives , deliverables , and project roadmap in more detail. Think of it this way—you want to provide enough information to secure approval during the initiation phase, then spend time ironing out project planning details after you get the green light. 
Why does the project initiation phase matter? 
Starting a new project is exciting, but it's important to make sure your initiative will actually add value before jumping into the planning phase. That's where project initiation comes in—it offers a structured approach to demonstrate your project's business case and prove that the work you'll do is feasible. Project initiation also ensures that you loop in stakeholders early on, so you can secure essential resources, gain visibility for your project, and prevent costly roadblocks down the road. 
The project initiation process: 4 steps to get started
So you've come up with an enticing new project idea—now what? Here's how to approach this first phase of project management and lay a solid foundation for your new project.
1. Create a project charter or business case
In this first step, you demonstrate why your project is necessary and what benefit it will bring. You can do this with either a project charter or a business case . These two documents follow the same fundamental idea, since they're both used to outline key project details and pitch your initiative to stakeholders. The main difference between them is scope—you can use a project charter for smaller initiatives, and a business case for larger projects that require significant resources. For example, you might create a project charter for a redesign of your company homepage, and a business case for a company-wide rebrand. 
Regardless of whether you use a project charter or a business case, this is your chance to demonstrate how your project will add business value and why you need specific resources like budget, equipment, or team members. Here's a rough template of what these two documents typically include: 
Project charter
A project charter demonstrates why your project is important, what it will entail, and who will work on it—all through the following elements: 
Why : The project's goals and purpose
What : The scope of the project , including an outline of your project budget
Who : Key stakeholders, project sponsors, and project team members
Business case
A business case includes all the components of a project charter, along with these additional elements: 
A comprehensive financial analysis, including an estimate of the return on investment (ROI) your project will bring 
An analysis of project risks and a risk management plan
An action plan that includes how decisions will be made (such as a RACI chart ), a communication plan , and next steps you'll take if your business case is approved 
2. Identify key stakeholders and pitch your project
Next up, determine who needs to sign off on your project charter or business case. This includes key stakeholders who have a say in the outcome of your project—for example, executive leaders, project sponsors, or cross-functional teams that you're requesting budget or resources from. If you're not sure who your key stakeholders are, ask yourself the following questions: 
Who needs to approve my project? 
Who will provide resources for my project? 
Who can influence my project? 
You can also create a project stakeholder analysis to ensure you're not overlooking any important players. This methodology involves dividing stakeholders into four main groups: those with high influence and high interest, high influence and low interest, low influence and high interest, and low influence and low interest. Anyone in the first bucket (high influence and high interest) is likely a key stakeholder that should approve your project during the initiation phase. 
Aside from key stakeholders, now is also a good time to identify other individuals who may be impacted by or interested in your project. While these people don't need to officially approve your initiative, it might be helpful to give them an early heads-up, especially if this project will impact their work. They may also be able to provide additional support in the form of insight or resources.  
Getting stakeholder buy-in during the initiation phase not only helps you secure approval, support, and resources—it also increases project visibility and prevents costly roadblocks later on in the project life cycle. 
3. Run a feasibility study
At this point you've pitched your project, demonstrating that it adds value and fits with your company's overall strategic plan . Now, it's time to run a feasibility study to confirm your project is possible with the resources you have at your disposal. 
Simply put, a feasibility study evaluates whether your project could be successful. It answers the following questions: 
Does my team have the required resources to complete this project?
Will there be enough return on investment (ROI) to make this project worth pursuing? 
If you can answer yes to both questions, you have a solid rationale to move forward with your project. If your feasibility study concludes that you don't have enough budget or resources, you've created a strong case to go back to stakeholders and request more. And if your project's ROI isn't up to snuff, you can use that data to tweak your project plan —or pursue a different opportunity entirely. 
Does every project need a feasibility study? 
Feasibility studies are typically used for larger projects that require significant company resources. You might not need to run a feasibility study for smaller projects with minimal long-term impact. You can also skip this step if you've managed a similar project in the past, your competitors are already succeeding with a similar initiative, or you've run a similar feasibility study within the past three years. Keep in mind that a feasibility study takes time and resources to complete, so make sure it's really necessary before you dive in. 
4. Assemble your team and tools
Now that your project is approved and its feasibility proven, you can finally start to assemble your team, workspace, and tools. Here are some pointers to get you started: 
A good team can go a long way in making your project a success, and it can take time to find people with the right experiences and skills. It's a good idea to start this process as soon as possible once your project is confirmed—especially if you need to hire new employees or onboard contractors. And depending on your company's procedures, you may need to file a request in advance to reassign existing employees to your project. 
Consider how you want to organize your team structure . For example, do you want a simple hierarchical structure with team members reporting into single team leads—or does it make more sense to divide your team by geographical region?
Where you work can influence how you work. If you're planning to manage your project remotely, make sure you have the right infrastructure set up to manage a virtual team . And if your team will work onsite, keep in mind that you may need to request office space well in advance of your project kick-off meeting . 
Choose the right tools. Consider how your team will work together on daily tasks—for example, will you use email, Google docs, or more robust project management software ? You may want to consider a tool like Asana , which allows you to centralize team communication in one place, assign tasks with clear owners and due dates, and easily organize projects in a way that's tailor-made for your team.
Next up: Project planning
The project initiation phase empowers you to lay a strong foundation for your project. It ensures that you prove the business need for your project, secure necessary approvals, confirm the feasibility of your work, and start to assemble your team. 
With that done, you're free to finalize the details of your project plan and determine your specific objectives, deliverables, milestones, and project roadmap. So happy planning, and here's to many great project beginnings (and project successes) to come.
Related resources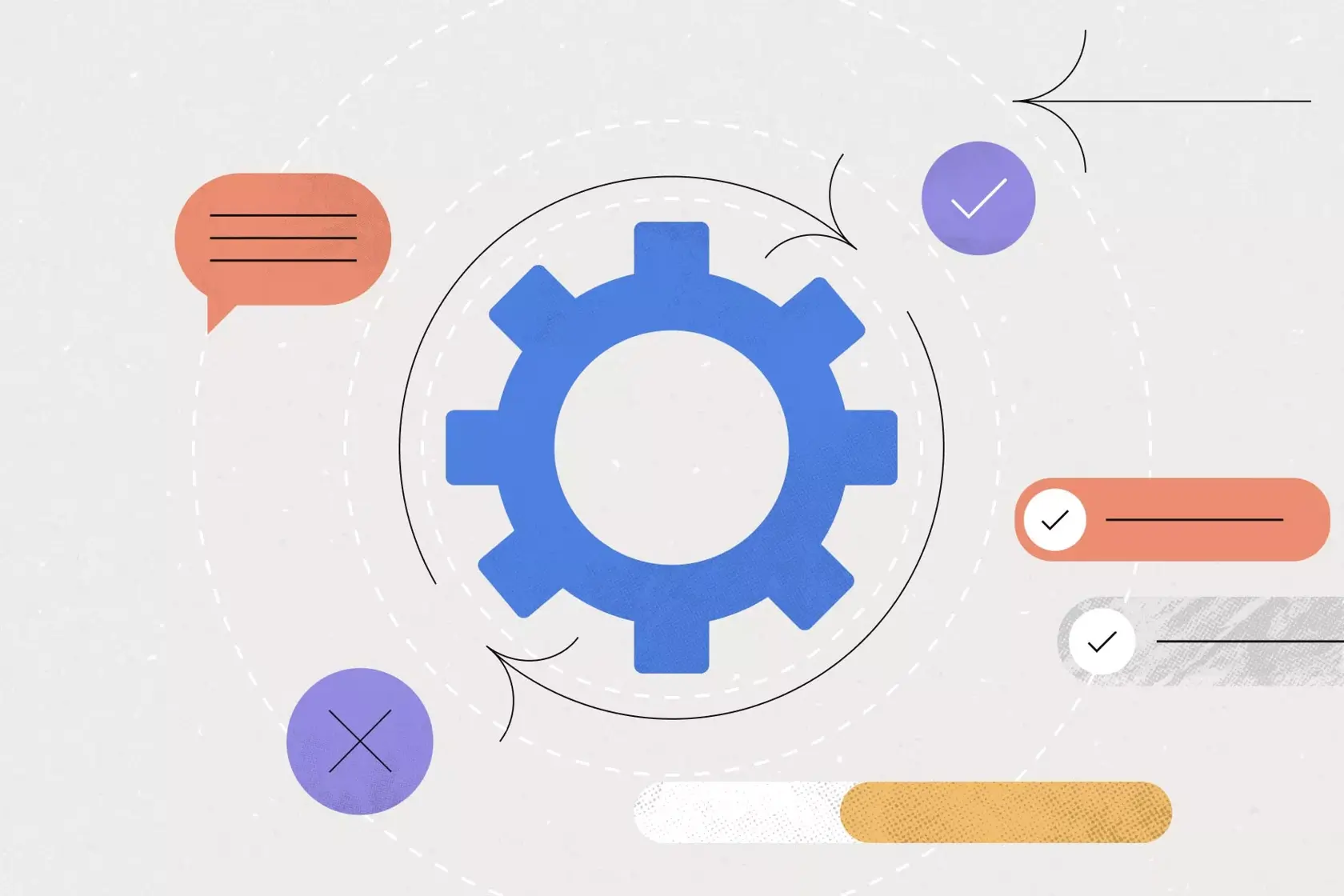 The best project planning software of 2023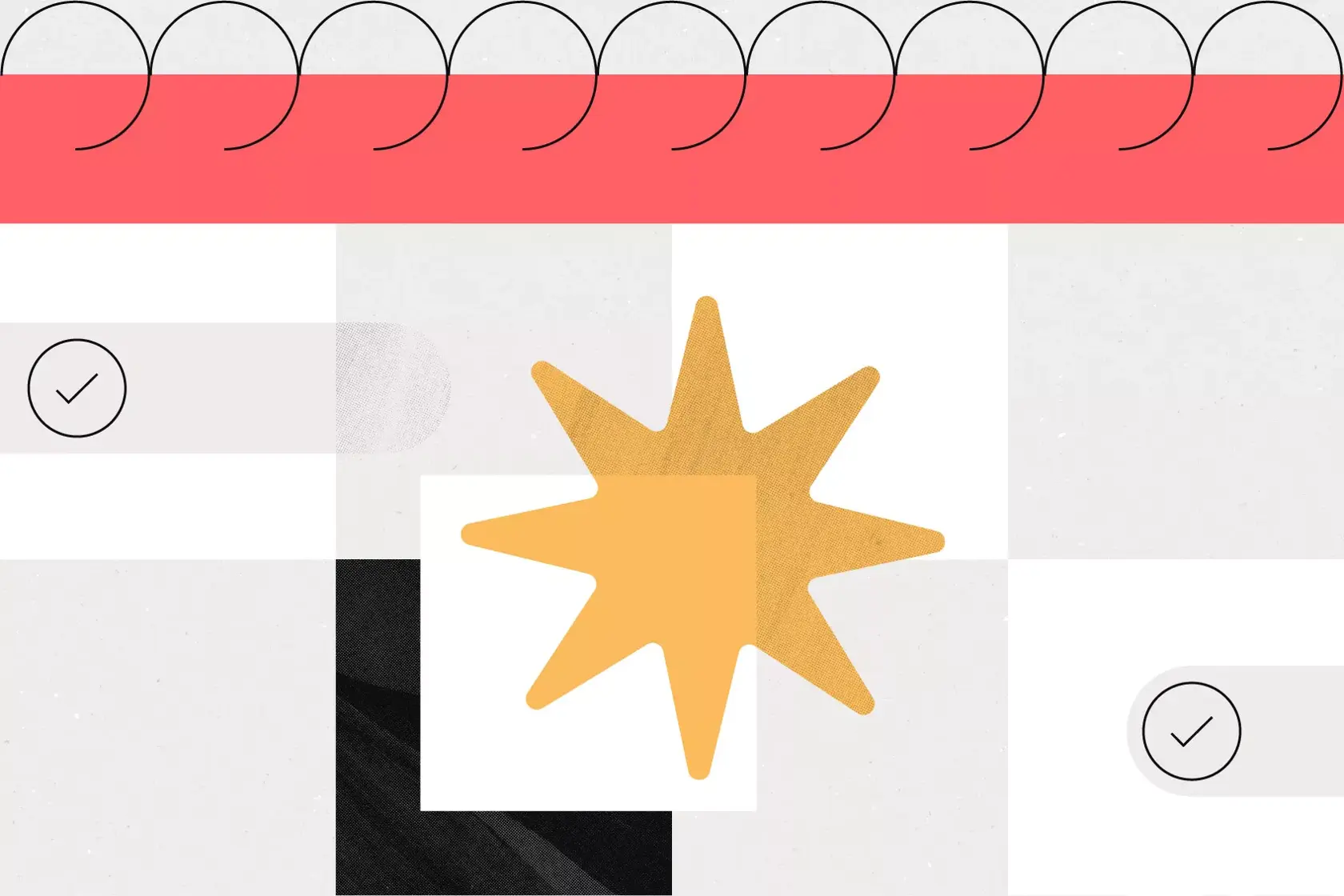 7 steps to crafting a winning event proposal (with template)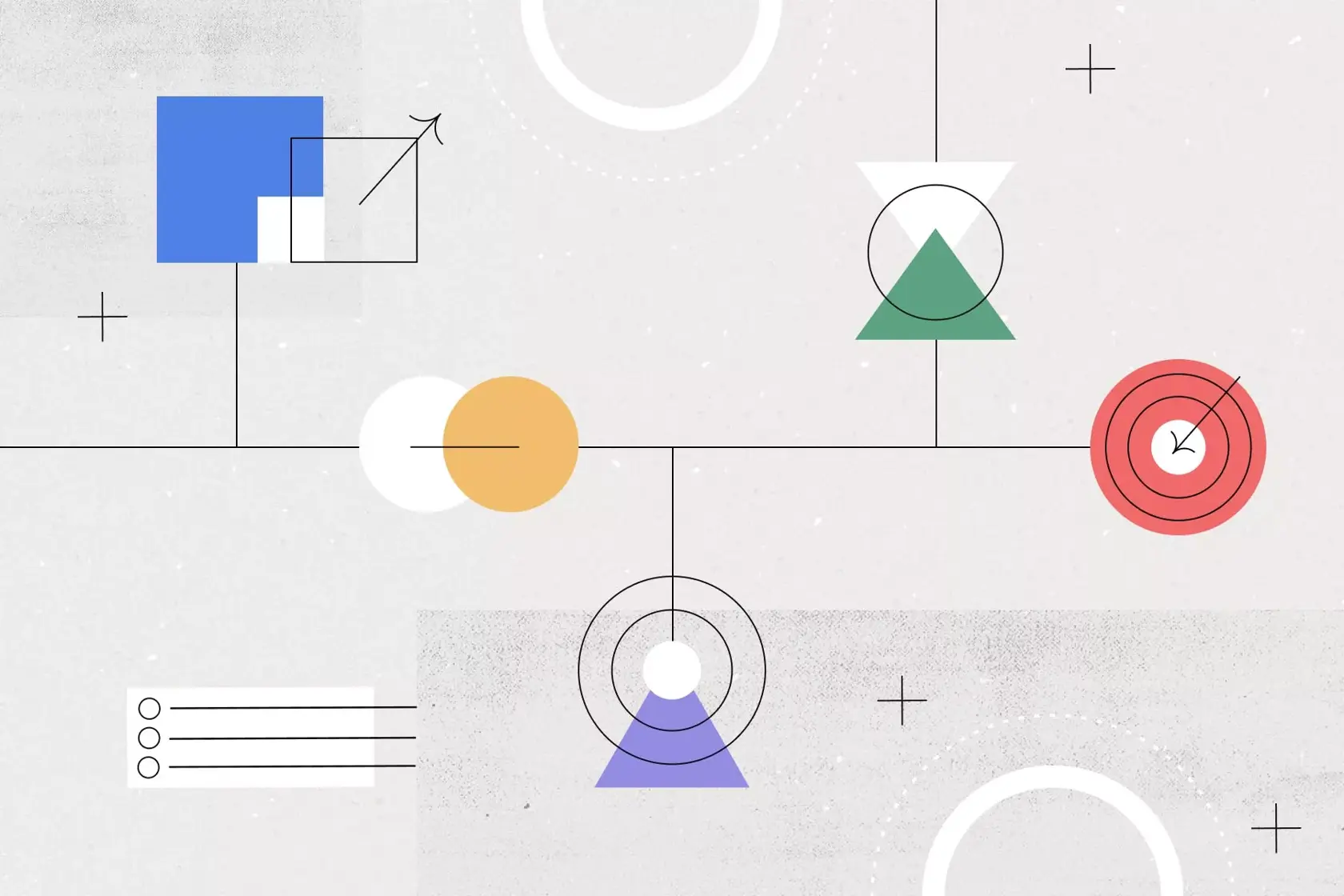 4 steps of the PEST analysis process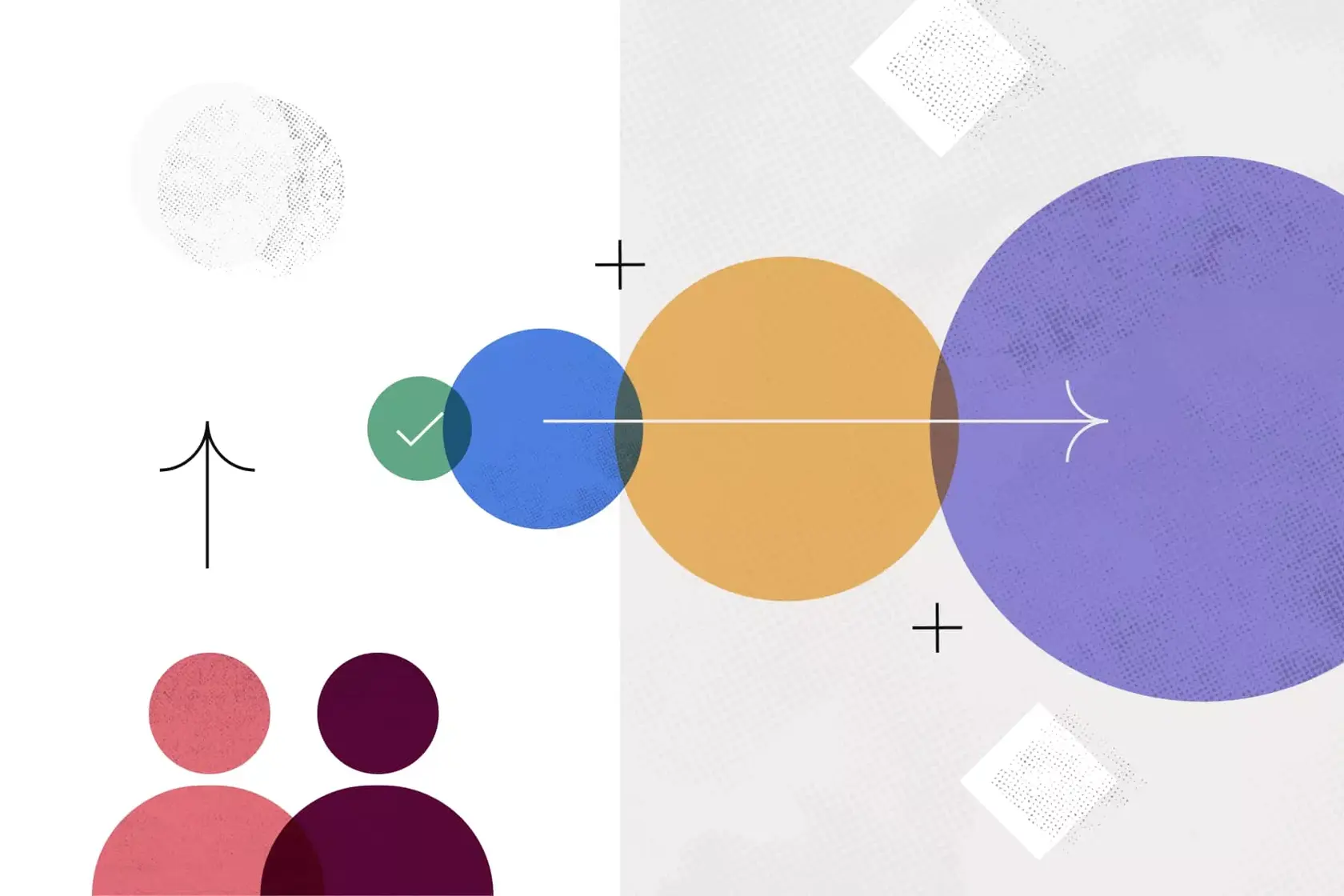 6 techniques for accurate project estimation
Share through Email
Print this page
Share on Pinterest
Share on Twitter
Share on Facebook
Share on LinkedIn
How To Start A Project: Complete Guide To Project Initiation
Spend less time searching and more time doing with automated digital asset organization and workflows.
The beginning of a project: the calm before the storm or a manic rush to get things sorted ready for the core work to start? Whichever way it happens, the start of a project is critical to its future success. From estimating and scoping, to assigning resources, defining requirements , briefing in your team, the all-important first meeting with the client—there's a minefield of tasks out there which can shape how your project develops. You have to set the tone for success.
I'm going to arm you with the tools and information you need to kick your projects off in the right way so that your project starts off right and hopefully eases the future path (NB I cannot guarantee what factors happen after!)
I'm going to walk you through the core aspects of the project initiation phase, how to protect against future challenges, set the right expectations and also look at some areas to focus on that can really help you to succeed later. I've added lots of links to further reading if you want to delve deeper into topics. Also, you can then get a handy project initiation checklist to refer to at the start of any project.
What Is The Project Initiation Phase?
Firstly, what is Project Initiation? Let's talk about the life cycle of a project . Whatever your chosen methodology or process, every project has to start somewhere. Any project generally has five steps to it: Initiating, Planning, Executing, Monitoring & Controlling and Closing. The initiating phase is the first phase, where the project is kicked off, both with your team and with any clients and stakeholders. Any information you have (e.g. from the pitch or RFP (request for proposal) stage, from the client, from any background research) is gathered together in order to set and define the project's scope, timings and cost. This is the core set up for your project where you identify the stakeholders, the team, goals and objectives and deliverables.
How To Start A Project And What Do I Need To Do In The Project Initiation Phase?
The outcome of the Project Initiation phase is generally one of two documents (or sometimes both!): the Project Initiation Document (PID) and the Statement of Work (SoW) . A good way to focus on your Project Initiation and to really drill down on what you need to outline for your project and for one of these two documents is to work through it in terms of three areas: People, Processes and Product. These are central to any project.
Let's start with the most important, people! Well, you aren't going to create anything without them, are you?!
Planning Your Team Shape
In the Project Initiation phase, you need to define and set up your team. Firstly, review your project and deliverables and work out what team shape you need. Check availability, and get your resource provisionally booked in. When you're thinking about who to book on a project however, don't just look at availability—you really need to think about what skills you need to deliver your project successfully. Think about the client or stakeholders here too: how will your team members work with them? Run through the following checklist when forming your team:
Skills (what will they need to do)
Experience (what will they need to have worked on before)
Stakeholders (how will they need to communicate)
Availability (will they have to the time to dedicate)
Budget (can you afford them)
Remember, don't do this in isolation. Speak to the varying discipline leads if you have them, make sure you aren't making assumptions on your own. It's good to hold a quick meeting with the leads upfront, to run through the project and deliverables and get their help in outlining the resource requirements. Working through the above should give you a team shape for your project, but remember to leave some contingency time after planning this before proper project kick-off in case you need to look outside your organisation for the right skill-set to freelancers or contractors perhaps.
Further reading:
10 Resource Management Software & Resource Scheduling Software Tools
Getting The Team Involved: Kicking Off The Right Way
It's good to precede any client kick-off, with an internal kick-off session. This helps to get their buy-in and involvement in the project early. When setting requirements, team shape, and objectives, always remember that it's best keeping people involved and aware. Whilst you don't want to add loads of overhead (and it's often tricky to get people involved when they are busy!), the best way to kick-off a project in the right way is to set and manage expectations early. By getting your team involved upfront, they will feel more included and involved in the decision making and therefore have a much more positive impression of the project as a whole.
So hold an internal kick-off session. Set up a meeting, with a good agenda (always make sure a meeting is useful and for the right people) and run through the background to the project, any objectives and goals, and requirements that are already set. Something I've found useful is to leave space at the end of the meeting for a more workshop-like forum to gather team thoughts. Some good areas to discuss and raise early are:
How do the team want to work?
How and when should the team get client or stakeholder feedback?
How do the team want to communicate with the client or stakeholder feedback?
What regular meetings should the team have internally? When should these be?
Should catch-ups be ad-hoc and informal, or more planned in?
Like I said, getting team involvement in decision-making upfront is likely to cause them to feel much more invested with the project as a whole. Getting this meeting in before the SoW is completed can help feed the team's proposed ways of working into the document, making it much more relevant to how the project is actually going to run.
How to run a great internal project kickoff meeting
How To Do An Expert-Certified Project Kickoff (& Ace It Every Time)
2. Stakeholders
Defining who is involved and when.
As part of Project Initiation, outline and define the stakeholder involvement. Whether this is client or internal stakeholders, it's really important to be clear on who is doing tasks, signing off deliverables or reviewing and feeding back. Creating a RACI is a great way to do this. I've written an article which dives into the world of the RACI and helps you create a RACI that is useful and can be used. Take a look here and download a free RACI matrix as an added bonus!
Setting Project Communications
As part of the SoW or PID it's useful to define when and how communications will take place with the stakeholders. After creating your RACI, review what you feel is necessary for updates and meetings with your core stakeholders. If there is a clear project lead client-side, then starting out with how often you formally update them is a good way to approach this. Then widen this out to others in the team and when their involvement should be. List out your project updates you feel are necessary, then fill out the who and when. Here's an example:
How To Create A Project Communication Plan
Stakeholder Kick-Off Meeting
Firstly, make sure you've had your internal kick-off meeting before this. Don't throw team members into a meeting about a project they know nothing about. Also, it's good to have already introduced yourself to the client or stakeholders involved prior to the meeting, either over the phone or ideally in person. Make sure you have a clear agenda, and aren't inviting the whole world to the meeting. Always remember to keep a meeting contained and relevant.
Things to run through in the meeting:
Introductions
Roles and responsibilities
Deliverables
Assumptions
Dependencies
How to run a great client project kick-off meeting
Kickoff Meeting: The Complete Guide To Starting Projects Right
3. And don't forget about… you!
Don't forget about you within all of this! It's easy to focus on stakeholders, clients and your team over yourself, but it's important to make sure your expectations are set right for this project. Have a think through what you want to get out of your project, and your objectives and try to plan some ways you can achieve them throughout the course of it.
Ah process, one of the things most DPMs love to talk about! It's important to set out the process for your project at the beginning so there are clear perimeters for you and your team (and client) to follow. However, avoid becoming too bogged down in processes, documentation and rules. Sometimes process is the fastest way to kill a team's enthusiasm! There are some core areas to set out when you initiate a project.
1. Methodology
The age-old obsession in project management—which methodology to follow? This might be clear already by how your client works, or how your agency or team are set up for example. Ideally, though, you review the project, deliverables, team and then find a process that will suit the needs. Often it's a blended mix of different methodologies—don't be worried by this, always think what is best for the project rather than trying to force it to fit a certain methodology. Think about the following things when considering the methodology:
What is the size of your project?
How fixed are the scope, timings and budget?
What team do you have to work on it?
Do you have a full-time team or are they shared with other projects?
How does the client currently work?
Will you have a fully invested client project lead?
Using answers to the above questions, you should be able to have a clearer idea of what type of project it is and therefore how it should be run. For example, if all scope, timings and budget are set this will be more Waterfall, or if you have a full-time dedicated team with a fully invested client project lead this could lend itself more to an Agile-style project.
I've written an article about methodologies, focusing on Scrum and Waterfall, and discussing how to make a hybrid methodology work: Agile vs Waterfall. What Should You Use For Your Project?
Also, check this out for an overview of different project management methodologies: 9 Project Management Methodologies Made Simple
Another PM obsession, what are the right project management tools to use for the project? Well, again, this really depends on your project, your team, your client, and your budget! As I've said throughout, avoid too heavy processes and this is the same for tools—avoid throwing lots of unnecessary tools into the mix, and consider how well they integrate. Some areas to consider when selecting what tools you need are:
Resource planning and management e.g. Float or Resource Guru
Project planning and managing timescales e.g. Microsoft Project or Gantt Pro
Collaboration with stakeholders e.g. Google Sheets or Confluence
Communication with your team and stakeholders e.g. Slack or Workspace
Project managing internal tasks e.g. Jira or Trello
Personally, I'm all for keeping things simple and often find myself using Google Sheets for a lot of things. Whichever tools you use, ensure your internal team and stakeholders are in agreement, and know how to use them effectively. Avoid over-complicating things, and you can always refine the tools later in the project if you find things aren't working.
Agile Project Management Tools
Expert Review of Marketing Project Management Software
Weighing Project Management Tools? Balance These Top 3 Criteria
Thinking ahead is one of the best things that you can do in the Project Initiation phase when you start a project. Establishing risks that might keep the project from delivering is extremely important to do upfront. Create a RAID log to highlight Risks, Assumptions, Issues and Dependencies, and also work through how you will mitigate these. Make sure you involve your team, and consider holding a pre-mortem session with your team where you brainstorm areas of risk, as they are often likely to come up with things you haven't even thought of.
10 tips for project success: manage risk
Finally, the product—what you are creating. There are some core areas here that need to be set within the Project Initiation phase.
1. Requirements
Firstly, what are the requirements for your project? Before kicking off the project properly and gathering requirements in the planning stage, it's good to outline what you know already. What are the business, client and user needs for what you are creating? This helps you to have a clear understanding of the background and context for the project.
2. Scope And Deliverables
At this stage of the project, you have an idea of what the deliverables are. Now's the time to start fleshing this out, and putting some perimeters around them, in order to be able to agree to these in the SoW or PID.
3. Setting Deliverables
Taking the information you have, organise an internal meeting to go through the deliverables with your team. If your team isn't yet in place and you need to push forward with setting the deliverables, meet with the discipline leads. Make sure you get people to feed into these, don't determine these in isolation! When you review with your team, make sure you have these areas in mind to review per deliverable:
What is it?
What format will it be in?
Will rounds of amends be necessary?
Who will be involved?
When should this be delivered?
Does it have dependencies on any other deliverables?
Here's an example, from a recent project of mine (I've made it a bit more generic):
4. Budgets And Timings
Following on from your list of deliverables, you now have a rough project scope and need to put timings and roles against this. Work with your discipline leads to estimate timings and the team shape against this. Dependent on the process, you might be estimating in Sprints or in phases with sign-offs. Make sure you work with the team on these, to set the right perimeters. Again, don't force a process onto a project, make sure the process fits the project. Agree the team shape, and then put costs against this. At this stage, for the PID or SoW, you don't need a detailed breakdown of timings but more an overview of phases of time.
How To Estimate Projects
How To Create A Perfect Project Plan
How to Write A Statement of Work
5. Measures Of Success
What is your project or product without success? But what does success even mean? Don't forget that your project also needs some sort of measurement, so that you can review and understand where things worked or didn't work, and how successfully you delivered. Create some measurement criteria that you'll review at the end (or at certain stages along the project). Consider areas such as:
Core KPIs e.g. increasing visitors to a site
Client satisfaction i.e. how happy were the client with how the project went?
Team satisfaction i.e. how happy were the team with how the project went?
Timings variance
Budget variance
5 Ways To Measure Project Success
5 Core Challenges When Initiating Projects—And How To Overcome Them
There are many challenges you can face within the Project Initiation stage. Below, I've outlined five key challenges I've often come across when going through Project Initiation, and how to mitigate them.
1. The Project Initiation Stage Is Going Too Slowly
It's often the case at the beginning of a project that everyone takes a little more time over what they have to do, and everything is a bit more relaxed—after all, you've got lots of time now to do the project! Sometimes though, Project Initiations can start to drag out too long. I've seen this many times, and it can really affect the project down the line when you're struggling to deliver to the timings that you've promised. Here are some tips to ensure you move at the right pace:
Have calls or meetings to discuss and agree to things—this can often help speed things up rather than having a lot of back and forth on email.
Ensure the client and team know what their deliverables are for the Project Initiation stage and any dependencies that rest on them. Highlight straight away if they are blocking anything moving forward.
Set overall timings for this phase. Pre-kick off it's often easy to meander along, so make sure there's a clear goal to work towards
Think about team and client momentum. How do you get people engaged and motivated, and make it clear that progress is being made? As the Project Initiation phase is less about the doing and more about the setting the scene, try and find tangible things you and the team can do to help make the project more real.
2. Picking Up A Project Mid-Way Through
Often, a lot of advice I read for project management assumes that you are starting at the very beginning of a project and can lead it from the start. But what if you are brought into the project half-way through, or at the beginning of a certain phase? It can be really tricky as you haven't been involved in the Initiation stage. Try these tips:
Make sure that you are clear on everything that has happened previously. If someone is handing over to you, ask them to provide a list of links, deliverables and associated status, and any links to important documents.
Set up project kick-offs with your team, and then the stakeholders, just as you would in Project Initiation at the 'real' start of the project. Although you don't want your team or client to have to repeat things, they will appreciate that you need to get up to speed and also it's a good way to reset the team and move forward with a new project lead. It's also a nice point to have a mid-way project review—e. you can go through existing risks or the current burn rate on the budget, to make sure everyone is still aligned.
3. Having One Project Initiation For A Project Spanning Multiple Phases
One core problem with a large and long-running project is only having one Initiation right at the beginning of the project and then never resetting as you go into different phases. What is decided for one phase, doesn't necessarily count across all phases and span the lifetime of your project. So try the following:
If your project has clear different phases, for example a Discovery phase separate from the development, treat each phase like a mini-project rather than doing a bigger upfront piece. This provides key starting points for each phase, rather than trying to make a lot of assumptions at the beginning.
Do mini kick-offs at each stage and make sure you've gone through the Project Initiation checklist and have covered off each item within that for the specific phase.
4. There's A Lack Of Clarity Around The Project
Sometimes when you get started on the Project Initiation phase, things can feel a bit vague and team members are confused about what the project actually is. Make sure you look at the following to create alignment within your team:
Ensure you have a clear list of requirements from the client. Make sure you're including business, user and technical requirements within this.
Run through these requirements with your team if you have one allocated. If not, make sure you have discipline leads involved. Make sure people are engaged from the beginning.
Once you've held internal and client kick-offs, keep the momentum up within the team—make sure the team know what they are delivering and are invested in it. Always involve the team in the setting of the brief, definition of deliverables and approach to the project.
5. There's A Delay In Getting Your Project Started
Have you ever got all excited around a project getting started, gathered all requirements, defined a plan and next steps… and then, something happens to delay the start? Momentum is lost and your proposed project team disperse. How do you overcome these kick-off delays?
If there's discussion over the project budget, make sure you run through all budget decisions with the client properly—what are they getting for their money? Be as clear as you can be.
If they can't afford your proposed budget, look at the scope—is there anything there you can remove? Have an open and honest discussion with them to try and work out a compromise.
To get things moving quickly, try to get a small amount of budget signed off for a Discovery phase.
If the client isn't getting involved or is missing early deadlines, make sure you raise this with them quickly—help them to understand what impact this will have on the project.
If there are internal issues with getting the team in place, or getting going with the work, raise this internally. Again, help your internal team and management to understand the impact of the project slipping.
Top Ten Tips To Remember When Initiating A Project
Set the tone that you want for your project early on.
Get your team's buy-in and involvement early.
This goes for the client too— get them involved early and often.
Make sure clear communications are set up with any clients or stakeholders.
Ensure there's an agreed process for your project to follow – but don't become bogged down in documentation!
But don't try to fit to a specific process if it doesn't work for your project.
Try to meet your client face-to-face at least once before kicking off the project (if this is impossible, do a video call!)
For any kick-off meeting, set a clear agenda and make people feel involved.
Try and future-proof your project by thinking through risks and dependencies with your team.
Always think ahead —don't just focus on the start of the project!
Project Initiation Checklist
Here's a handy checklist, covering the key elements you need to cover when going through Project Initiation.
What Do You Think?
Are there any other areas to consider when initiating a project? Let me know your thoughts in the comments below!
Leave a Reply Cancel reply
This site uses Akismet to reduce spam. Learn how your comment data is processed .
Best Online Project Management Certifications Reviewed
Project management tools and why they matter, let's go retro: how to run an effective project retrospective, how to be a leader during the project kickoff: expert tips & process, privacy overview.
Have a language expert improve your writing
Run a free plagiarism check in 10 minutes, generate accurate citations for free.
Knowledge Base
Dissertation
Thesis & Dissertation Title Page | Free Templates & Examples
Thesis & Dissertation Title Page | Free Templates & Examples
Published on May 19, 2022 by Tegan George . Revised on November 11, 2022.
The title page (or cover page) of your thesis , dissertation , or research paper should contain all the key information about your document. It usually includes:
Dissertation or thesis title
The type of document (e.g., dissertation, research paper)
The department and institution
The degree program (e.g., Master of Arts)
The date of submission
It sometimes also includes your dissertation topic or field of study, your student number, your supervisor's name, and your university's logo.
Table of contents
Title page format, title page templates, title page example, frequently asked questions.
Your department will usually tell you exactly what should be included on your title page and how it should be formatted. Be sure to check whether there are specific guidelines for margins, spacing, and font size.
Title pages for APA and MLA style
The format of your title page can also depend on the citation style you're using. There may be guidelines in regards to alignment, page numbering, and mandatory elements.
MLA guidelines for formatting the title page
APA guidelines for formatting the title page
We've created a few templates to help you design the title page for your thesis, dissertation, or research paper. You can download them in the format of your choice by clicking on the corresponding button.
Research paper Google Doc
Dissertation Google Doc
Thesis Google Doc
Prevent plagiarism. Run a free check.
A typical example of a thesis title page looks like this: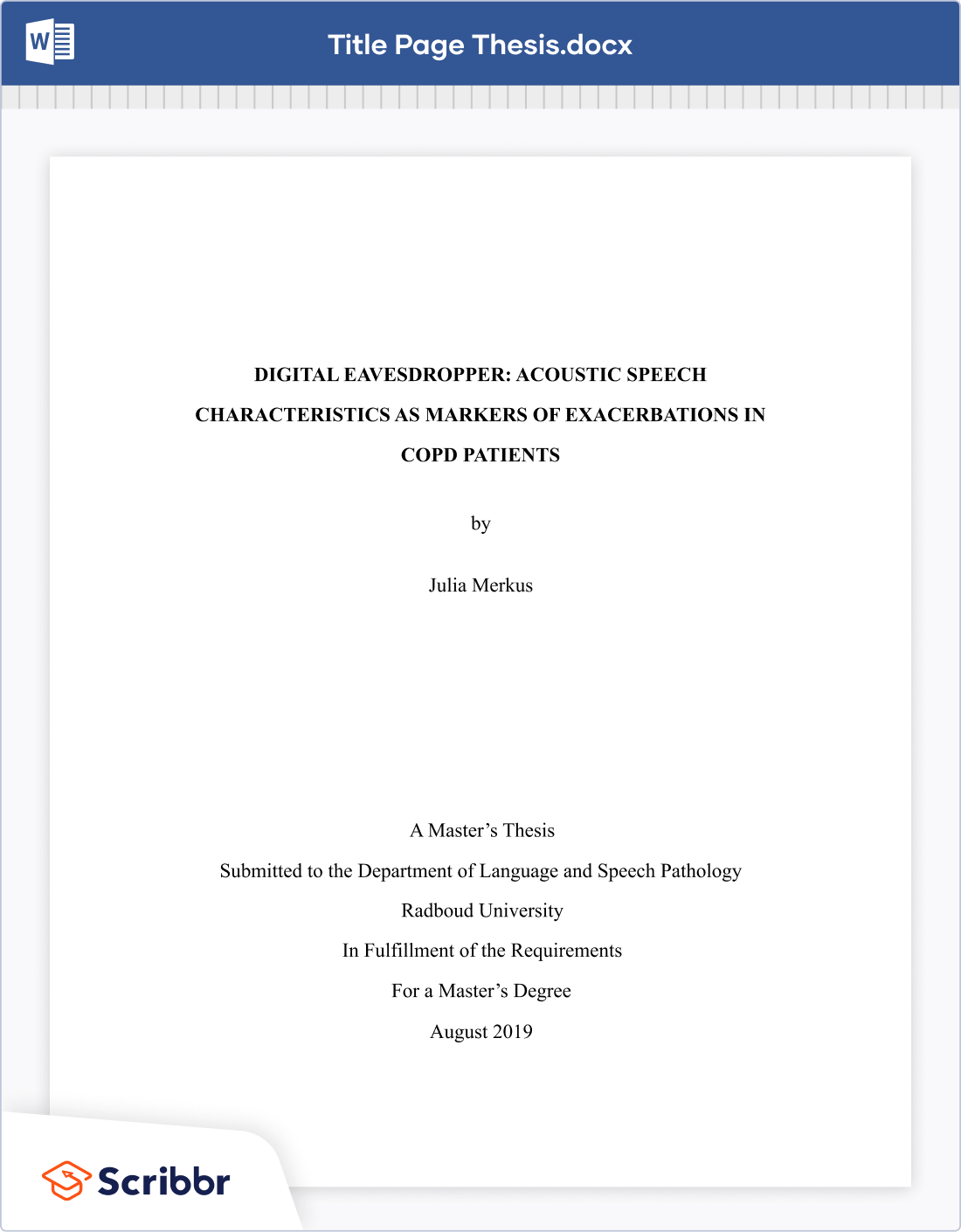 The title page of your thesis or dissertation should include your name, department, institution, degree program, and submission date.
Usually, no title page is needed in an MLA paper . A header is generally included at the top of the first page instead. The exceptions are when:
Your instructor requires one, or
Your paper is a group project
In those cases, you should use a title page instead of a header, listing the same information but on a separate page.
The title page of your thesis or dissertation goes first, before all other content or lists that you may choose to include.
In most styles, the title page is used purely to provide information and doesn't include any images. Ask your supervisor if you are allowed to include an image on the title page before doing so. If you do decide to include one, make sure to check whether you need permission from the creator of the image.
Include a note directly beneath the image acknowledging where it comes from, beginning with the word " Note ." (italicized and followed by a period). Include a citation and copyright attribution . Don't title, number, or label the image as a figure , since it doesn't appear in your main text.
Cite this Scribbr article
If you want to cite this source, you can copy and paste the citation or click the "Cite this Scribbr article" button to automatically add the citation to our free Citation Generator.
George, T. (2022, November 11). Thesis & Dissertation Title Page | Free Templates & Examples. Scribbr. Retrieved March 7, 2023, from https://www.scribbr.com/dissertation/title-page/
Is this article helpful?
Tegan George
Other students also liked, thesis & dissertation acknowledgements | tips & examples, dissertation table of contents in word | instructions & examples, figure and table lists | word instructions, template & examples, what is your plagiarism score.
Assignment Front Page Format, Design, and PDF File
Today we are sharing the assignment first page format for schools and college students. This format very useful for students for their assignment submission in school, college and university. You can also download this assignment front page design in word file format.
Note: There is a no specific and pre-defined format for assignment cover page. The front page of assignment define by school, college, university, etc. But there is general format for assignment submission which is use globally. You can change or modified this format according to you.
1. Assignment Front Page Format
2. assignment cover page design.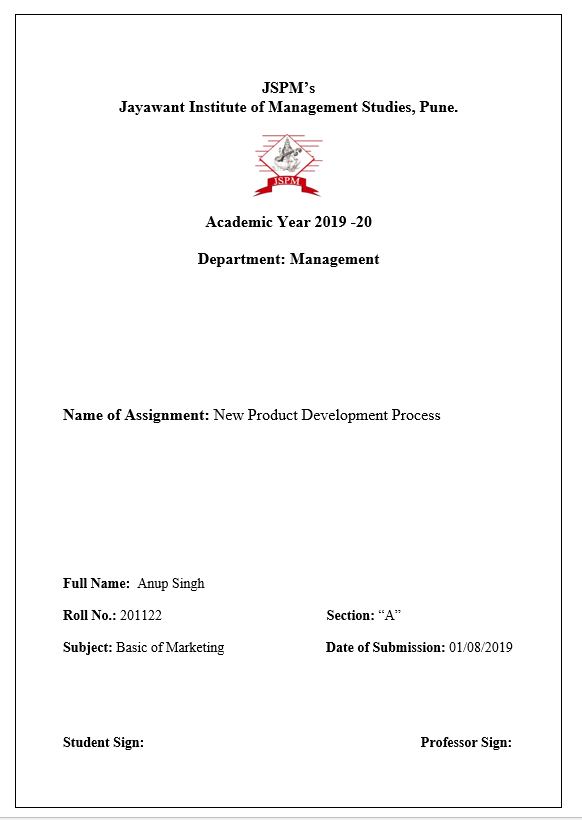 3. Download Assignment Design PDF & Word File
Here you can download the assignment front page format in word download. You can easily download assignment design file and edit it as per your need. You can also find this files in your Microsoft Office. Choose you best assignment front page design and impress your teachers or professors.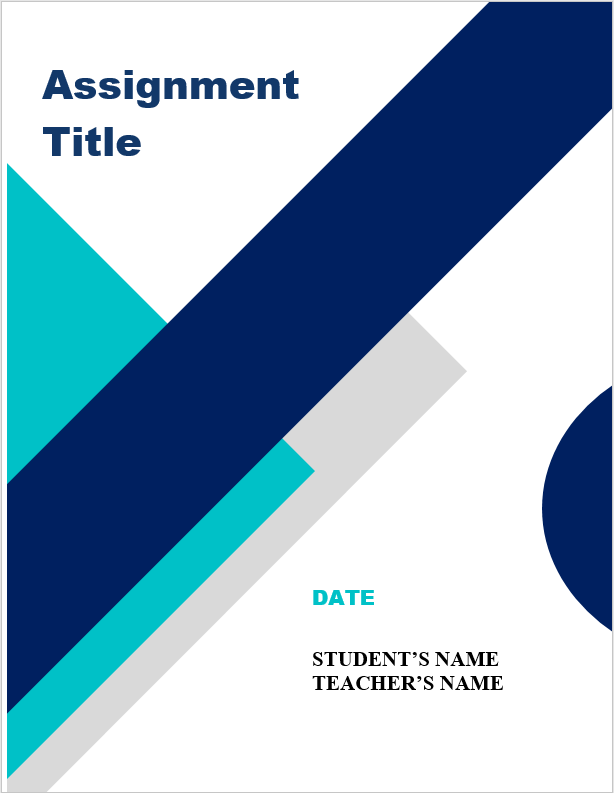 Source File & Credit: Microsoft Office
Use Microsoft Word to edit this file. You can easily edit this file in Microsoft Office. Replace the file with your college name, logo, etc.
Assignment is a very crucial part in academic. Your project report front page or assignment first page design play an important role like first impression is last impression. If you impress your processor or teacher then you will score good mark.
See More: General Topics for Presentation
Oh no! We couldn't find anything like that.
Try another search, and we'll give it our best shot.
How to Create a Stunning Presentation Cover Page [+ Examples]

Published: January 06, 2021
When you're focused on creating a meaningful, persuasive presentation, it's easy to overlook the cover page. But giving that first page of your deck a little more love can actually go a long way towards grabbing your audience's attention early on and setting the tone for the rest of your presentation.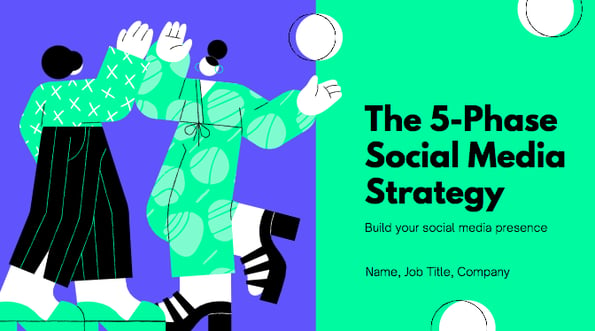 A stunning presentation cover page can intrigue your audience into wanting to know more and increase engagement with the information you're presenting. On the other hand, a lackluster slide, or even the lack of one, can dampen audience enthusiasm for your presentation, and maybe even your own.
You've put so much work into your presentation -- why waste that valuable real estate on the first slide of your deck?
In this post, we'll cover the basics of creating a presentation cover page that's informative and attention-grabbing. Let's dive in.
What's included in a presentation cover page?
A good presentation cover page accomplishes three simple things:
It introduces the topic with a straightforward title.
It introduces you (and your organization, if applicable)
It sets the tone of your presentation.
We probably don't need to tell you this one, but your presentation cover page should be centered around a title. And ideally, a title that's straightforward, descriptive, and simple. If you're finding it hard to keep your title short, add a subtitle (in smaller print) to clarify what you'll be speaking about.
Next, identify the person (or group) who will be giving the presentation. In some cases, this will be as simple as including your own name, and in others, you'll want to include your company name, logo, department, or other identifying information. As a general guideline, you'll need less identifying information if you're giving an internal presentation.
If your audience is mainly folks outside of your company (or there are plans to distribute your deck externally) you'll typically want to include more information to identify your company clearly.
A successful cover page sets the "tone" of your deck -- but what does that really mean? The colors, imagery, fonts, and placements of different elements on your cover page all create a specific visual style that the rest of your deck should follow.
A well-designed page conveys a sense of professionalism and preparedness that a simple monochrome text slide simply cannot. Even if you're not a design expert, you need to pay attention to the aesthetics of your cover page. Fortunately, it's easier than ever to find free, professional-looking presentation templates without needing a degree in graphic design. Whatever you choose, it's important to remain relevant to your presentation (and, if applicable, your company's branding).
We'll explore a few examples of cover pages below so you can see how different elements converge to set the tone for a variety of different presentations.
Presentation Cover Page Examples
Below, we've compiled a number of presentation cover pages that succeed in different areas. Remember: there's no single perfect format for a presentation cover page, but hopefully, you get some inspiration from this list.
Setting An Emotional Tone
The right presentation page can set an emotional tone as well as a visual one. This presentation cover page for a nonprofit conveys a mission-driven approach to protecting nature, with a well-selected, relevant image, and a call-to-action directly in the subtitle. (Photo by Andy Køgl on Unsplash )
Focusing on a Photo
You don't need to overcomplicate the format of your cover page, especially if you have a great photo to use as a full background image. A simple stock photo here provides a clean backdrop for this presentation on remote work. Just make sure your title text is legible over any background photo you decide to use. (Photo by Corinne Kutz on Unsplash )
Leading With Your Brand
Even if you're the central speaker for a presentation, it might make more sense to highlight your team or brand on your cover page, instead of including your own personal information (you can always include your own contact info at the end of your deck for follow-up questions). Context (if you're speaking at a particular event or annual meeting) can be important to highlight as well on your cover page.
There's a big difference between a cover slide you didn't put much thought into and a slide that makes good use of whitespace and leans on strong copy. Sometimes, the best way to lead an audience into your presentation is to create space for a little mystery.
If you're giving a more casual presentation or a pitch that doesn't need to follow a particular format, consider going the minimal route and opening with a simple cover page slide that asks your audience a question (one that you of course plan to answer).
Set a Purpose
Many presentations include an agenda slide directly after your cover slide, but that doesn't mean you can use your cover slide to set a clear purpose upfront. Consider using your subtitle to explain a more robust (but still simple!) description of what you'll cover.
Presentation Cover Page Templates
Instead of creating your presentation cover page from scratch, using a template can take much of the work out of the process. Check out these websites for templates that you can use for your presentation or for inspiration to create your own designs.
A tried-and-true favorite of many marketing teams, Canva offers up a wide selection of modern, drag-and-drop presentation templates with truly unique cover pages. If you're on the hunt for a cover page that looks like you hired a graphic designer to create it just for you, Canva is a good place to start your search. Canva offers both free and paid options.
Beautiful.ai
Beautiful.ai has an intuitive, highly-customizable presentation builder that allows you to import your own visual elements directly from your computer or a Dropbox folder. Like Canva, they offer a number of free and paid template options (with great cover pages). Their biggest differentiating feature is their (frankly, very cool) adaptive AI technology, which intuits how you're trying to design a slide and makes changes automatically to suit the direction of your project.
For a completely free option with cover page starter template to suit a wide range of different projects across different formats, check out EDIT. Their online tool is specifically designed to create cover pages in a simple, easy-to-use interface.
Another highly-customizable template source is Visme, which gives users the ability to select a starting template from their (expansive) library and customize elements in a simple web editor.
VectorStock ®
VectorStock® has a massive selection of PowerPoint presentation cover page templates for purchase if you're looking for something that's ready to plug and go without the need for customization (beyond adding your own name and title, of course).
First Impressions Matter
For better or worse, audiences will judge a presentation by its cover page. Because of this, it's vital that you give your cover page the care and attention that it deserves. Ultimately, a cover page isn't simply a placeholder, it's a vital component that can drum up interest for your presentation. The best part is that with the tools available online, you don't have to be an artist to create a stunning presentation cover page.
The featured image on this post was created using a Canva template.
Don't forget to share this post!
Related articles.
20 Great Examples of PowerPoint Presentation Design [+ Templates]
How to Create an Infographic in Under an Hour [+ Free Templates]
17 PowerPoint Presentation Tips to Make More Creative Slideshows [+ Templates]
The Presenter's Guide to Nailing Your Next PowerPoint
How to Easily Create a SlideShare Presentation
What is the 7x7 Rule in PowerPoint?
How to Give a Persuasive Presentation [+ Examples]
How to Create a Killer 5-Minute Presentation
11 Public Speaking Tips From the World's Best Speakers & Communication Experts [SlideShare]
Download ten free PowerPoint templates for a better presentation.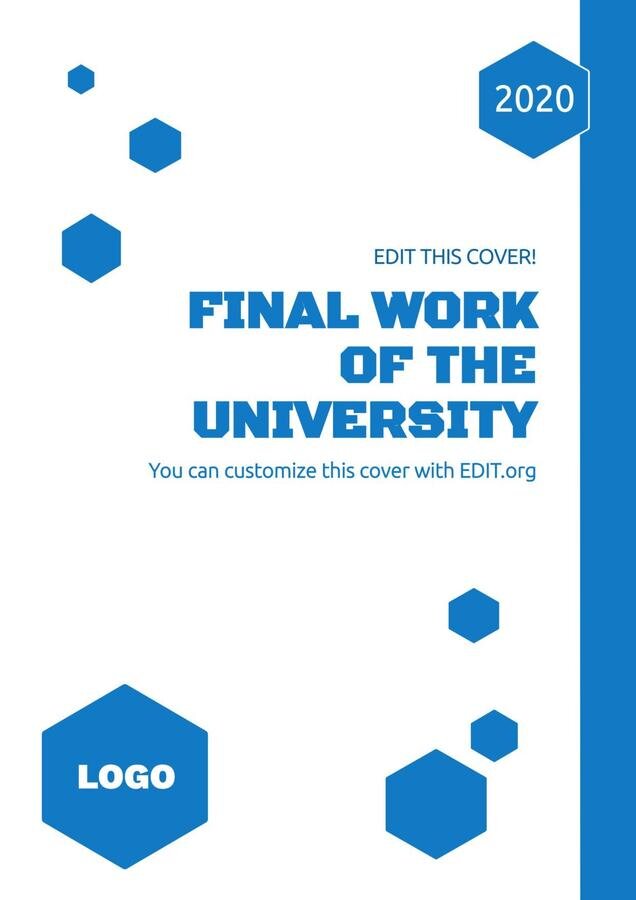 Free Cover Page templates
Create impressive cover pages for your assignments and projects online in just a click. choose from hundreds of free templates and customize them with edit.org..
Create impressive cover pages in a few minutes with EDIT.org, and give your projects and  assignments a professional and unique touch . A well-designed title page or project  front page  can positively impact your professor's opinion of your homework, which can improve your final grade!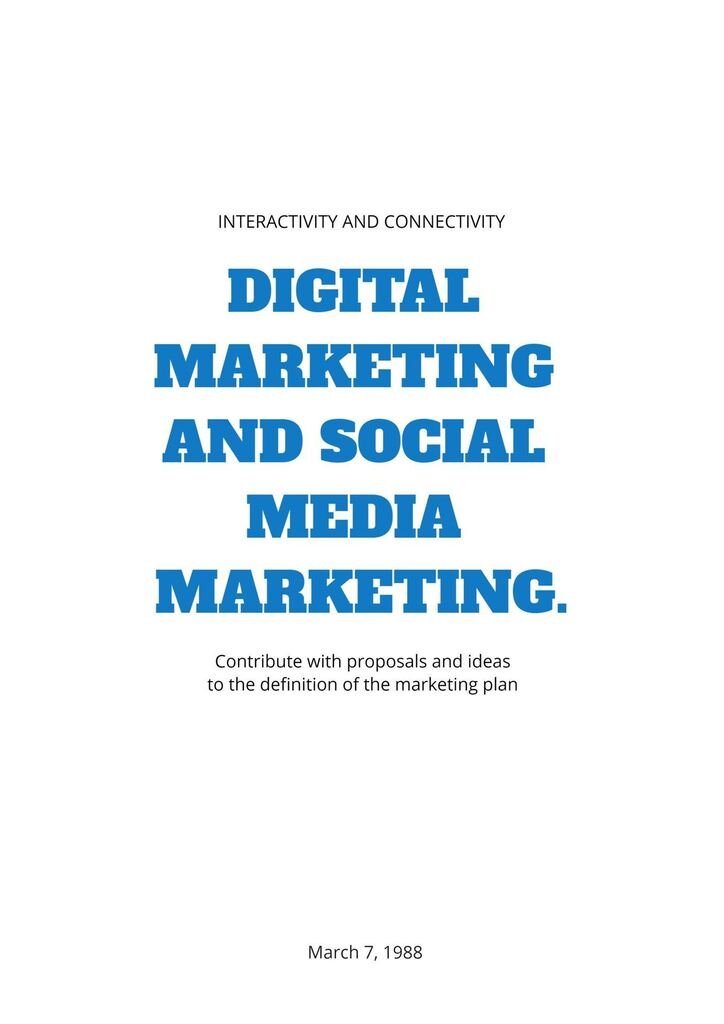 Create a personalized report cover page
After writing the whole report, dissertation, or paper, which is the hardest part, you should now create a cover page that suits the rest of the project. Part of the grade for your work depends on the first impression of the teacher who corrects it.
We know not everyone is a professional designer, and that's why EDIT.org wants to help you. Having a professional title page can give the impression you've put a great deal of time and effort into your assignment, as well as the impression you take the subject very seriously. Thanks to EDIT.org, everyone can become a professional designer. This way, you'll only have to worry about doing a great job on your assignment.
On the editor, you will also find free resume templates  and other educational and professional designs.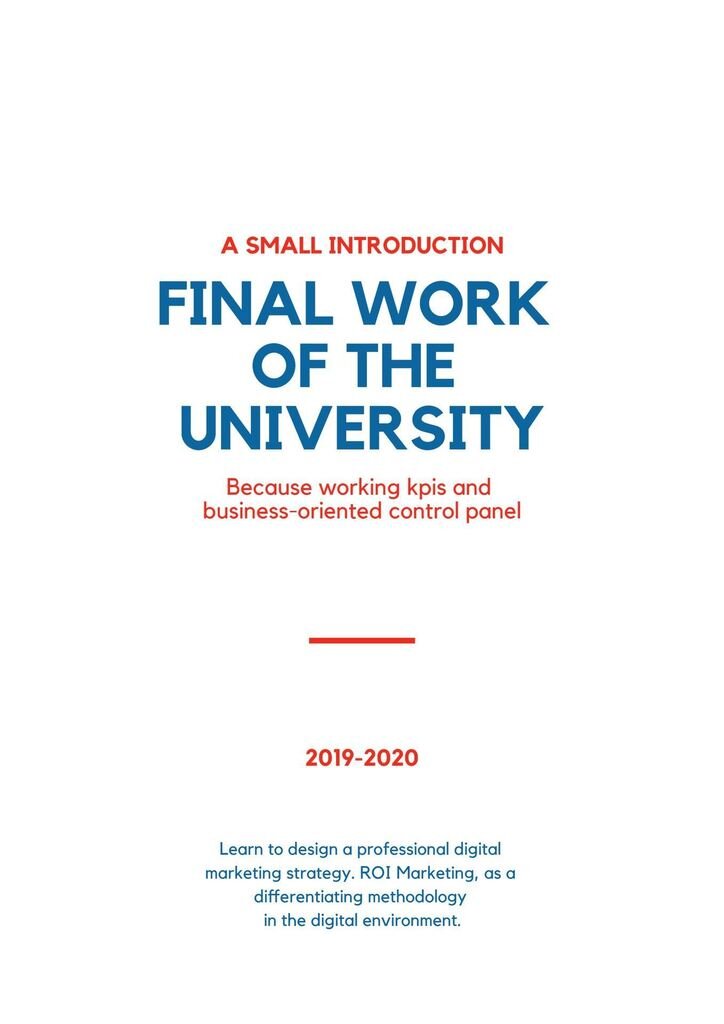 Customize an essay cover page with EDIT.org
Go to formats on the home page and choose Cover pages .
Choose the template that best suits the project.
You can add your images or change the template background color.
Add your report   information  and change the font type and colors if needed.
Save and download it . The cover page is ready to make your work shine!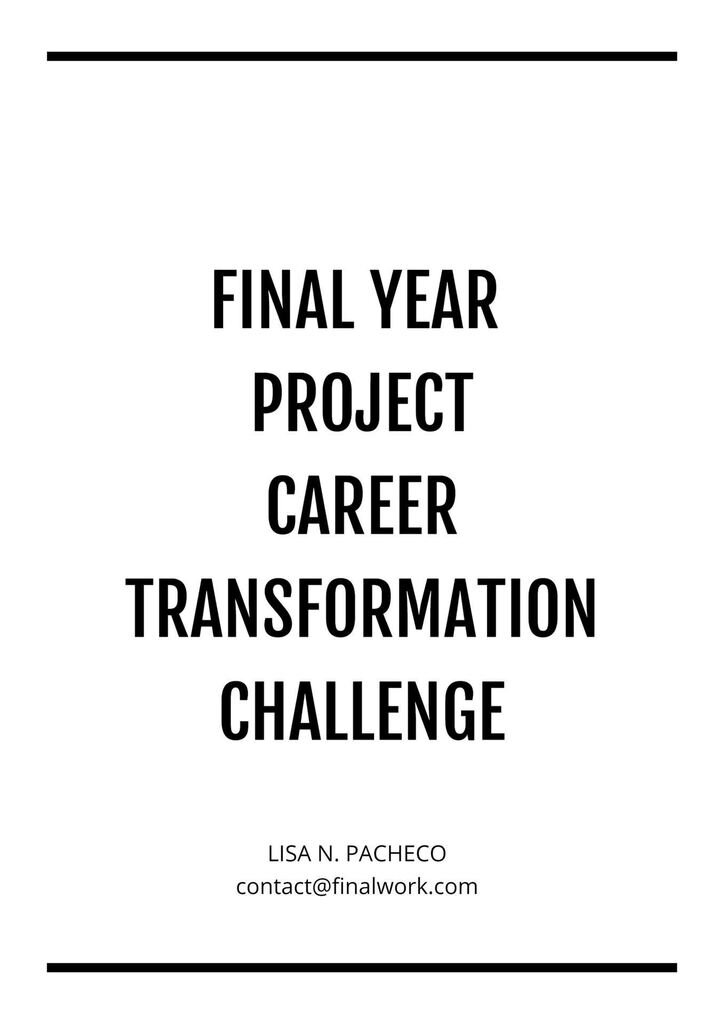 Free editable templates for title pages
As you can see, it's simple to create cover pages for schoolwork and it won't take much time. We recommend using the same colors on the cover as the ones you used for your essay titles to create a cohesive design. It's also crucial to add the name and logo of the institution for which you are doing the essay. A visually attractive project is likely to be graded very well, so taking care of the small details will make your work look professional.
On EDIT.org, you can also reuse all your designs and adapt them to different projects. Thanks to the users' internal memory, you can access and edit old templates anytime and anywhere.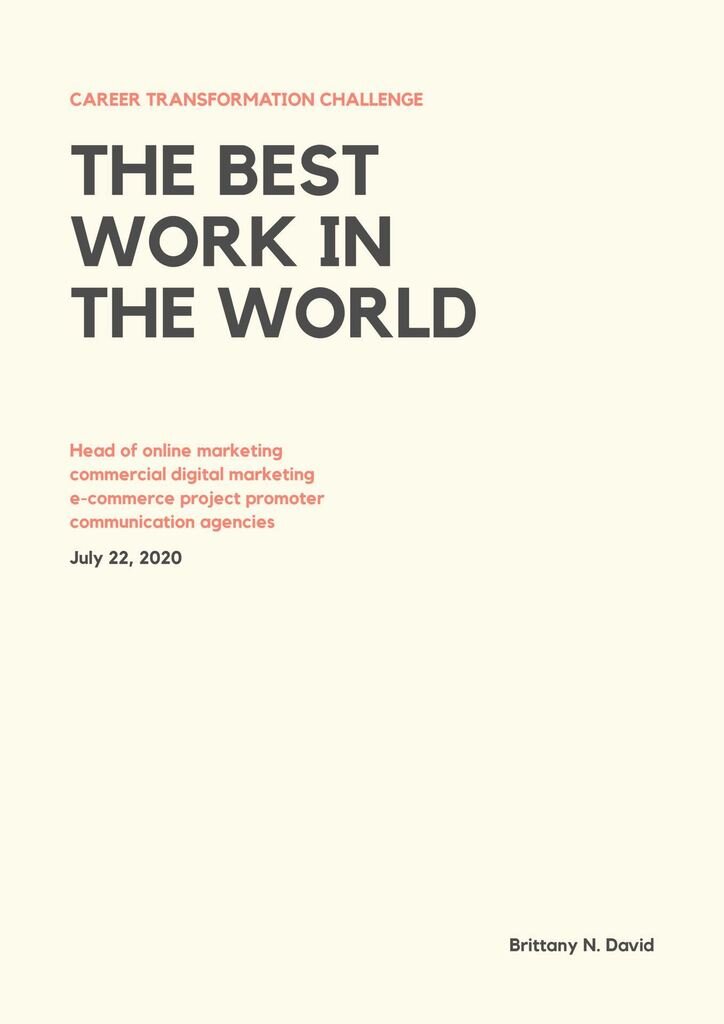 Take a look at other options we propose on the site. EDIT.org helps design flyers, business cards, and other designs useful in the workplace. The platform was created so you don't need to have previous design knowledge to achieve a spectacular cover page! Start your cover page design now.
Free templates for assignment cover page design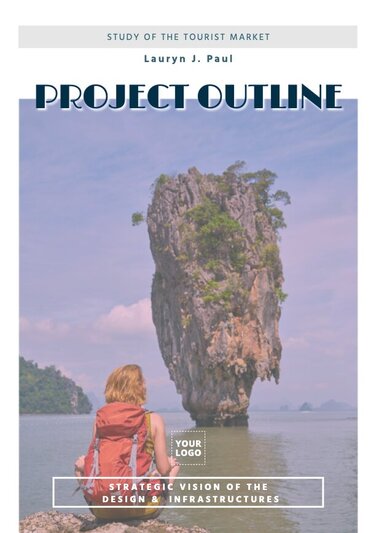 Customize free bowling alley signs and cover every need of your business. D...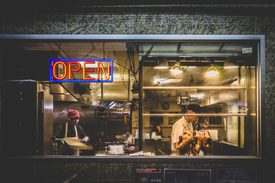 Find on EDIT.org editable signs to cover stores communication needs. Custom...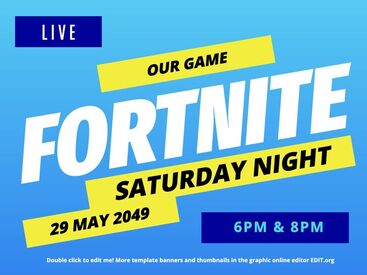 Create your Fortnite banners and thumbnails for your channel's videos and h...
Design free window cleaning flyers and business cards with the free templat...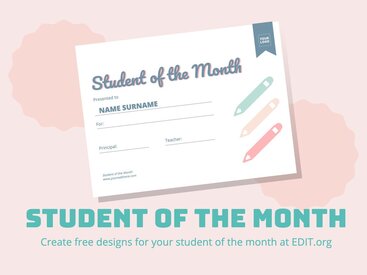 Create a free online student of the month certificate. Use these free edita...
Design Cat or Dog Resume templates in minutes. Create a Graduate in Cuddles...
Create free banners and flyers to celebrate International Dog Day by easily...
Create the best free toy catalog and flyer designs from free templates that...
Customize free editable class roster templates to check student attendance ...
Free comparative table templates for your business or company! Customize pr...
Tumblr Banners
Youtube channel art, storyboards, email signatures, album covers, comic strips, business cards, youtube thumbnails, social media, twitter headers.
Project First Page
The project first page is one of the important parts of students' projects. Project first page is the page that captures the attention of the teachers while correcting their assignment. The project first page includes the topic of the project or assignment. The project first page also includes designs, creatives, templates and other graphics and drawings that a student adds to make the project look attractive and intriguing.
Understand and digitize school operations with Teachmint and its features like the performance management for efficient school management.
A school student can include various types of designs, drawings and paintings to their project front page relevant to the particular topic in any school assignments or projects. For example, if a student is making an assignment on a Math project they include various kinds of geometrical designs and shapes like rectangle, circle, triangle or other arts like compasses, pencils, rulers, or even add arithmetic operation symbol like addition, subtraction, multiplication, etc to the project first page to make it more appealing.
Read the evaluation methodologies and outcomes. Also, read everything about the hybrid learning .
As students move out of school and get to college, their project first page also gets simpler and more minimal as then the content of the project is more looked into. As students get to college they do a lot of research and write quality content and include well researched content relevant to the particular topics, they focus on the written content and resources rather than the project first page. In college, students are expected to keep the project first page very minimal, whereas in schools, educators and teacher look into the creativity students put out on the project first page. 
Know more about LMS and how it can help in seamless school operations management.  
Digitize your school in minutes with Teachmint's integrated platform
" * " indicates required fields
Word & Excel Templates
Printable Word and Excel Templates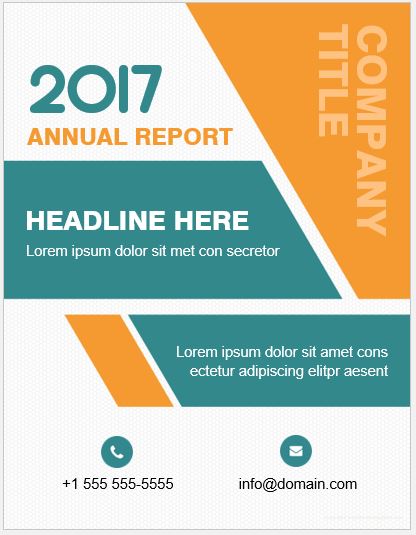 Project Front Page Design Templates
What is project front page designs.
We see enormous people working on their projects either these are the projects of their college, university or office, the people seem busy in the collection of the data and compiling it. In doing so, they forget about the front page design of their project. But, it should be kept in mind that the first glimpse of the project would be delivered to the viewer by the project front page design. It should be outstanding enough to impress the people.
Neglecting the project front page design is a mere foolishness which should be avoided as avoiding it would make your project to be dull and boring. Generate an interest in the eyes of the viewer through the creatively designed project front pages so that the reader gets a wonderful vision of the project too.
Designing of project front page:
The project front page designs which our professionals have created present a cool vision and are great enough to contain the minute details. You can mention the title of the project and some mandatory details on this fabulously and brilliantly designed project front pages. The colors used are eye friendly, adorable and captivating in appeal. The design is marvelous enough that you would be proud of your choice when you get the remarks and appreciation on your project.
Project Front Page Designs in MS Word Format:
Looking for the perfect front page designs to galvanize the viewers? If yes, then congratulations, you are ultimately at the right spot. Get your hands on the fantastic project front page designs by simply download it. Key features of the pages are
MS Word format: Fill all the mandatory details such as the title of project etc. in the Microsoft Word files.
Printable: fill out all the slots as per your project requirement and get the print instantly.
Blank sample:  Fill with your project relevant details.
Professional design: All the pages have a professional format for personal & official use.
Customizable:  All the pages are customizable completely. However, we recommend not to alter any design as it will change the look of the page. Edit only text to personalize.
Preview and Details of Templates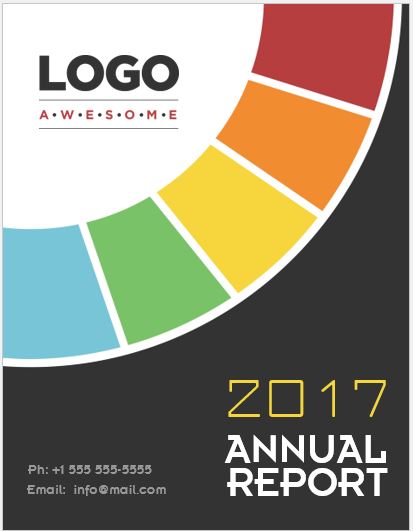 Report Cover Page
File:  Word  ( .doc ) 2003 + and  iPad  Size 33 Kb |   Download
[Personal Use Only]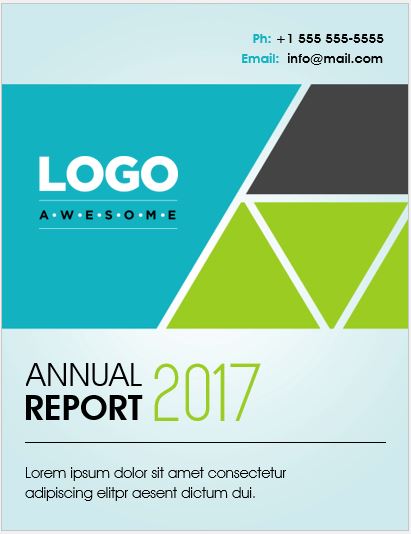 File:  Word  ( .doc ) 2003 + and  iPad  Size 45 Kb |   Download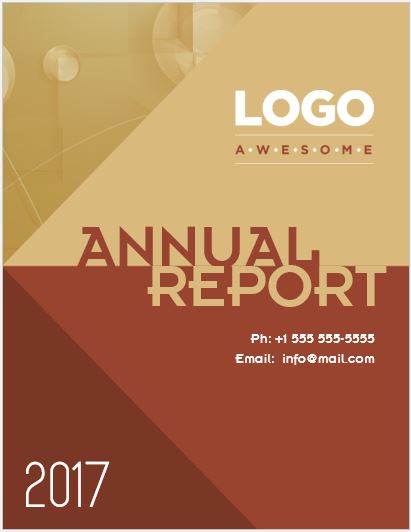 File:  Word  ( .doc ) 2003 + and  iPad  Size 102 Kb |  Uploaded soon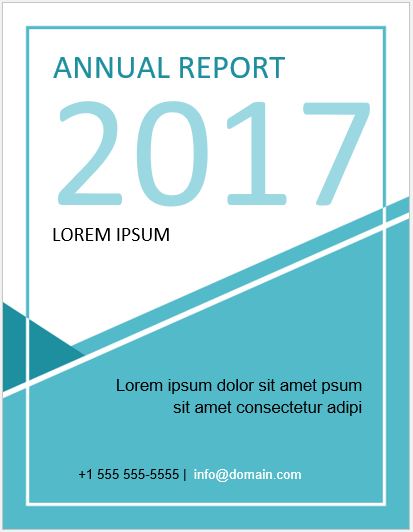 File:  Word  ( .doc ) 2003 + and  iPad  Size 98 Kb |   Download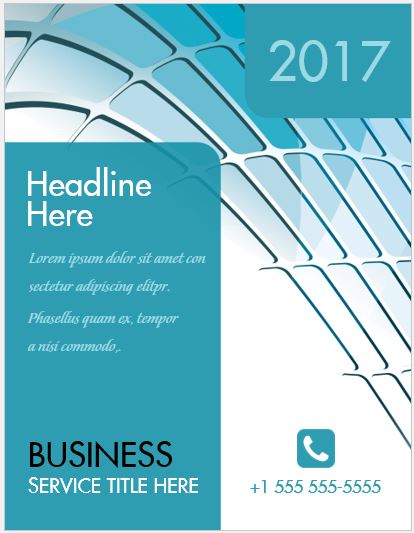 File:  Word  ( .doc ) 2003 + and  iPad  Size 87 Kb |   Download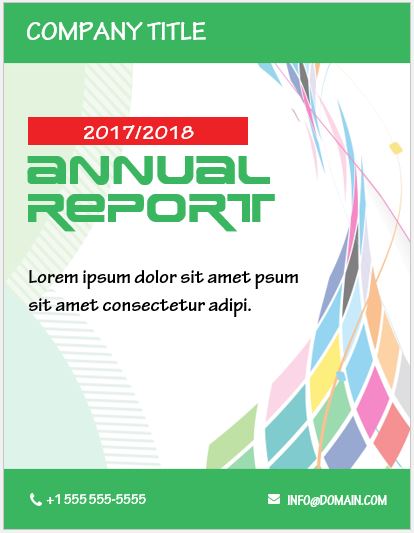 File:  Word  ( .doc ) 2003 + and  iPad  Size 76 Kb | Uploaded soon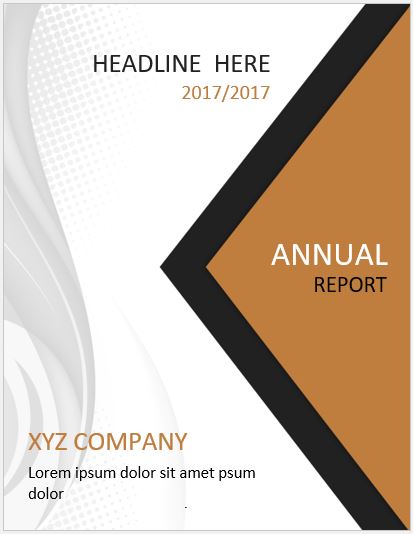 File:  Word  ( .doc ) 2003 + and  iPad  Size 231 Kb |  Download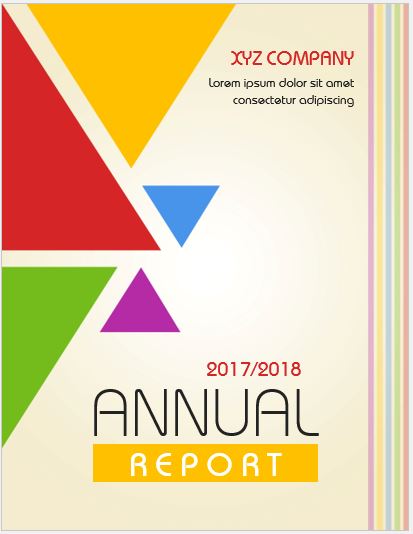 File:  Word  ( .doc ) 2003 + and  iPad  Size 133 Kb | Uploaded soon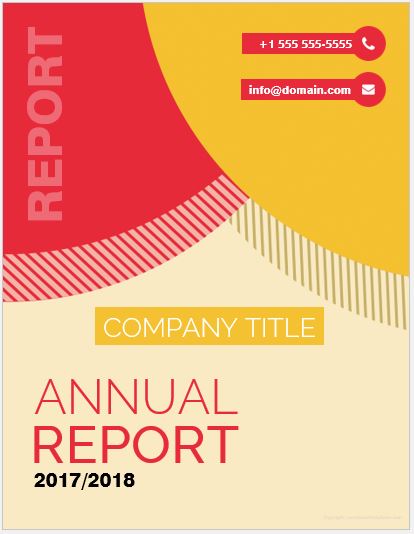 File:  Word  ( .doc ) 2003 + and  iPad  Size 39 Kb |  Download
File:  Word  ( .doc ) 2003 + and  iPad  Size 31 Kb |  Download
MS Word Cover Page Templates
Download, personalize & print, mathematics project front page designs.
Posted By: admin 26/10/2022
Your project needs a front page if you want it to make an impression on the reader. The front page is a clear sign that you have worked on the content of the project as well as its appearance.
It is the first page of the assignment of a math student who wants people to see the project file and recognize that it is a math project at a first glance. This front page describes the mathematics project the student has worked on.
Information to be shown on the front page of the project?
The main information that you are allowed to showcase on the front page of your math project includes:
The name of the institute in which the student has been enrolled
Title of the project
Name and roll number of the student
Depending on the personal choice of a student, a front page can be filled with lots of other details that are relevant to the math project.
Attributes of a great front-page design:
Know the following before you start designing a cover page for a mathematics project:
Know the purpose of the front page:
When you are clear about the objective of designing a front page for your mathematics front page, you will not do anything wrong. In general, a front page is always designed to reflect the math project that has been kept inside it. In other words, the front page always introduces the project it covers. Therefore, it should front only introductory details.
Know which design will be best:
When it comes to designing the front page of the math project, students often feel overwhelmed because they don't know what type of design will go with the project itself. Due to this confusion, they often choose the wrong design. However, if you are aware of the project that you have chosen, you can easily incorporate its reflection on the front page.
Align the content with the design:
Many students make the mistake that they add the content to the front page wherever they find space. However, this is not the right strategy. If you are working on the front page and you have known all the intricacies of the design, you will know where the content can be added and where it will look reasonable. Sometimes, taking care of margins and orientation makes the job easy.
Use the template:
Students of mathematics often struggle with designing the front page as they are not generally well-versed in the artistic aspects of the front page. For such students, different websites provide different types of front pages. Some front pages of mathematics can go with any type of project.
So, if you are not well aware of the design aspects, you can choose the generic front page of the subject of mathematics and use it as your project's first page after certain types of modifications.
The template, no doubt, is very helpful for students who want to focus on their project instead of the front page.
MS Word File 3MB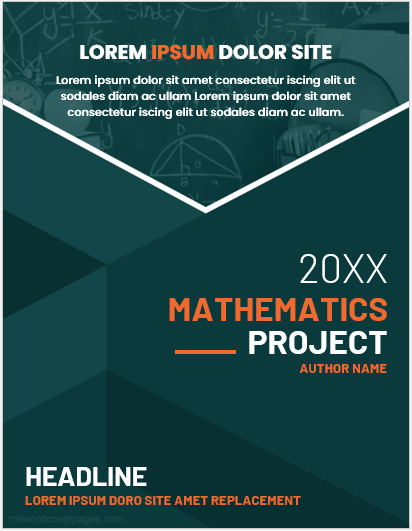 MS Word File 2MB
Mathematics Assignment Cover Pages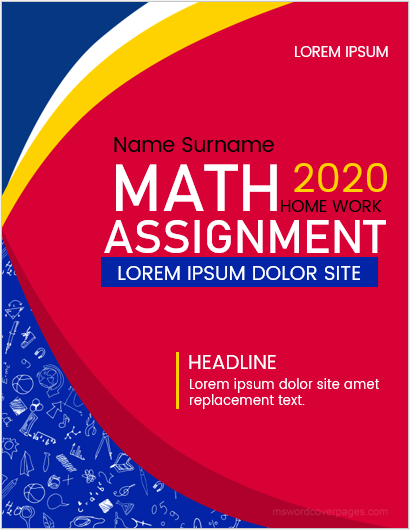 Templates of various sizes
Project Completion Report Cover Pages
Nursing Assignment Cover Pages
Political Science Project Cover Pages
Economics Project Cover Pages
Computer Homework Book Cover Pages
Construction Company Portfolio Cover Pages
Soccer Magazine Front Page Templates
Assignment Front Page Designs for School Kids
Science Magazine Cover Pages
Work Completion Report Cover Pages
Biology Project Front Page Designs
Children's Book Cover Designs
Academic Calendar Cover Pages
Football Magazine Cover Pages
School Sports Activities Magazine Cover Pages
EXPLORE Coupons Tech Help Pro Random Article About Us Quizzes Contribute Train Your Brain Game Improve Your English Popular Categories Arts and Entertainment Artwork Books Movies Computers and Electronics Computers Phone Skills Technology Hacks Health Men's Health Mental Health Women's Health Relationships Dating Love Relationship Issues Hobbies and Crafts Crafts Drawing Games Education & Communication Communication Skills Personal Development Studying Personal Care and Style Fashion Hair Care Personal Hygiene Youth Personal Care School Stuff Dating All Categories Arts and Entertainment Finance and Business Home and Garden Relationship Quizzes Cars & Other Vehicles Food and Entertaining Personal Care and Style Sports and Fitness Computers and Electronics Health Pets and Animals Travel Education & Communication Hobbies and Crafts Philosophy and Religion Work World Family Life Holidays and Traditions Relationships Youth
HELP US Support wikiHow Community Dashboard Write an Article Request a New Article More Ideas...
EDIT Edit this Article
PRO Courses New Tech Help Pro New Expert Videos About wikiHow Pro Coupons Quizzes Upgrade Sign In
Browse Articles
Quizzes New
Train Your Brain New
Improve Your English New
Support wikiHow
About wikiHow
Easy Ways to Help
Approve Questions
Fix Spelling
More Things to Try...
H&M Coupons
Hotwire Promo Codes
StubHub Discount Codes
Ashley Furniture Coupons
Blue Nile Promo Codes
NordVPN Coupons
Samsung Promo Codes
Chewy Promo Codes
Ulta Coupons
Vistaprint Promo Codes
Shutterfly Promo Codes
DoorDash Promo Codes
Office Depot Coupons
adidas Promo Codes
Home Depot Coupons
DSW Coupons
Bed Bath and Beyond Coupons
Lowe's Coupons
Surfshark Coupons
Nordstrom Coupons
Walmart Promo Codes
Dick's Sporting Goods Coupons
Fanatics Coupons
Edible Arrangements Coupons
eBay Coupons
Log in / Sign up
Finance and Business
Business Skills
Project Management
How to Do a Project
Last Updated: December 23, 2022 References
This article was co-authored by Emily Listmann, MA . Emily Listmann is a private tutor in San Carlos, California. She has worked as a Social Studies Teacher, Curriculum Coordinator, and an SAT Prep Teacher. She received her MA in Education from the Stanford Graduate School of Education in 2014. This article has been viewed 143,189 times.
Get started on a project by mind mapping, discussing things in a group, and plotting out your research. Make a project outline, use reliable and up to date sources, and draft a thesis statement. Start writing early and add flair to your project to ensure it stands out.
Organizing Ideas
For instance, if your goal is to "provide a comprehensive account of the history of the fur trade in North America", subtopics and tangents could include "relations with Natives", "history of European fashion", and "the cultural significance of fur".
For instance, if Point A is starting a project about electric cars with limited knowledge on the topic, and Point B is completing a PowerPoint presentation about them, you can fill the gap by conducting research (online and in a library), outlining the history, technology, and possible future of electric cars, and procuring pictures and news articles about them.
Conducting Research
Keep track of your schedule with a smartphone app such as Schedule Planner, a free iPhone app that organizes your tasks and deadlines.
Producing Project Materials
Add an auditory component like a taped interview or recorded radio broadcast to liven up the project.
Add visual aids like charts, pictures, and maps to enhance the project.
Add a tactile part to your project, like a short video.
4 Review the project rubric to make sure you've hit your requirements. Double check the rubric provided to you by your teacher and do a self-assessment of your project. Did you meet all the requirements you needed or are some areas still lacking? Make any adjustments or additions to your project if you need to.
Expert Q&A
You Might Also Like
↑ http://www.inc.com/john-boitnott/10-longtime-brainstorming-techniques-that-still-work.html
↑ https://personalexcellence.co/blog/brainstorming-techniques/
↑ https://www.topuniversities.com/blog/how-do-research-project-6-steps
↑ https://www.library.cornell.edu/research/introduction#1Choosinganddevelopingaresearchtopic-2Fi
↑ http://www.umassd.edu/dss/resources/facultystaff/howtoteachandaccommodate/howtoaccommodatedifferentlearningstyles/
About This Article
To do a project, start by brainstorming ideas for your project and discussing things with anyone else you'll be working with. Then, plan out any research you need to do for your project, and establish a project timeline with daily, weekly, or monthly targets that you want to hit. Once you've done all the planning, start conducting research for your project, using reliable and up-to-date sources. For more tips from our Education co-author, like how to produce project materials, scroll down! Did this summary help you? Yes No
Reader Success Stories
Apr 18, 2017
Did this article help you?
Dec 19, 2017
Nov 25, 2017
Malvikha Mals
Feb 9, 2017
Jul 15, 2016
Featured Articles
Trending Articles
Watch Articles
Terms of Use
Privacy Policy
Do Not Sell or Share My Info
Not Selling Info
Don't miss out! Sign up for
wikiHow's newsletter
📚 LAST CHANCE TO REGISTER FOR THE JOB GUARANTEED 8-WEEK Product Design Career Preparation course! Sign up now!
148 inspirational designs, illustrations, and graphic elements from the world's best designers. Want more inspiration? Browse our search results ...
ASSIGNMENT FIRST PAGE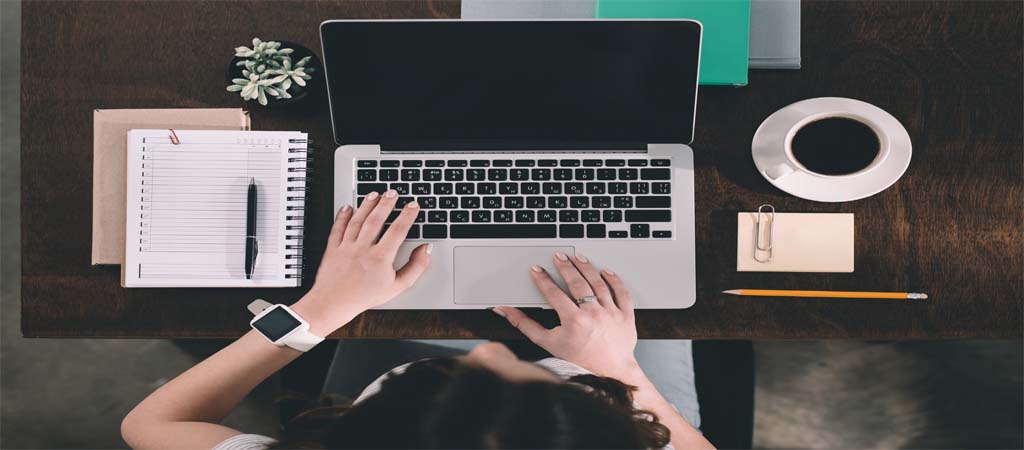 HOW TO WRITE AN ASSIGNMENT FIRST PAGE
People often do not put as much effort into creating the front page of their assignment as they do in creating the rest of the project. However, it is essential to understand that a good-looking front page can grab the readers' and instructors' attention while motivating them to give you a better grade. How to write an assignment first page is a question that is not asked as frequently as it should be. One must follow the proper format and presentation techniques while making the title page. Your teachers can give instructions, or you can follow general formats.
How to write an assignment first page revolves around a few techniques that, if followed, can make your assignment not only stand out but get a desirable grade as well.
How to write an assignment first page? Well, different types of assignments will have different cover pages following various unique formats.
Here are a few samples;
Title Page of a Standard Assignment
This is the format that is usually followed in a standard assignment in case your instructor has not provided you the details to follow while making a cover page.
The title page of an assignment contains very general information about the student, name of the instructor, student's number, name of the course that the assignment is of, date of submission, due date, and the name of the assignment.
There could be additional details to add on the cover page of your assignment, so do check with your instructor before commencing.
Title Page of a Research Paper
Many students tend to take help from online  assignment expert  services as they do not entirely understand the answer to the question of how to write an assignment first page. A research paper is written to mention the researcher's opinions on a topic, his/her findings to support those opinions, and usually a solution to a problem faced by the generalized population.
Regardless of the intention of the research paper, it's cover page must contain the researcher's name, research topic, the full name of the instructor or anyone who supervised you, and the student's general details of the college.
It should be noted that if it is a group assignment, make sure to add the names of all the group members. For reference purposes, you can make use of AMA citation generators or MLA generator depending on the referencing and indentation style you have chosen.
Title Page of a Lab Report
Lab reports are often prepared to record the students' findings, details of the experiments, and the conclusion that they have arrived at. Making the front page of a lab report is an easy task and can be done on any typing software.
The cover page needs to have the name of the department, a heading mentioning your topic, student details such as semester year, details of your instructor, lab details, and the names of the members who have participated in the experiments with you.
Title Page of a Book Cover
A good front page of a book contains the name of the writer, the title of the book, and an interesting picture related to the story of the book. You can also add a punchline describing what the book is about.
Title Page of a Case Study
What is a case study? It is an in-depth analysis of a particular situation that can be political, economic, and so on. It can also be based on a specific topic. Regardless, the front page must have the name of the group members, name of the institute, and the title or the topic.
Title Page of an Article Review
This a task in which students are expected to provide a complete and precise summary of someone else's article. Depending on your teacher's instructions, the cover page can be merged with the page from where the review starts, or it can be kept separately from the assignment.
However, the right cover page of an article must contain the topic, contact information of the student along with the name of the university or college they go to.
HOW TO WRITE A BIBLIOGRAPHY FOR AN ASSIGNMENT?
Some of you might have heard the term 'bibliography' for the first time, so let's first understand what it is. The Bibliography contains the list of the names of the books, authors, and scholars whose material you have used as references and to back up facts in your essays or articles.
Now we need to understand the three fundamental categories of Bibliography;
In this type of Bibliography, a specific order needs to be followed as you need to mention the name of the author, subject, and date. Anyone who uses this type of Bibliography needs to properly give details about the sources used in his/her articles as well as a full overview of their own opinions.
This type of Bibliography is further divided into three categories, namely; textual, historical, and descriptive.
Textual Bibliography  compares the writings of the assignment to the original work of the author.
Historical Bibliography  gives a detailed overview of the history and the background of what you wrote.
Descriptive Bibliography  describes the books you have used as references in your assignment.
If someone has understood these three sub-categories, then a well-written bibliography by that person will find its way into his/her assignment.
In this type, the student is supposed to mention all the sources used for references in alphabetical order. To follow this kind of Bibliography, you also need to provide notes and detailed information on all the sources along with all the additional comments on the causes.
After deciding on the type of Bibliography you will use in your assignment, it is time just simply to give you the format of these types.
Enumerative Bibliography:
Format – the title of the book, surname of the author followed by the name, Location: Publisher, and year.
Format – the name of the author followed by the surname, year it was published in, title of the book, volume (if any), and the page number from which the information is extracted.
Any well-written assignment always contains perfect citations and a good bibliography. The answer to the question 'how to write a bibliography for an assignment lies in understanding the types and formats of Bibliography as well as all the information shared above.
Thus, you can easily write a bibliography that stands out. There won't be any need to use the APA format generator and citation machine AMA that are available on the internet.
INTRODUCTION HOW TO WRITE AN ASSIGNMENT FIRST PAGE?
Students often make assignments online merely because they do not understand how to write an introduction for an assignment .  A good introduction is necessary as it decides whether the readers will go on to read the whole essay or stop in the beginning.
It is a great tool to grab the attention of the readers and your teachers. Moreover, assignments that lack strong introductions are often graded lowly.
A well-written introduction must have a strong thesis statement that precisely describes the main idea of your essay. Secondly, it must have supporting details and sentences formed in a manner that makes the readers a bit curious.
Make catchy and humorous statements to develop the interest of the readers. Ask questions, mention exciting events briefly, start with a catchphrase, and create suspense among the readers, so they are encouraged to move forward.
FINAL WORDS
We started by discussing the essential details of the front page of various forms of assignments and then moved onto explaining how to write a useful bibliography. We were able to cover all the vital information about not only the types of Bibliography but their exact formats as well.
Hopefully, you were able to understand how to write a strong introduction as well because if your assignment doesn't start well, the readers would only read for the sake of reading and would not find your essay entertaining.
2 thoughts on " ASSIGNMENT FIRST PAGE "
This is nice indeed
Nice post. I was checking constantly this blog and I'm impressed! Very helpful info specifically the last part 🙂 I care for such info much. I was seeking this certain information for a long time. Thank you and good luck.
Leave a Reply Cancel reply
Your email address will not be published.
Save my name, email, and website in this browser for the next time I comment.
United Kingdom

  +44 745 900 2832

  +61 435 666 870
United states.

  +1 631 310 2967

First Page of a Book: 4 Page-Turning Tips to Start Your Story
by Monica M. Clark | 124 comments
I've changed the first page of my novel a lot . I can't even tell you how many times. It happened because as I was writing, I followed a lot of writing blogs, attended a lot of author talks, and browsed a lot of guides that had a lot to say about how to write the first page of a book.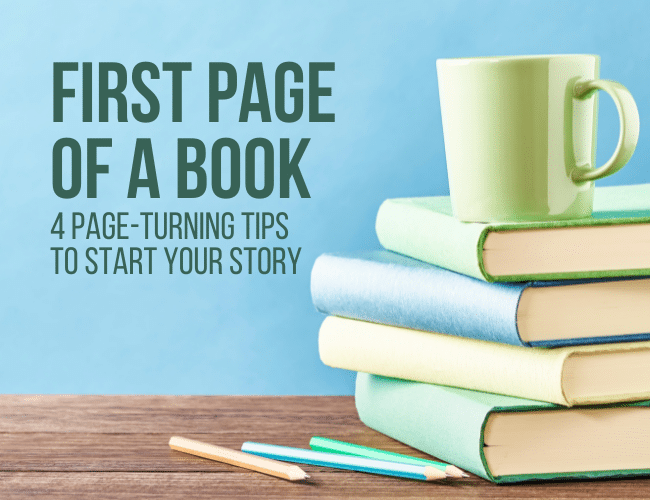 The thinking is that readers thumbing through books in the bookstore and agents alike make snap decisions based on those initial words.
And while it's essential that the entire book is great, the reality is that the first page of your book sets the tone and expectation for the quality of writing for the rest of the book.
You need to make it good! Something that can uphold the excitement of your book idea and that would impress a publishing company.
4 Tips to Write the Perfect First Page
Below are some of the rules I've discovered for crafting the perfect first page of a book.
First, though, if you want to learn more about plot and how to structure your story, check out my new book, The Write Structure . It helps writers like you make their plot better and write bestselling, award winning books readers love. Click to get the book .
1. Skip the Prologue
Your first page should probably actually begin your story rather than consist of a prologue.
I admit a prologue is tempting. It allows us to start the book with our favorite part of the story or to tell the reader our character's back story rather than bother with interweaving it into the text.
Unfortunately, almost everything I've read says agents hate prologues. in most cases, prologues suggest laziness or weakness in the writer—or confusion on the best place to start the beautiful book.
I used to have a prologue to my novel that I thought was good; however, at some point I realized the agents were right, it was really lazy. I was trying to tell the reader my character's motivation instead of letting her figure it out herself. I deleted it.
That all said, I do enjoy reading prologues, and there are books that work better with a prologue than without one.
So my advice is this: if you are a new author considering the use of a prologue, seriously think about why you chose to include it. Does it add to the story or is it just enabling you to do less work?
Another question to ask yourself is: is the prologue really the best place to start the book, or is it trying to explain things instead of let the reader dive into the story?
In her book The Writer's Guide to Beginnings , literary agent and author Paula Munier suggest that writers turn to page fifty in their books and that's probably the best place to start the book. If you jump to page fifty in your book, is this a more exciting place to start instead of your prologue?
2. Create Tension
On the first page. A professional book doesn't make a reader wait a long time before getting to the tension. A character should be placed in a situation rattled with tension from the first page of a book.
Writer Unboxed has this thing called " Flog a Pro " where they invite people to read first pages of books written by famous authors and then comment on whether they were moved to continue. Many times people say they were not. Reasons include too much detail about the setting or not interested in the characters, but usually the reason was simple—no tension.
In my opinion, this exercise isn't completely fair because established authors don't need to hook you on the first page—their fans already know what they are getting. However, new authors like me don't have that luxury.
When writing my book, I took another look at my own first page. The only question I left the reader asking was whether two sisters would take a walk in the cold or go back inside. Sigh. That subject matter didn't even move me. I changed it.
3. Reveal the Core of Your Character (and Your Book)
In terms of revealing the core of your character , this applies to the first page as well as every time you introduce someone new. When the reader meets a character for the first time, it must be in a context that somehow reflects a vital aspect of his or her identity.
Is he overly ambitious? Then we probably meet him at work or ditching someone for work. Is she head of household or a protector? They we probably see her in the midst of providing. Is he a rebel? Then the first thing we see him doing is probably some crazy stunt he pulled.
Why? Because you never have a second chance to make a first impression. And the average reader makes up their mind in seconds.
Along those lines, the first page should also on some level raise, point to, or set up the overall question your novel is answering.
This is partly because (hopefully) the last page will speak to the answer to that question. It also sets up expectations for the book structure formula and story type—even if the reader doesn't know that they're acquiring those expectations.
These rules were by far the hardest, but I appreciated them the most because they gave me some direction on how to start. I ended up writing an entire new scene completely, but it felt more deliberate and purposeful than what I had before.
Instead of just getting words on the page, I felt like I was beginning a story.
4. Ground Your Reader
This is a tip often given, but it's worth sharing again. The reader should have a solid idea about the setting right away. Where are the characters? What's the time period? Which season are we in?
Your audience should never struggle with these basic questions, which means you'll have to provide the answers pretty quickly—like on page one.
Off to a Strong Start
The perfect first page will draw your readers in from the very start and compel them to read on. This is your chance to hook your readers and get them excited for your book, so take the time to get it right. It's not easy to nail, but it's so worth it.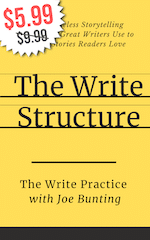 Get The Write Structure – $9.99 $5.99 »
What do you think makes the first page of a book stand out? Let us know in the comments .
The first page of a novel really isn't that long—probably no more than three hundred words.
For the next fifteen minutes , take a stab at writing page one of a novel using one or more of these rules. Share your writing in the practice box below and don't forget to leave feedback for your fellow writers!
Enter your practice here:
View Practice (4 practices)
Monica M. Clark
Monica is a lawyer trying to knock out her first novel. She lives in D.C. but is still a New Yorker. You can follow her on her blog or on Twitter (@monicamclark).
Join over 450,000 readers who are saying YES to practice. You'll also get a free copy of our eBook 14 Prompts :
Instagram Facebook Twitter Pinterest
Are You Ready to Become a Writer?
Enter your email to get our free 10-step guide to becoming a writer.
You've got it! Just us where to send your guide.
You've got it just us where to send your book..
Enter your first name and email to get our free book, 14 Prompts.
Unsupported browser
This site was designed for modern browsers and tested with Internet Explorer version 10 and later.
It may not look or work correctly on your browser.
How to Make a Great PowerPoint Title Cover Slide Quickly (+ Video)
The PowerPoint title slide sets the stage for all of your subsequent slides. We've all sat through too many boring presentations. They're not created equally, and well-designed presentations make an impression.    
Invest the additional time to add design polish to your presentation. Half the battle is building excitement. Build a bold PowerPoint title slide that shows your audience that you're excited to share.        
But how can you build a presentation that's sure to make an impact on your audience? There are repeatable slide designs that you can use to set the stage for your presentation. In this tutorial, I'll show you just how easy it is to build a PowerPoint title page.
Before we take a closer look at PowerPoint cover slides, l want to make you aware of another great resource. We've got a helpful complement to this tutorial. Download our FREE eBook:  The Complete Guide to Making Great Presentations . Grab it now before you read on.
How to Quickly Make Great PowerPoint Presentation Title Cover Slides (Video)
If you're making a PowerPoint title slide for your presentation, you need it to look good. Learn how to make a visually appealing PowerPoint title page quickly in the video below:
The Five PowerPoint Cover Slides to Build
There's no limit to the directions that you can take your PowerPoint title slide. But it's hard to disagree that the first slide is going to set the stage for the rest of your presentation.
So, it's essential that your presentation gets off to a strong start. But what direction should you go so that you grab the audience's attention early and hold it until the end?
In this tutorial, you'll learn to build five types of PowerPoint title slides. Here are the categories that I tend to think about when designing my own title slides:
The Logo Slide . Focus on the branding and brand image of your group by starting off by putting your logo and tagline front and center.
The Big Question Slide . Most presentations are designed to inform. But it's also fun to flip the script and ask a question of your audience. It kick starts the conversation.
The Introductory Slide . This slide focuses on showcasing your credentials and background to establish authority.
The Roadmap Slide . Chart the course for your presentation ahead by giving a sneak preview of the outline.
The Team Slide . Does your presentation focus on a group's effort? It's a great idea to start your presentation by showcasing all of the minds behind the project. 
In this tutorial, we're going to build an example of each of these PowerPoint cover slides. We'll use pre-built templates to create impactful slide designs rapidly. Let's dive in!
How to Use Templates for PowerPoint Title Slides
After giving many presentations, I truly believe that content is king. You should focus on the message and the meat of your presentation. PowerPoint title page slides can be simple, but you should still invest the time to create a great opener.
The best way to get a head start while building a presentation is to use ga-analytics#sendElementsClickEvent">pre-built templates from Envato Elements. Elements has a massive library of PowerPoint presentation designs you can use. Each template has starter slides that you can just drop your own content into. The PowerPoint cover slides we feature are the fastest way to design.
The best part of Elements? It's an all-you-can-download creative buffet. With a single subscription, you've got access to all that Elements offers. It includes over 1,000 PowerPoint designs plus more than 600,000 total creative assets. That includes stock photos, graphics, audio, and so much more.
In this tutorial, we're going to use an impressive template called the  ga-analytics#sendElementsClickEvent">BePro PowerPoint Business template.   This is one of the top PowerPoint templates that's included for Elements subscribers. It's got a litany of designs that you can use to create the perfect PowerPoint title page. It also includes multiple color schemes to make it easy to re-use.
Elements has over 1,000 PowerPoint templates, and we'll help by showing you the best. Try out this collection of  ga-analytics#sendElementsClickEvent">popular professional PPT templates on Elements .
While Envato Elements is an all-you-can-download model for templates, it's not the only choice. GraphicRiver is a pay-as-you-go ga-analytics#sendMarketClickEvent">archive of PowerPoint presentation templates . Check out some of the ga-analytics#sendMarketClickEvent">new PowerPoint presentation templates on GraphicRiver  and the  ga-analytics#sendMarketClickEvent">trending bestsellers on GraphicRiver .
The Logo Slide
The Logo Slide focuses on your brand image and showcasing the logo of your company. It's ideal to use a logo slide to show your branding on the PowerPoint title page.
A good starting point for this slide is slide design three that's built into the BePro template. It's perfect for just adding a logo and background image. In the example below, I dropped in the logo on the slide. I also took the same logo and faded it into the background image placeholder.
Make sure too that your version of the logo slide stays with the branding message. Adjust the colors of shapes and text to match the overall color scheme of your business. 
Building a logo slide as your title slide doesn't have to be complicated. A well-made logo slide shows your branding quickly. An alternate option for this slide is slide design 4, a simple slide with a dark color scheme. Just add your logo to that slide to create contrast.
The Big Question Slide
Your audience may be expecting you to impart knowledge on them. But you can flip the script by asking a question up front.
The "Big Question Slide" doesn't take much time to design. It helps you free up time that you can spend thinking about the rest of your content.
When you're writing a presentation, there should always be a goal or big idea. In the example below, I used the minimalist slide design 4 to ask a question of the audience. Over the course of the presentation, I'll answer this question for the audience.
If you aren't  answering a question or sharing an idea, it might be time to re-think the content. 
The Introductory Slide
There's nothing wrong with getting a bit personal in your presentation. Set the stage by building your authority and expertise, and the audience will trust and follow you through the presentation.
BePro has many slide designs that work well for this, but I opted for slide 25. It's a clean and straightforward slide design. It's easy to add points that explain your expertise to the audience. 
As you can see above, I also added a stock photo as the background image. Envato Elements features ga-analytics#sendElementsClickEvent">more than 100,000 stock images as part of the subscription. They're ideal for sourcing a stock image for your presentation. 
In my example slide, I grabbed a great photo and faded it into the background. It's a great reminder that Elements is a total solution for building presentations—not just for the PowerPoint templates.
The Roadmap Slide
The roadmap style slide is used to tell the story of where your presentation is headed. I've sat through many presentations that seemed to wander through the agenda and would've benefitted from a roadmap slide. 
When you build a roadmap, you show the audience the direction that you'll take them on over the course of the presentation. 
Slide design 41 might take a bit of customization, but I do think that it's the perfect choice for showcasing your roadmap for the presentation. Just update each of the four placeholder boxes with a key section of your presentation to architect the roadmap of your big speech.
The Team Slide
This type of slide is the perfect intro to showcasing a project that was a total team effort. If you're going to spend your presentation sharing how you built a big app, product, or project, it's only right that you share the credit with your team. 
Slide 22  in BePro is the perfect choice to build a team slide of your own. It's tailor-made to drop in images and descriptions of your team members and see it come to life. 
In my example below, I put a vital member of the project team in each of the image placeholders. Giving a brief background or description of their contribution to the project is a great way to set the stage. 
I think the Team Slide approach is perfect when multiple speakers are involved. Some of my favorite presentations are when several different presenters will each take a part of the presentation. If this is the style of your presentation, consider kicking off with a team slide that introduces everyone's role and contributions.
5 Quick PowerPoint Title Cover Slide Design Tips for 2021
We've looked at how to make a great PowerPoint cover slide. Soon, you can begin building amazing slides on your own. But first, check out five quick design tips that are sure to help you out:
Bold style is essential on your PowerPoint cover page. Remember, you've got one goal: capturing audience attention . Sharp, eye-catching design does exactly that.
Premium templates built by creatives provide unmatched designs. They even help inspire you to do your very best work. And they're incredibly easy to customize, making you look like a PPT expert.
2. Create Your Own Layouts
PPT decks are really frameworks for your message. Inside the app, you've got the flexibility to customize every slide layout. That's never more important than on the first page of PPT presentations.
By adjusting layouts, you can show exactly what you want, where you want. It's the best way to create a memorable and unique PowerPoint cover page.
Learn how to customize PPT layouts with our quick tutorial:
3. Embrace Minimalism
Minimalism. It's a popular design aesthetic, and for good reason. It adds style without being overpowering or distracting. That's perfect for a PowerPoint cover page.
Try to build a cover showing only the essentials. These could be things like an image, the presentation title, a date, and your name. Be careful to avoid adding clutter: it's a quick way to lose your audience.
4. Add Kinetic Typography
You might not think of animated text. But it's actually a great way to grab attention and lock in audience focus. Thanks to PowerPoint, you can add these animations (called kinetic typography) easily.
Kinetic typography brings subtle, stylish text animation to any slide. It's ideal for the first page of PPT presentation layouts in need of a bit more energy.
Learn how to use kinetic typography in just 60 seconds here:
5. Be Specific
First impressions are key, and you'll make one with your PowerPoint cover page. So why use generic layouts if you can find something specifically suited to your needs?
This might mean choosing a premium template built for your industry. Or, you might add your brand's colors, logos, and more. Either way, being specific and tailoring your cover slide to your needs is sure to impress.
5 Top PowerPoint Title Cover Slide Templates (For 2021 Presentations)
Premium templates from Envato Elements include stunning PowerPoint cover page designs. Let's check out five of the very best:
1. ga-analytics#sendElementsClickEvent">VERA PowerPoint Template
Bold colors abound in this visually stunning PPT deck. With 55 unique slides, you're sure to find the perfect PowerPoint cover page. Also, inside is a custom icon set that's easy to work with. This one is perfect for almost any project.
2. ga-analytics#sendElementsClickEvent">STYLE - Multipurpose PowerPoint Template V50
Style: it's in the name of this template, and for good reason . This is a perfect example of a sleek, minimalist PowerPoint cover page. Customize it in seconds, and with 4,000 slides to choose from, your options are almost unlimited.
3. ga-analytics#sendElementsClickEvent">IPSUM - PowerPoint
IPSUM offers a key part of a successful PowerPoint cover page. That's creative flexibility. Over 50 layouts are built into the pack. You'll also see custom infographics, icons, and more. Each slide element is completely editable.
4. ga-analytics#sendElementsClickEvent">Livy PowerPoint
Searching for a timeless, retro-inspired PPT cover page? Livy has you covered. With 50 slides and resizable graphics, it's easy to adapt to your project needs. The included gallery slide makes for a perfect mosaic cover layout.
5. ga-analytics#sendElementsClickEvent">Conference PowerPoint Presentation Template
Last but not least is Conference, a modern PowerPoint cover page deck. Choose between multiple color themes and quickly add in your content. Plus, slides are pre-animated, saving you precious time. Each slide is in full HD, helping them look great on large screens.
More Top PowerPoint Templates
PowerPoint templates give you a tremendous advantage when creating a presentation. You've already seen options for PowerPoint cover pages in this tutorial, but these just scratch the surface.
Check out more of the top templates below. Many of these templates give you even more options to use as the first page of PPT presentations.
Keep Learning
PowerPoint is a fantastic app because it's easy to learn but has so many features that you can use to build beautiful slides. These five title slide designs and the template we used to build them are a great example of how easy it can be.
Still want to learn more about PowerPoint? One of the best resources for learning the app is our article,  Ultimate Guide to the Best PPT . That guide and the tutorials below will help you build competence and present confidently.
Make Great Presentations ( Free PDF eBook Download )
We also have the perfect complement to this PowerPoint tutorial, which will walk you through the complete presentation process. Learn how to write your presentation, design it like a pro, and prepare it to present powerfully.
Download our new eBook: The Complete Guide to Making Great Presentations . It's available for free with a subscription to the Tuts+ Business Newsletter.
Start Using PowerPoint Cover Pages Today
In this tutorial, you saw some of the best options for ga-analytics#sendElementsClickEvent">PowerPoint cover pages inside of premium templates. These files set the tone with the help of the first page of PPT presentations, presented perfectly. Choose one of these templates and get started now.
How do you grab and hold the audience's attention? If you've got ideas on how to write more compelling copy for title slides, make sure to use the comments section below to share a tip with other Tuts+ readers.
Editorial Note: This tutorial was originally published in August of 2019.  It's been revised to make it current, accurate, and up to date by our staff—with special help from Andrew Childress .
Customize printing of a legend or title
Sometimes the items in a print preview are what you want, but if not, you can customize them. You can even remove the project title or legend. For more about creating headers, footers, or legends, see Add a header, footer, or legend when printing .
Here's how you can change which items, like a project title or legend, are included when you print a Gantt chart or Diagram view.
In the Gantt chart view, click Gantt Chart Tools Format > Format > Bar Styles .
To include a bar name in the printed legend, delete the asterisk in front of the name. And if you don't want to print a bar name, just add an asterisk in front the bar's name.
Click File > Print and preview before printing.
To change things like the page orientation, margins, header, footer, legend, or include other items click, File > Print > Page Setup .
For more on setting printing options, see Print a project schedule .
Don't print the legend and title
If you'd rather not include the legend in print, here's how you can hide it:
Click File > Print > Page Setup .
Click Legend , and under Legend on click None .
If you have a header or title but don't want it to print it:
Click Header and delete the text.
Tip:  If you want the header but in a different position, you can edit the text, position or change the format.
Note:  Remember that the header you set will be the same on every page, and you can't customize or specify on which page it's included.
Read more about setting up your page for print.
Need more help?
Expand your skills.
EXPLORE TRAINING >
Get new features first
JOIN MICROSOFT 365 INSIDERS >
Was this information helpful?
Thank you for your feedback.
Bracket Challenge
Girls & Science
Week of Women
Spread The Warmth
Contact CBS Colorado
Advertise With Us
CBSNews.com
Watch CBS News
I-70 Floyd Hill project designed to reduce congestion, rebuild bridges, reduce curves
By Rick Sallinger
March 7, 2023 / 8:58 PM / CBS Colorado
The I-70 Floyd Hill project is designed to reduce congestion, rebuild bridges and reduce curves. The project stretches from Floyd Hill to the Veteran Tunnels.
The Colorado Department of Transportation hopes to finish the project by 2027.
The area is known for endless backups and numerous accidents. Government officials and those leading the project gathered at Clear Creek High School on Tuesday evening to meet with area residents and others about the project.
Andrew Marsh is the city administrator for Idaho Springs, an old mining town now bracing for a five-year project, "The Floyd Hill project is going to have a huge impact on the city. "
"It's going to be a lot of challenges. Through all the construction it's going to be a lot to deal with but once it's done it's going to be a huge improvement," said Marsh.
But not everyone is on board, including Kent Slaymaker who works and lives in Idaho Springs. He said public transportation needs to go with the project.
"Doesn't seem worth it to me to spend so much money and tear half of a mountain down just to have the same level of traffic once it's done."
But CDOT officials predict great improvements in traffic and safety. There will be a third westbound lane on the hill.
"We are seeing delays over an hour and so we are complete through here we are leaving that bottleneck westbound will eliminate that pinch point," said Kurt Kionka, CDOT project Director.
He says they will maintain normal traffic flow during peak hours while construction is underway.
There will be an uphill lane for slow, moving traffic and well. The third lane westbound is expected to relieve congestion comes with a price.
There will be a charge to use it which Slaymaker doesn't seem to care for, "Toll lane means that rich people don't have to have traffic I wish it was bus only."
Construction on the project begins this June it will be done in three sections completion is not expected for five years.

Rick Sallinger is a reporter for CBS News Colorado. Read his latest reports or check out his bio and send him an email .
Featured Local Savings
What is the Willow Project? Biden's Alaska Oil Plan Faces Growing Backlash
A project that seeks to build new oil drilling sites in one of the remotest parts of Alaska is currently being weighed for approval by the Biden administration. But the project faces a growing hostile response before any approval has even been given.
ConocoPhillips, Alaska's largest crude-oil producer, proposed five drilling sites as part of its Willow Project, after making a "significant" new oil discovery in the North Slope—Alaska's northernmost region—in January 2017.
If approved, the company says the new development could produce up to 180,000 barrels of oil a day—roughly 1.5 percent of total U.S. production.
Supporters say that the project could boost U.S. energy security at a time when global oil markets are volatile due to the Russian invasion of Ukraine. However, environmentalists have viewed it as a betrayal of Joe Biden 's pledges to push America toward lower carbon emissions and clean energy .
A decision on the project is expected imminently, according to multiple outlets.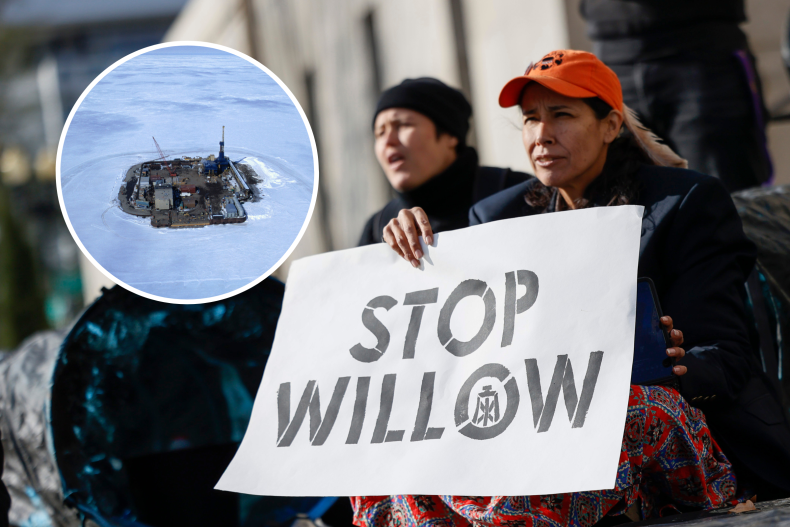 What would the Willow Project look like?
While ConocoPhillips wants to build five drilling sites, the U.S. Bureau of Land Management (BLM), which governs one-eighth of the country's landmass, recommended the project for approval in February on the proviso it should include just three sites initially.
To minimize criticism of any approval of the new project, the Biden administration is looking to reduce the number of drilling sites to two. It has offered to boost conservation elsewhere in the state.
Citing White House sources, CNN said that officials are planning to drop the most ecologically sensitive site and plant more trees to offset the carbon emitted.
Stop Willow Project petition signed by 2.5M as anger grows against Biden
John Kerry Says Oil Chief Leading COP28 Is "Terrific." It's Terrifying
To Protect Their "Sacred Water," Tribal Nations Take On an Oil Giant
In Thursday's press briefing, Karine Jean-Pierre , the White House press secretary, dodged questions on its involvement in deliberations. She said that the decision was "going to be made by the Secretary of Interior [ Deb Haaland ]."
The U.S. Interior Department has said it had "substantial concerns" about the project. These included "direct and indirect greenhouse gas emissions and impacts to wildlife and Alaska Native subsistence." A department spokesperson told Newsweek on Friday it had "nothing to share" beyond the statement for now.
The BLM thinks the Willow Project could generate between $8 billion and $17 billion in revenue, and ConocoPhillips estimates it would create between 2,000 and 2,500 construction jobs, as well as 300 permanent roles.
ConocoPhillips said the project would cost around $8 billion to develop, and would be the largest of its kind on the North Slope in over 20 years.
Why are people against it?
The Willow Project poses not only a cost to the environment in terms of the emissions it will contribute towards, but would also require building drilling sites in an area of natural beauty that is largely unchanged.
Even if only three drilling sites are approved, it is estimated that the project will lead to the production of over 278 million tons of greenhouse gases over the project's 30-year span.
That is the equivalent emissions of 60 million gas cars in a year, or nearly 700 natural gas-fired power plants in a year, or 1.5 million railcars' worth of coal burned, according to the Environmental Protection Agency.
Several petitions have been set up calling for the project to be halted by the Biden administration. As of Friday, these had garnered over 2.5 million signatures.
Dennis Nuss, a spokesperson for ConocoPhillips, told Newsweek on Thursday it believes the Willow Project squares with the White House's environmental priorities, adding that it would help "facilitating the energy transition and enhancing our energy security."
As experts have noted , while Biden has spearheaded legislation that has jump-started America's move towards renewable energy sources, its transition to clean energy will take decades, and other energy sources—such as fossil fuels—will still be needed in that time.
The project has also raised concerns from some native Alaskans who occupy the remote region. Rosemary Ahtuangaruak, mayor of Nuiqsut, the community closest to the proposed site, told Alaska Public Radio: "We want to feel safe in our homes and our daily lives and to be able to continue to be Inupiat in our lands and waters, and eat our foods."
ConocoPhillips has stressed that it has worked with the Nuiqsut community throughout its North Slope projects, including Willow, and would be providing union jobs and benefits to native communities.
Who is for it?
All Alaskan lawmakers, including Alaska's Democrat representative Mary Peltola. On Monday, the Alaskan legislature passed a resolution supporting the approval of the project.
"I join all Alaska legislators in urging President Biden to respect the career staff and scientists who said this project can be done in a responsible way, and to hear the voices of those most impacted by this project: Alaskans," Dan Sullivan, a Republican U.S. senator for Alaska, said in a statement following the vote.
"This is the latest and most visible demonstration of Alaskans' strong, united, bipartisan support for this important project, building on support from Alaska Natives, union laborers, and countless others," reacted Lisa Murkowski, Alaska's other GOP senator.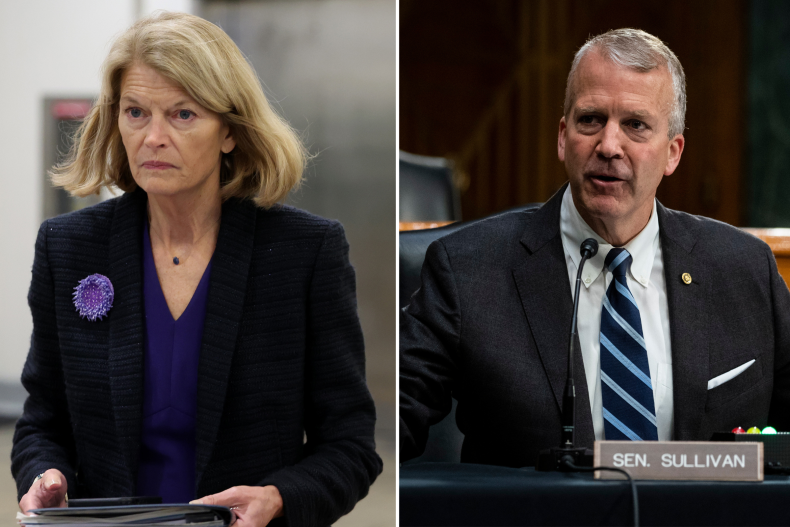 " Alaskans from every walk of life support Willow because we know that a clean energy transition will still rely on gap oil," Peltola said. "Willow will give Alaska, and America, a reliable source of domestic energy to help power that transition."
Representatives of Alaska's native communities have also appeared in D.C. lobbying for the project to be given the green light.
"It represents an opportunity really of a lifetime for the citizens of the state of Alaska and more directly the citizens of the North Slope," Josiah Patkotak, a non-partisan member of the Alaskan legislature representing the region, told reporters.
He added the project would help the community "continue to keep our culture alive—whether we're talking the ability to gas up your boat to go fishing, the ability to gas up your boat to go whaling, the ability to go gas up your boat and catch your seals and bearded seals that we love to eat."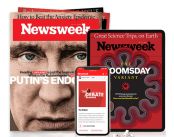 Newsweek magazine delivered to your door
Unlimited access to Newsweek.com
Ad free Newsweek.com experience
iOS and Android app access
All newsletters + podcasts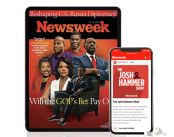 Join half a million readers enjoying Newsweek's free newsletters
St. Bernard residents question $1.8 billion terminal project at first Port of New Orleans open house
VIOLET, La. (WVUE) - St. Bernard Parish residents met with officials from Port of New Orleans on Tuesday (March 7) for the first in a series of open houses to answer questions about a proposed $1.8 billion terminal project planned in the community of Violet.
The project, which state and port officials describe as an economic game-changer for Louisiana, has not been without controversy. Save Our St. Bernard (SOS) , a community group opposing the project, said last fall that it had gathered 10,000 signatures from residents opposed to the terminal.
Port officials say the Louisiana International Terminal (LIT) eventually is expected to create more than 17,000 direct and indirect jobs and generate $1 billion in new tax revenue for the state and $470 million for St. Bernard Parish.
But nearby residents are concerned about the project's impacts, ranging from parish infrastructure to environmental damage.
"It's detrimental to the whole parish if it's developed," said Henry Carroll, a longtime St. Bernard resident.
The open house, held at a church in Violet, featured a range of officials from Port NOLA answering questions on topics ranging from traffic to drainage to wetlands mitigation.
"This is a voluntary open house," said Kimberly Curth, press secretary for Port NOLA, "because we want to engage the community. We want to hear what's important to them."
Curth said community input already has shaped the project, with St. Bernard Highway being re-drawn to run closer to the river, whereas an earlier version of plans had it re-routed around the site.
The project currently is in the federal permitting process, which runs from 2-3 years, Curth said.
"It will explore a number of issues. Everything from environmental concerns to traffic," she said.
In December, Louisiana Gov. John Bel Edwards called an announced $800 million investment from the New Jersey-based Ports America and the Mediterranean Shipping Company of Switzerland a historic public-private partnership between the state, the port, and private money to ensure the massive new terminal is built.
The port and GNO Inc. said Louisiana needs the facility to accommodate newer and bigger container vessels that cannot navigate under the Crescent City Connection bridge. Without it, they say Louisiana will lose shipping business to Texas and Alabama.
"We obviously have concerns, as parish government, about what this does to our infrastructure, to our drainage, to wetland mitigation, and we want to make sure we stay on top of all of those issues," said St. Bernard Parish Councilwoman Kerri Cellais.
Cellais said that for the parish to get behind the project, Port NOLA would need to secure funding for a proposed third roadway, running from the port site and connecting lower St. Bernard to the interstate.
"It's necessary," she said. "We can't possibly see this project without that road going through."
Many residents on Tuesday questioned the loss of wetlands due to construction of the terminal. They said the wetlands are crucial for keeping their community from flooding during storms.
"The more cement you pour, the more the rain can't go nowhere," Carroll said.
Port NOLA has not gone into specifics on its plans for wetlands mitigation, only saying the federal permitting process requires drainage and wetlands planning.
"We want to make sure that any wetland mitigation that is done for this project is done in St. Bernard and affects St. Bernard," Cellais said.
The port has detailed its plans for handling stormwater runoff on site, saying ponds would be constructed to collect runoff and, if needed, treat it before discharging the water back into the river.
Port NOLA will hold two more open houses this week: One in Chalmette on Wednesday at the Frederick Sigur Center, and one in St. Bernard on Thursday at the Historic St. Bernard Courthouse. The meetings will run from 4-7 p.m.
See a spelling or grammar error in our story? Click Here to report it. Please include the headline.
Copyright 2023 WVUE. All rights reserved.
La. woman accused of using aunt's debit card for 136 DoorDash orders held on preset $18 million bond
'Grossly inappropriate behavior': Transcripts of assistant DA show her refusing over a dozen gun cases on Mardi Gras
No potatoes, lemons, or limes will be thrown at St. Patrick's Day parade on Metairie Road
Body of missing Ga. man found in Baton Rouge, family confirms; BRPD investigating
Family reveals Nathan Millard autopsy findings; police say 'no foul play' suspected
Latest news.
Zurik: Vappie's return to Mayor Cantrell's protection detail scuttled, NOPD federal monitor says
St. Bernard residents raise questions at open meeting on proposed Port NOLA expansion
Federal monitor blocked effort to reinstate NOPD's Vappie to Mayor Cantrell's protection team
Still no word as to number of Cantrell recall petition signatures being checked for certification
No suggested jump to results
Notifications
first blockchain project
appleyapple/donation-page
Name already in use.
Use Git or checkout with SVN using the web URL.
Work fast with our official CLI. Learn more .
Open with GitHub Desktop
Download ZIP
Sign In Required
Please sign in to use Codespaces.
Launching GitHub Desktop
If nothing happens, download GitHub Desktop and try again.
Launching Xcode
If nothing happens, download Xcode and try again.
Launching Visual Studio Code
Your codespace will open once ready.
There was a problem preparing your codespace, please try again.
Latest commit
Donation-page.
-single page react app
-link to contract code
JavaScript 61.8%
Solidity 20.0%
MINING & RESOURCES
BIOTECH & PHARMA
OIL, GAS & ENERGY
INDUSTRIALS & JUNIORS
STOCK SUMMARY
ANNOUNCEMENTS
VOLUME STOCKS
DIRECTOR TRADES
SECTOR TRACKER
MARKET DATA
ULTIMATE GUIDES
English ( English )
中文 ( Chinese )
Sayona and Piedmont produce first spodumene concentrate at North American Lithium project
Joint venture partners Sayona Mining (ASX: SYA) and Piedmont Lithium (ASX: PLL) have announced the first spodumene concentrate produced at their North American Lithium (NAL) operation in Quebec, Canada.
In a statement on Wednesday, Sayona reported about 70 tonnes of lithium concentrate had been generated, with commissioning proceeding as planned and the first saleable concentrate expected to be produced shortly.
"These are exciting times with the first saleable lithium concentrate to be produced soon, marking the next step in Sayona's evolution towards becoming a leading hard rock lithium producer," Sayona managing director Brett Lynch said.
The NAL joint venture is 75% owned by Sayona and 25% by Piedmont, with Piedmont also holding a 15% stake in Sayona.
The first shipment of spodumene concentrate is scheduled for July with four shipments targeted for the first half of the 2024 financial year.
The partners are targeting total production from the restarted project during that initial period of between 85,000t and 115,000t.
Extensive drilling program planned
Meanwhile, the NAL joint venture has agreed to embark on an aggressive drilling program under a partnership with neighbouring explorer Jourdan Inc in a bid to expand and define sufficient mineral resources to supply increased tonnages to the NAL concentrator.
With over 50,000m planned across NAL and Jourdan's adjacent Vallee lithium project, it is likely to be one of Quebec's largest drilling programs this year. Almost half of the drilling is planned at Vallee, where NAL is earning up to a 51% stake under a deal announced last November .
Jourdan chief executive officer and president Rene Bharti said the company is in a "very rare" position to benefit from having access to NAL, which he believes will become Canada's leading lithium producing mine and concentrator.
"With Jourdan having over 13,000 hectares of land surrounding Sayona's NAL project, the opportunity to partner with NAL and Sayona to accelerate Jourdan towards production is clear," he said.
Sayona raises capital to advance lithium projects
Earlier this week, Sayona also announced it has entered into a subscription agreement with PearTree Securities Inc to issue more than 174 million shares priced at C$0.2866 (A$0.315) per share to raise a total C$50 million (A$54.9 million).
The flow-through-shares (FTS) raising will help advance exploration efforts at Sayona's Quebec lithium projects while the company continues to progress the restart of NAL.
Mr Lynch said the funding will provide an added boost to the company's expansion plans.
"The FTS provisions [allow] us to raise capital at a premium to the current share price, thereby minimising dilution for the benefit of our shareholders," he said.
Join Small Caps News
Get notified of the latest news, interviews and stock alerts., related articles more from author.
Newrange Gold Corp and Mithril Resources propose merger to create 'Americas focused' explorer
Tivan teams-up with Earth AI to fast-track discoveries at Sandover
Surefire Resources confirms Victory Bore as 'world class' vanadium project with upgraded resources and new exploration target
Navarre Minerals secures $5m investment to fast-track exploration at Mt Carlton
Ontario Government new law targets faster approvals for mining industry
BBX Minerals advances sustainable mineral extraction with bioleaching testing
Venus Metals and Rox Resources make bonanza hits at Youanmi South gold project
Kin Mining commences multi-phase drilling at Eastern Corridor within Cardinia gold project
Gateway Mining starts new drilling phase beneath historical Caledonian open pit
Surefire Resources' Victory Bore vanadium project propelled into world class status
Imugene forges development path of immunotherapies and cancer-killing virus
Don't despair, there are hidden gems on the ASX
Peter Grandich: dark economic times ahead but opportunity in small cap commodity stocks
Revolver Resources progresses plans to become Queensland's next copper producer
Vintage Energy begins supplying gas to eastern Australia
Recent posts.
Perth Mint accused of diluting its gold bars with silver and copper before selling to China
Pentanet and Optus team up to offer NVIDIA GeForce NOW cloud gaming service to Australian customers
11,546 Fans
22,960 Followers
8,764 Followers
39,400 Subscribers
64,216 Subscribers
How to cut your tax bill – the best government approved tax shelters
Weekly review: late Friday rally fails to wipe out losses
Trending posts.
Tesla to eliminate rare earths from its next generation electric vehicles
Imugene progresses novel cancer-killing virus with first patients dosed in combination trial