Wordwide Frequency Allocation Tables
Due to the number of different frequencies used by different countries all around the world, it has not been possible to include a definitive list of frequencies for every country in the world, in the Book. This page provides links to officially published frequency allocation tables for a number of different countries. If you know of any other published tables, let us know via the contact form and we shall add a link below.
All of these links were last checked in August 2015.
Australia –  http://www.acma.gov.au/~/media/Spectrum%20Transformation%20and%20Government/Information /pdf/Australian%20Radiofrequency%20Spectrum%20Plan%202013.pdf
Bangladesh –  http://www.btrc.gov.bd/sites/default/files/National%20Frequency%20Allocation%20Plan(NFAP).pdf
Brazil –  http://www.anatel.gov.br/Portal/verificaDocumentos/documento.asp?numeroPublicacao=325099&pub=original&filtro=1&documentoPath=325099.pdf
Canada –  https://www.ic.gc.ca/eic/site/smt-gst.nsf/vwapj/CTFA2014EditionEN.pdf/$file/CTFA2014EditionEN.pdf
China –  http://www.ncc.gov.tw/english/files/07060/92_070605_1.pdf
Europe – https://www.ecodocdb.dk/download/2ca5fcbd-4090/ERCREP025.pdf 
India –  http://www.wpc.dot.gov.in/Docfiles/National%20Frequency%20Allocation%20Plan-2011.pdf
Indonesia –  http://kambing.ui.ac.id/onnopurbo/orari-diklat/pemula/teknik/bandplan/CUPLIKAN%20TABEL%20FRQ.PDF
Japan –  http://www.tele.soumu.go.jp/resource/e/search/share/2013/t2.pdf
Nigeria –  http://www.ncc.gov.ng/index.php?option=com_content&view=article&id=84&Itemid=98
Pakistan –  http://pta.gov.pk/media/Pakistan_Table_of_Frequency_Allocations.pdf
Thailand –  https://www.nbtc.go.th/wps/wcm/connect/NBTC/d6351071-9c52-4940-ac5a-3d9a53d49317/NTFA+2558+unofficial+translation-17092558.pdf?MOD=AJPERES
United Arab Emirates –  http://www.tra.gov.ae/files/UAE_National_Spectrum_Plan.pdf
United Kingdom –  http://stakeholders.ofcom.org.uk/binaries/spectrum/spectrum-information/UKFAT_2013.pdf
United States of America –  https://transition.fcc.gov/oet/spectrum/table/fcctable.pdf
This website uses session cookies to improve your browsing experience. We also use Google Analytics tracking cookies to collect anonymous information about the use of the site. Click accept if you consent to the use of tracking cookies. You may also decline, and continue to visit our website without sending any data to Google Analytics. You can read more about the use of cookies in our Privacy and Cookie Policy .
Global Mobile Frequencies Database
Tracking imt / 5g spectrum licences, most recent updates, frequency charts, omission found, select frequency chart, terms of use.
Frequency Plans by Country
This document is only a summary of radio regulations, and the appropriate frequency plans that should be used for The Things Network in the respective countries. This is in no way an official document; gateway owners are still obliged to find, study and adhere to their own country's regulations. Some countries also expect you to register your gateway, or obtain a license. In that case you are using a "free band", not a "license free band". In some countries it is also necessary that the gateway is certified (CE, FCC, …) if you allow other people to also communicate via it.
For discussions about the frequency plans in different countries, see the posts on the forum tagged with Country/Frequency-Plan .
Country list source
Regulatory Documents #
CEPT/ERC Recommendation 70-03 relating to the use of short range devices (SRD)
Already implemented in: Albania, Andorra, Austria, Belgium, Bosnia & Herzegovina, Bulgaria, Cyprus, Czech Republic, Germany, Denmark, Spain, Estonia, France, Finland, United Kingdom, Hungary, Netherlands, Croatia, Italy, Ireland, Iceland, Liechtenstein, Lithuania, Luxembourg, Latvia, Moldova, Former Yugoslav Republic of Macedonia, Malta, Montenegro, Poland, Portugal, Romania, Sweden, Serbia, Switzerland, Slovak Republic, Slovenia, Turkey
Limited implementation: Belarus, Georgia(433), Greece, Norway, Russian Federation, Ukrain
Not implemented in: Azerbaijan, Georgia(868)
Communications Regulators' Association of Southern Africa (CRASA) Harmonised Frequency Bands For SRD Applications
Angola, Botswana, Democratic Republic of Congo, Lesotho, Malawi, Mauritius, Mozambique, South Africa, Namibia, Swaziland, Tanzania, Zambia, Zimbabwe.
Even though there is an overlap between the Southern African Development Community (SADC) and CRASA, the Seychelles and Madagascar are not members of CRASA. They are however included in the SADC Frequency allocation plan: SADC Frequency Allocation Plan

Committed to connecting the world
Media Centre
Publications
Areas of Action
Regional Presence
General Secretariat
Radiocommunication
Standardization
Development
ITU Telecom
Members' Zone
ITU-R: Managing the radio-frequency spectrum for the world

With the steady expansion of wireless services worldwide, all services relying on radio waves are competing for a share of the radio-frequency spectrum to support new applications, growing user numbers, and exploding traffic. The importance and relevance of ITU-R's work is hence increasing every day.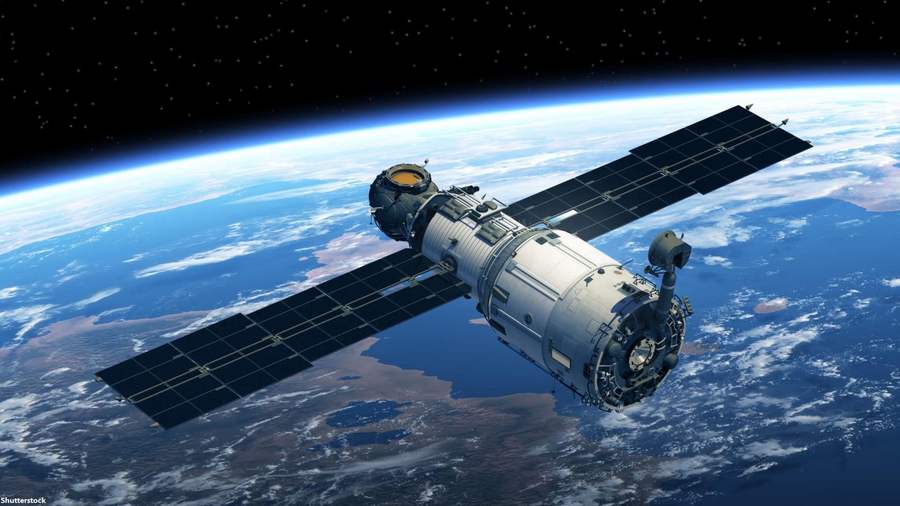 ITU-R activities include four main areas:
​ 1. Establishment and updating of international regulations on the use of radio-frequency spectrum and satellite orbits
Radio Regulations (RR)
The foundation of international frequency management is the Radio Regulations (RR), the binding international treaty that determines how the radio frequency spectrum is shared between different services, including space services. Covering terrestrial fixed and mobile radio services, satellite-based services, sound and video broadcasting, radionavigation, meteorological tracking and forecasting, space research and Earth exploration, as well as amateur radio, the RR encompasses over 2300 pages of texts and charts that specify how equipment and systems must operate to ensure successful coexistence of services in today's increasingly crowded airwaves.
World Radiocommunication Conferences (WRCs)  
ITU-R reviews and updates the RR through World Radiocommunication Conferences (WRCs), which meet every four years for a period of four weeks. WRC-19 was held in Sharm el-Sheikh, Egypt, and welcomed over 3'400 delegates, representing 163 out of ITU's 193 Members States, along with representatives from among ITU's 6 00+ private sector members and 150 international and regional organization members.
WRCs review the way specific portions of the radio spectrum are allocated, along with procedures for coordinating, notifying and recording of frequency assignments and Plan modifications. WRCs bring together governments to negotiate and agree on the relevant modifications to the RR, typically to allow for the introduction of new radio services and systems.
Preparations for WRCs involve extensive studies and preparatory discussions among all stakeholders (government regulators, and public and private sector users of spectrum, as well as their equipment suppliers) at the national, regional, and worldwide levels. Many of these stakeholders also serve as members of national delegations at the conference itself. This multi-stakeholder approach ensures consensus so the RRs provide a stable, predictable, and universally applied regulatory environment that secures the trillions of dollars of long-term investments of radio systems.
The agenda of a WRC includes the review and update of the global technical, operational, and regulatory provisions that govern the use of the radio-frequency spectrum for terrestrial and satellite applications. In conducting its activities, the conference attempts to cast a proper balance:
between the need for worldwide harmonization (to benefit from economies of scale, connectivity, and interoperability) and the need for flexibility in spectrum allocations,
between the need to accommodate new and innovative systems, applications, and technologies as they arise and the need to protect existing radiocommunication services, including from non-radio equipment and appliances.
Radio Regulations Board (RRB)
The international regulations on spectrum, as adopted by WRCs through a revision of the RR, are complemented by Rules of Procedure (RoPs), which clarify the way in which the provisions of the RR are to be applied. These RoPs are adopted by the Radio Regulations Board (RRB), which consists of 12 elected members selected for their qualification, experience, and regional representation. 
2. Implementation and application of international regulations on the use of the radio-frequency spectrum and satellite orbits
The RR contain several regulatory provisions and procedures which describe how the administrations from the 193 ITU Member States may acquire and exercise rights to use spectrum in the various frequency bands allocated for this purpose, and the corresponding obligations. These rights and obligations may then be transferred to the operators of each specific radiocommunication station through a license delivered by or on behalf of the government of the corresponding country.
Administrations apply these provisions and procedures daily, in close interaction with BR.
International Frequency database
A key element of international frequency management is the Master International Frequency Register (MIFR). The MIFR is a database which contains the spectrum characteristics ("frequency assignments") of the radio stations in operation throughout the world and confers to these stations international recognition and protection against interference. This database is managed by BR and currently contains 2.6 million frequency assignments for terrestrial services and over 200 000 are added every year. For space services, more than 1.1 million of assigned frequencies are contained in this database. In addition, about 350 000 assigned frequencies for the broadcasting-satellite service and 25 000 allotted frequencies for the fixed-satellite service are planned for future uses.
The procedures specified by the RR to record new frequency assignments in the MIFR are designed to ensure that every new spectrum usage in a particular geographical location is compatible with the ones previously received. In many cases, coordination between the administrations and operators involved is necessary to ensure this compatibility.
Application of these procedures ensures an interference-controlled environment for both terrestrial and satellite systems and guarantees equitable access to use of the resources of the frequency spectrum and geostationary-satellite orbit.
BR regularly reviews the content of the MIFR to ensure that it is consistent with actual use. It publishes the list of maritime and coast radio stations, which is a key element in ensuring safety of life at sea. It also provides assistance to administrations in applying these procedures and in resolving cases of harmful interference, which currently concerns 1 in 5 000 assignments.
When situations arise of disagreement between administrations or between administrations and the Radiocommunication Bureau, the RRB may consider the issue, although decisions by the RRB may be appealed to the next WRC.  
3. Establishment and updating of worldwide recommendations, reports, and handbooks for the most efficient use of the radio-frequency spectrum and satellite orbits, including best practices on national spectrum management activities
Worldwide technical standards
ITU-R also plays a central role in developing global standards for radio-based telecommunications systems, including terrestrial and space systems, as well as best practices on national spectrum management activities. The worldwide technical standards (ITU-R Recommendations) are developed within the six Study Groups of ITU-R, which gather experts drawn from government, industry, academia, and regional and international organizations, who collaborate in establishing the characteristics of the systems and services that will define tomorrow's wireless landscape.
ITU-R follows closely the increasing levels of radio-frequency noise in the environment and the consequential increase in instances of electromagnetic interference on several radiocommunication services. ITU‑R alerts regularly and collaborates with the concerned standardization organizations towards the monitoring and possible reduction of the above-mentioned phenomena. Another important role of ITU-R Study Groups is to conduct the technical, economic, regulatory, and operational studies in preparation and in support of WRC decisions.
In 2020, ITU-R finalized the detailed specifications for the radio interface of "IMT for 2020 and beyond", paving the way for 5G mobile broadband connected society. These specifications support their operation in any of the frequency bands that has been identified for IMT by various WRCs.
ITU-R Study Groups
The ITU-R Study Groups undertake studies and develop the technical bases for decisions to be taken at World Radiocommunication Conferences (WRCs), as well as develop international standards (ITU-R Recommendations) on radiocommunication matters.  Generally, ITU-R recommendations are of a voluntary nature. However, a WRC may decide to incorporate by reference into the Radio Regulations, in part or wholly, specific ITU-R Recommendations, making their application mandatory.  
ITU R Study Groups are established and assigned Study Questions by a Radiocommunication Assembly to prepare draft Recommendations, Reports and Handbooks etc. for approval by ITU Member States. Each Study Group can establish Working Parties (WPs) and Task Groups (TGs), to address the various subjects within their mandate. At present, there are six Study Groups (SGs):
SG 1      Sp​ectrum management
SG 3      Radiowave propagation  
SG 4      Satellite services  
SG 5      Terrestrial services  
SG 6      Broadcasting service
SG 7      Science services  
More than 5 000 specialists, from administrations, specialized agencies, the whole telecommunication industry, and academic organizations participate in the work of the Study Groups on topics such as efficient management and use of the spectrum/orbit resource, radio systems characteristics and performance, spectrum monitoring and emergency radiocommunications for public protection and disaster relief, etc.
ITU-R Recommendations are good for business, for governmental operations and for the scientific community – driving economies of scale and economic development, supporting essential safety of life services, particularly safety at sea; enabling electronic news gathering and distribution; tracking aircraft and providing for air traffic control; enabling weather forecasting; providing for space travel and exploration etc. They are also essential to the proper and spectrally efficient functioning of all radio equipment in an environment where virtually everyone is now using spectrum resources.
4. Information and assistance to ITU-R membership in radiocommunication matters
To inform and help its membership adapt to the results of its activities in adopting international regulations, global standards and best practices on spectrum use, ITU-R also regularly holds  seminars, workshops, and symposia .
These address a range of issues, currently ranging from broadband and mobile applications, transition to digital television and allocation of the digital dividend, efficient use of the spectrum/orbit resources, and emerging spectrum management techniques.
This activity is also part of ITU's efforts to promote at all levels the creation of an enabling environment for the development of a sustainable and efficient use of spectrum at the most affordable price in all regions of the world.​
Looking ahead to WRC‑23
The WRC‑19 established the draft agenda for WRC‑23 and preliminary agenda for the WRC-27. This sets the stage for the development of future technologies and guides the work of ITU–R during the next four-year study cycle:
The draft agenda for WRC ‑ 23
Aeronautical and maritime mobile services:  consider protection of stations located in international airspace and waters from other stations located within national territories. 
International Mobile Telecommunications (IMT):  consider additional allocations to the mobile service and identification of frequency bands for IMT. 
Mobile service within Region 1:  consider additional primary allocation of the band 3600–3800 MHz.
  High altitude platform stations as IMT base stations (HIBS):  consider the use HIBS in the mobile service in certain frequency bands already identified for IMT.  
Review the spectrum use and spectrum needs of existing services in the frequency band 470–960 MHz in Region 1:  consider possible regulatory actions in the frequency band 470–694 MHz in Region 1. 
Sub-orbital vehicles:  consider regulatory provisions to facilitate radiocommunications for sub-orbital vehicles. 
Aeronautical mobile-satellite (R) service (AMS(R)S):  consider a new allocation for both the Earth-to-space and space-to-Earth directions of aeronautical VHF communications. 
Unmanned aircraft systems:  accommodate the use of fixed-satellite service (FSS) networks by control and non-payload communications of unmanned aircraft systems. 
Digital technologies for commercial aviation safety-of-life applications:  consider appropriate regulatory actions and updates to accommodate these technologies in existing HF bands allocated to the aeronautical mobile (route) service. 
Aeronautical mobile service for the use of non-safety aeronautical mobile applications:  consider possible new allocations for these services. 
Global Maritime Distress and Safety System:  consider regulatory actions for the modernization of these systems and the implementation of e-navigation. 
Earth exploration-satellite (active) service for spaceborne radar sounders:  consider a possible new secondary allocation. 
Space research service:  consider a possible upgrade of the allocation of the frequency band 14.8-15.35 GHz to these services. 
Earth Exploration-Satellite Service   EESS (passive):  consider possible adjustments to ensure alignment with more up-to-date remote-sensing observation requirements. 
Earth stations on aircraft and vessels communicating with geostationary space stations in the fixed satellite service:  consider global harmonization. 
Non-Geostationary Satellite Fixed-Satellite Service (NGSO FSS) earth stations in motion:  develop technical, operational, and regulatory measures, to facilitate the use of space-to-Earth and Earth-to-space frequency bands. 
Intersatellite links:  consider adding an inter-satellite service allocation, where appropriate.
  Mobile-satellite service:  consider spectrum needs and potential new allocations for future development of narrowband mobile-satellite systems.
  Fixed-satellite service in the space-to-Earth direction:  consider a new primary allocation for these services in Region 2.
Suggested further reading:   WRC-23  and  WRC-27  preliminary agenda
These address a range of issues, currently ranging from broadband and mobile applications, transition to digital television and allocation of the digital dividend, WRC preparations, efficient use of the spectrum/orbit resources, emerging spectrum management techniques, like Dynamic Spectrum Access and cognitive radio.
This activity is also part of ITU's efforts to promote at all levels the creation of an enabling environment for the development of a sustainable and efficient use of spectrum at the most affordable price in all regions of the world.
Thematic backgrounders
Itu governance backgrounders.
© ITU All Rights Reserved
Privacy notice
Accessibility
Report misconduct
Database of Frequency Allocations
Mobile network compatibility search for unlocked phones and devices - stay connected anywhere in the world
See a list of carriers and networks used in the country
See all frequency bands used in the country
Run a compatibility check between the country and a phone or mobile device