Home / ►
Site pages / ►
School news / ►
Show My Homework
School news.
Self-Regulation
Collaboration
For your personalised homework page:
Click the 'Log in' link 
Click 'Sign in using Office 365'
Use your school email address and password to logon

Headteacher's Welcome
Attendance & Punctuality
British Values
Careers Information, Advice and Guidance
Character Education
Enrichment Programme
Exam Information
Exam Results
Financial Information
Healthy Schools
Key School Policies
Leadership Team
More Able Learners
Parents & Carers
Pupil Premium & Year 7 Catch-up
Safeguarding
School Meals
School Opening Times
SEND Information
Strong Minds - Student Wellbeing
The School Day Timings
Values Ethos & Culture
News and Events
Curriculum Map and Intent Overview
Outstanding Teaching Professional Development
Key Stage 2 to 3 Curriculum Partnership
Key Stage 3 Assessment
Art & Design
Design & Technology
PDC - Citizenship & PSHE
Religious Education
Pastoral Curriculum
Access Workspace
Home Access Plus
IT Support Desk
Maintenance Helpdesk
Parent's Evening System
Safeguarding (Parent Info)
Show My Homework
SIMS Parent App
SISRA Observe
Terminal Server
Information
The Role of a Governor
Governors Meetings
Basketball Academy
Dance Academy
Football Academy
Netball Academy
Strength & Conditioning
Physiotherapy
How to Apply
Academic & Pastoral Context
Facilities Hire Facilities Hire
Headteacher's Open Evening speech
Parental Information
SEN information
Student Information
Student Activities
Meet our staff and students
Virtual Tours
Year 7 Introduction - Parental Information
Certificates
Course Codes
Exam Policies
Key Dates & Timetables
University Admission Tests
Year 11 Subject Revision Plans
GCSE Exam Results
A Level Exam Results
BTEC Exam Results
Longbridge Campus Library
Sandringham Campus Library
Challenging The MAL Students
Department Gifted Criteria
Further Guidance & Support Resources
Identify More Able Learners
Monitoring & Evaluation
Provision & Planning
Supporting MAL & HPP Students
Useful Websites
What Is The High Performance Programme
Home Learning
Home School Agreement
Year 7 Link Evening
Year 11 Link Evening
Parent Info - From CEOP and Parent Zone
Parent Survey
Parent View
Teaching & Learning Newsletter
The Best Habits for Learning Newsletter
Young Carers
Catch-up Student Review
Safeguarding Policy
Anti-Bullying
Year 7 & 8
Years 9, 10 & 11
Sixth Form Café
Grab & Go
Breakfast Club
Inclusion Conference
SEND Nightclub Experience/Disco
Best Achievement Awards
Best Character Journal
Character in the Pastoral Curriculum
School Prospectus
Music Showcase
Black History Month Showcase
Old Barkabbeyans' 100th Anniversary
Culture Day
Performing Arts Showcase
Planting Trees at Barking Abbey School
Tinsel and Turkey
Art & Design / Graphic Design
Hospitality & Catering
Modern Foreign Languages
Religious Studies
Health and Social Care
Recruitment
James Vear - Head of Basketball Academy
Karen Burton - Assistant Coach
Rikki Broadmore - Assistant Coach
Kenrick Liburd - Coach
Stuart Pearce - Director of Strength and Conditioning
Alex Sasebes - Head of Physiotherapy
Basketball News
Dance Academy Curriculum
Jordan 'JFunk' Franklin
Kelsey 'Hydro' Miller
Koby Turner
Kurtis 'Kurtyswift' Agyekum
Malachi Lewis
Register Your Interest
Carl Emberson - Head of Boys Football Academy
Jodie Whitford-Stark - Head of Girls Football Academy
Luke Thomas-Arayo - Assistant Coach Female Football Academy
USA Scholarship Alumni
Football News
Register your Interest
Tracy Martin - Head Coach
Debi Moore - Coach
Netball News
Facilities Hire
Destinations
Examination Results
Expectations / Code of Conduct
High Performance Programme
Student Finance Support (16-19 Bursary)
Student Profiles
Sixth Form Prospectus
University Advice
University Course Guidelines
Which University
Scholarships, Grants & Bursaries
The National Careers Service
All About Careers
Parental Guidance
Russell Group Universities
Business & Economics
Computer Science & ICT
Student Testimonials
Expression of Interest
A Level Maths Course Information
A Level Results Headline Figures
Further Maths
Maths Leavers Destinations
Transition work GCSE to AS level
Art and Design - A Level
Biology - A Level
Business and Economics - A Level
Chemistry - A Level
Computer Science - A Level
Dance - Level 3 BTEC
Design & Technology - A Level
English Literature - A Level
Further Mathematics - A Level
Geography - A Level
History - A Level
ICT - BTEC Level 3
Mathematics - A Level
PE - A Level
Physics - A Level
Psychology - A Level
Religious Studies - A Level
CTEC Applied Science
Sociology - A Level
Sixth Form Pathways
Transition Bulletins
BTEC Information Technology
BTEC Business
BTEC Performing Arts Dance
BTEC Sports
General Preparation For Sixth Form
Year 12 to 13 Transition
Sports Academies
Tony roe - headteacher.
Where everyone can say I belong
Why should you come to Barking Abbey Sixth Form
Planting trees at Barking Abbey School

Fog at Barking Abbey
Six-minute story.
They had pulled off this stunt while they were pupils at the school. Now they had come back as teachers, in charge of the classrooms where they had once sat down and handed in their homework.
One dark winter's afternoon they spilled out from the last class of the day. They could see the dim glow of the street lights out on the road past the school, but little more. There had been warnings about fog and the teacher had told them to get home quickly before it got any worse.
All around them their schoolmates were scurrying home, to catch a late bus perhaps or to make their ways through streets that were no longer familiar, doors that had been brightly painted now looking dull and glowering at them. But these boys are not in a hurry for the weather is on their side and no one will notice them and bother them now – What are you doing boys? Why don't you get off home now boys?
The mini was always parked there after school. Its owner was the deputy head and, no matter how late they left school, it was always there. Sometimes they wondered whether she ever used it – it looked untouched, as if it had been delivered there straight from the show-room and had been forgotten. Minis were new then and eye-catching; people still turned and stared when one passed by. It seemed a pity that this one had been left there with nothing to do.
"Any good stealing cars in a fog?"
"What d'yer mean?"
"Well, no one would see, would they?"
"Not going to steal this one are you?"
"No, but…" He paused. He was the tallest one in the group and he shouted out into the fog.
"Oi – Graham."
From somewhere out in the fog a voice called back.
The tall boy called again, "Over here. Bring the others."
Just around the corner were the spare rugby posts. They only needed two of them and each one was easily raised off the ground. The tall boy showed them how to slide each post under the car and position it so that at each corner two of them could take hold of the post, ready to heave it up. For a moment they struggled to move the car evenly but then they straightened their backs and staggered forward, out onto a hockey pitch which stretched from the edge of the playground as far as the road. When they reached the centre of the pitch they managed to lower the car gently to the ground, retrieve the posts which they returned to their rightful place and go home. Around them the fog was getting thicker by the minute; it was to last for three days.
None of the people who were looking for the car thought to walk out into the fog which cloaked the hockey pitch. There were no tyre marks leading there, only foot-prints. On the third day the sun broke through in the early afternoon and slowly, as if coming up to breathe, the car's roof revealed itself before the end of school and the coming of the dark. The deputy head could see the funny side of it – she had better let the police know, but the head of games was not amused – "How dare they leave a car on that hockey pitch – we have to play championship matches on there."
And they still do.
Plus What words and phrases does the writer use to convey the atmosphere late on a foggy afternoon?
Plus Why do you think the boys carried out this practical joke? How would you react if your friends asked you to help them play a trick like this on a teacher?
Return to Mini Stories main page
JavaScript is disabled
You need to enable JavaScript to use SoundCloud
Barking Abbey School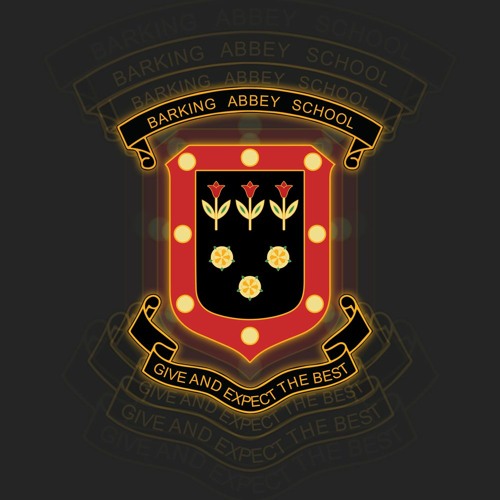 www.barkingabbeyschool.co.uk Twitter: www.twitter.com/BarkingAbbeySch Facebook: www.facebook.com/babbeysc Youtube: https://bit.ly/3HSmmO0
Barking Abbey School's tracks
Interview with barking abbey school's headteacher mr roe by barking abbey school, men's mental health by barking abbey school, feminism and an interview with our director of aspiration by barking abbey school, margaret hodge by barking abbey school.
Your current browser isn't compatible with SoundCloud. Please download one of our supported browsers. Need help?
Sorry! Something went wrong
Is your network connection unstable or browser outdated?
Popular searches
Shopping Basket
No products in the basket.
Filter by Colour
Filter by size.
12.5-3.5 (1)
12.5" Collar (1)
12" Collar (1)
12/3 Shoe Size (1)
13.5" Collar (1)
13" Collar (1)
14.5" Collar (1)
14" Collar (1)
15.5" Collar (1)
15" Collar (1)
16.5" Collar (1)
16" Collar (1)
17" Collar (1)
24 (3-4yrs) (1)
26 (5-6yrs) (1)
26" (1)
28 (7-8yrs) (1)
28" (3)
29" (1)
3/6 Shoe Size (1)
30 (9-10yrs) (1)
30" (5)
31" (1)
32 (11-12yrs) (1)
32" (5)
33" (1)
34 (13yrs) (1)
34" (5)
35" (1)
36 (Extra small Adult) (1)
36" (5)
37" (1)
38 (Small Adult) (1)
38" (4)
39" (1)
4-7 (5pk) (1)
40 (Medium Adult) (1)
40" (3)
42 (Large Adult) (1)
42" (3)
44" (3)
50" (1)
52" (1)
7/11 Shoe Size (1)
adult size (1)
childrens size (1)
ExtraLarge Adult (42/44) (1)
Infant 6-8 (1)
Infant 9-12 (1)
Large Adult (38/40) (1)
Medium Adult (34/36) (1)
Small Adult (30/32) (1)
Filter by price
Recent posts.
Recent Comments
Mary Okpara on All Saints SIXTH FORM TIE
Mohinder singh on Barking Abbey School Blazer with logo
Joaquim on Eastbrook Primary School Cardigan
Bouchra on Mayfield School Blazer
Rajvir kaur on Goodmayes Primary School Sweatshirt
Barking Abbey School
free delivery for orders over £75
Showing 1–24 of 26 results
Barking Abbey School Sixth Form Tie
Barking Abbey School Blazer with logo
Barking Abbey School Tie
Barking Abbey School V-Neck Jumper
Barking Abbey School Cardigan
Barking Abbey School Sixth Form sports academy ties
Superior quality Black stitch down pleat skirt
Zeco Waisted Trousers – Black
Zeco Sturdy Fit Trousers – Black
Zeco Standard Fit Trousers – Black
White Collared School Shirts – 2pk
White Collared School Blouses – 2pk
Barking Abbey School Rugby Shirt
WHITE SPORTS SOCKS YEAR 7 ONLY ( pack of 5 pairs )
New Barking Abbey Multi Sports Short Sleeve Top
New Barking Abbey Multi-sports Long sleeve Top
BARKING ABBEY SPORTS 1/4 ZIP TOP
BARKING ABBEY RED Football Socks YEAR 8-11 ONLY
Shadow Shorts – Black
Plain Jogging Bottoms – Black
Gum Shields
NEW Ankle Shin pads
Girls Knee Length Socks 3pk