Medical and Scientific Writing Documentation
Medical and Scientific Writing is one of the most challenging types of technical writing . Even at a surface level, technical writing in the field of medicine is a daunting task. Nearly every medical specialty requires up to eight years of higher education, indicating a high level of specialized knowledge. Communicating eight years of subject matter to those uninvolved in the medical and scientific fields in a concise manner is a tall order, thus it makes sense to utilize a technical writer or technical writing team in order to create this documentation.
What is Medical and Scientific Writing?
Medical and Scientific Writing is a very broad umbrella, encompassing everything from technical documentation about a medical or scientific product to health and safety protocols at a business. Since most people do not have formal education in medicine or science, it is necessary to explain these types of products in an accessible fashion. A technical writing professional will have extensive experience in this task, creating effective documentation for your company.
This form of technical writing is also used heavily in marketing divisions. Many medical and scientific technologies are marketed directly to other technological companies. In these scenarios, the role of a technical writer is more subtle; instead of communicating concepts in the simplest way possible, the technical writer aims to eloquently and persuasively present the information most relevant to the intended audience.
Benefits of this Writing
In order to sell medical or scientific products to customers without technical knowledge, these products must be described in a way that makes sense to people outside the medical and scientific industries. Additionally, when creating health and safety protocols, clarity is of the utmost importance. Thus, it is essential to employ a technical writing team; they have been trained in developing clear and accessible documentation. Some additional benefits of medical and scientific technical documentation are that it…
Helps market technical solutions to non-technical people, also boosting brand visibility
Conveys relevant information without losing out on detail, decreasing miscommunication and frustration
Documents products for use by other companies and organizations
Creates health and safety protocols at a workplace, thus reducing liability and putting employees at ease
Whether you need a team of consultants to produce a complete line of documentation or a single technical writer for a brief project, Essential Data's Engagement Manager will lead the project from start to finish. At Essential Data Corporation, the quality of our work is guaranteed. Contact us today to get started. (800) 221-0093 or [email protected]
Written by Jeffrey Pinsker-Smith
" * " indicates required fields
Technical Writing is Easy
Feb 18, 2020
Medical Technical Writing
Faq on technical writing.
When I read an article called Types of Technical Documents by ClickHelp, I found many interesting things like nurses, for example, can also be considered technical writers because they should record a detailed history of a patient's past illnesses, chronic conditions, treatments, medications, surgeries, therapies, and hospitalizations. This type of documents is called medical records.
Moreover, typical technical documentation types like user guides, manuals are also created in this sphere to help medical personnel use new pieces of equipment correctly.
So, I thought that it would be interesting for you to learn more about medical writing, education, salaries, and the like. That's why I decided to share this information here.
What Medical Technical Writing is
Medical technical writing is a broad field, it implies writing a wide range of medicine- and healthcare-related documents, including articles, marketing copy, and educational materials. Those professionals who write such a content called medical technical writers. Some medical technical writers are writing for a professional audience, others focus their writings on the educated layman.
Medical technical writers come from a wide variety of educational backgrounds. So it's not obligatory to have a medical background. Some people are physicians or other medical professionals who were interested in medicine and found their niche in medical writing. Others have formal education in medicine or science who have picked up a technical education doing research on the job. So, if you have a degree in journalism, it may be enough to become a member of a medical technical writing team.
Required Basic Qualifications
Of course, basic qualifications depend on a company but they are more or less unique:
Education and/or experience equivalent to a Bachelors' Degree in the medical, biological, physical or engineering disciplines and three years of medical writing experience.
Knowledge of regulatory requirements relative to Clinical Evaluation Reports.
Experienced in searching medical literature and databases for clinical and technical information.
Ability to read, analyze, and interpret regulations, technical standards, guidance documents, test reports, clinical and medical terminology, technical product information and complex documents.
Effective written and verbal communication skills in the area of technical/clinical applications.
Where You Can Find a Job
According to the American Medical Writers Association, medical technical writers at the following organizations: academic medical centers, hospitals, health care professional associations, disease associations, contract research organizations, charitable and medical foundations, biotech firms, medical device businesses, health information technology companies, and hospital systems, HMOs and managed care organizations, medical education and publishing companies, pharmaceutical companies, physician groups, medical advertising and marketing agencies, and a wide range of healthcare-related websites.
According to Glassdoor, the medical technical writer salary is the following:
How did I become a technical writer? What skills do you need? Read FAQ on Technical Writing .
Many people who are interested in technical writing frequently ask me a lot of different questions, but here are the…, more from technical writing is easy.
Technical writing is for everyone!
About Help Terms Privacy
Get the Medium app
Kesi Parker
Job position: Freelance Technical Writer. Read my FAQ to learn more about me!
Text to speech
Technical Communication
Technical Writing in the Medical Field
By Kathleen Sanchez
Technical writers who work in healthcare and medical industries (often referred to as medical writers) specialize in communicating health-related topics effectively. Medical writing is a great career option for technical communication students who want to work as writers or editors in a medical-related field.
According to the American Medical Writers Association , medical writers create a variety of documents, including journal articles, manuals and user guides, presentations, white papers, and education materials. Depending on the position, writers may need to understand medical concepts, terminology, or clinical data.
Medical writers can find positions in healthcare organizations, government agencies, pharmaceutical companies, and biotechnology companies. Employers need writers to convey technical health-related information accurately and clearly and comply with regulatory guidelines. Medical writers must also tailor how they present information for specific audiences--whether those are professional healthcare workers, patients, or the public.
"I'm writing for the hospitals," she said. "That's who my audience is, the clients who are using the application to help their patients."
Medical writers may also work with different teams and subject matter experts. Faith's work falls under software development, and she works closely with the team who creates the application. She also interacts with the client-facing team to understand the perspectives of the clients who will use the software.
"Ultimately, what you're doing affects patient care because you're contributing to these clients who are taking care of the patients," she said.
Faith "broke into" tech comm when she entered the healthcare industry with her writing skills. "I didn't start out as a technical writer," she said. She learned the components of healthcare and the revenue cycle on the job.
"I learned from my colleagues, from researching online, I learned the Microsoft style guide, from tech comm blogs and things like that."
Faith advised that students understand the type of content they will write about and whether that requires a level of medical background knowledge. "If you are interested in writing in the medical field, you should research what that looks like and what things you need to know."
"You have to be persistent and be curious," she added. "I think just network, research, and talk to people. People will always respond positively if they see that you're passionate about something."
For updates on the department, follow the Department of Technical Communication on Instagram and Facebook .

RELATED TOPICS
Medical Writing Overview
How to Become a Medical Writer
Entry-Level Medical Writer
Freelance Medical Writer
Medical Writer Resume
Medical Writer Interview Questions
Medical Writer Salary
Senior Medical Writer Salary
Content Strategist
How to Become a Content Strategist
Content Strategist Skills
Content Strategist Interview Questions
Content Strategy Manager Overview
Content Strategy in UX
Content Strategist Portfolio Examples
Content Design Overview
Content Designer
Content Designer Skills
Content Design Books
Technical Documentation
Knowledge Base Documentation
Product Documentation
User Documentation
Process Documentation
Process Documentation Templates
Good Documentation Practices
HR Document Management Best Practices
Software Documentation Examples
How to Test Documentation Usability
Document Control Overview
Document Control Process
Document Control Procedures
Document Control Numbering
Document Version Control
Document Lifecycle Management
Document Management Software Workflow
Document Management Practices
Github Document Management
HR Document Management
Confluence Document Management
What is a Document Management System?
Document Control Software
Product Documentation Software
HR Document Management Software
Knowledge Base Software
Internal Knowledge Base Software
API Documentation Software Tools
Knowledge Management Tools
Document Management Software
What is Software Documentation?
How to Write Software Documentation
How to Write API Documentation
Document Manager
Documentation Manager
Documentation Specialist
Document Control Manager Salary
Business Writing Overview
Business Writing Principles
Best Business Writing Examples
Best Business Writing Skills
Best Business Writing Tips
Types of Business Writing
Best Business Writing Books
What is Grant Writing?
Grant Writing Process
Grant Writing Templates
Grant Writing Examples
Grant Proposal Budget Template
How to Write a Grant Proposal
How to Write a Grant Proposal Cover Letter
Grant Writing Books
Grant Writer Role
How to Become a Grant Writer
Grant Writer Salary
Grant Writer Resume
Grant Writing Skills
Grant Writer LinkedIn Profile
Grant Writer Interview Questions
Proposal Writing Overview
How to Become a Proposal Writer
Proposal Writer Role
Proposal Writer Career Path
RFP Proposal Writer
Freelance Proposal Writer
Remote Proposal Writer
Government Proposal Writer
Proposal Writer Salary
Proposal Writer Job Description Example
Proposal Writer Interview Questions
How to Write a Proposal
Proposal Writer LinkedIn Profile
Business Proposal Examples
UX Writing Overview
Information Architecture
Information Architecture vs Sitemap
UX Writing Books
UX Writing Examples
UX Writer Overview
Freelance UX Writer Overview
UX Writer Career Path
How to Become a UX Writer
Google UX Writer
UX Writer Interview Questions
Google UX Writer Interview Questions
UX Writer vs Copywriter
UX Writer vs Technical Writer
UX Writer Skills
UX Writer Salary
UX Writer Portfolio Examples
UX Writer LinkedIn Profile
UX Writer Cover Letter
Technical Writing Overview
Types of Technical Writing
Technical Writing Examples
Freelance Technical Writing
Technical Writer Style Guide Examples 
Technical Writing Jobs
Subject Matter Expert
Document Development Lifecycle
Darwin Information Typing Architecture
Technical Writer Career Path
How to Become a Technical Writer
Technical Writer Education Requirements
English Teacher to Technical Writer
Software Engineer to Technical Writer
Technical Writer Salary
Technical Writer Interview Questions
Google Technical Writer Interview Questions
Technical Writer Resume
Technical Writer Cover Letter
Technical Writer LinkedIn Profile
Technical Writer Portfolio
Senior Technical Writer Salary
Senior Technical Writer Job Description
Knowledge Management Overview
Knowledge Management System
Knowledge Base Examples
Knowledge Manager Overview
Knowledge Manager Resume
Knowledge Manager Skills
Knowledge Manager Job Description
Knowledge Manager Salary
Knowledge Manager LinkedIn Profile
Technical Writer Intern Do
Entry-level Technical Writer
Technical Writer
Senior Technical Writer
Technical Writer Editor
Remote Technical Writer
Freelance Technical Writer
Software Technical Writer
Pharmaceutical Technical Writer
Google Technical Writer
LinkedIn Technical Writer
Apple Technical Writer
Oracle Technical Writer
Salesforce Technical Writer
Amazon Technical Writer
Technical Writing Certification Courses
Certified Technical Writer
UX Writer Certification
Grant Writer Certification
Proposal Writer Certification
Business Writing Classes Online
Business Writing Courses
Grant Writing Classes Online
Grant Writing Degree
What is Medical Writing?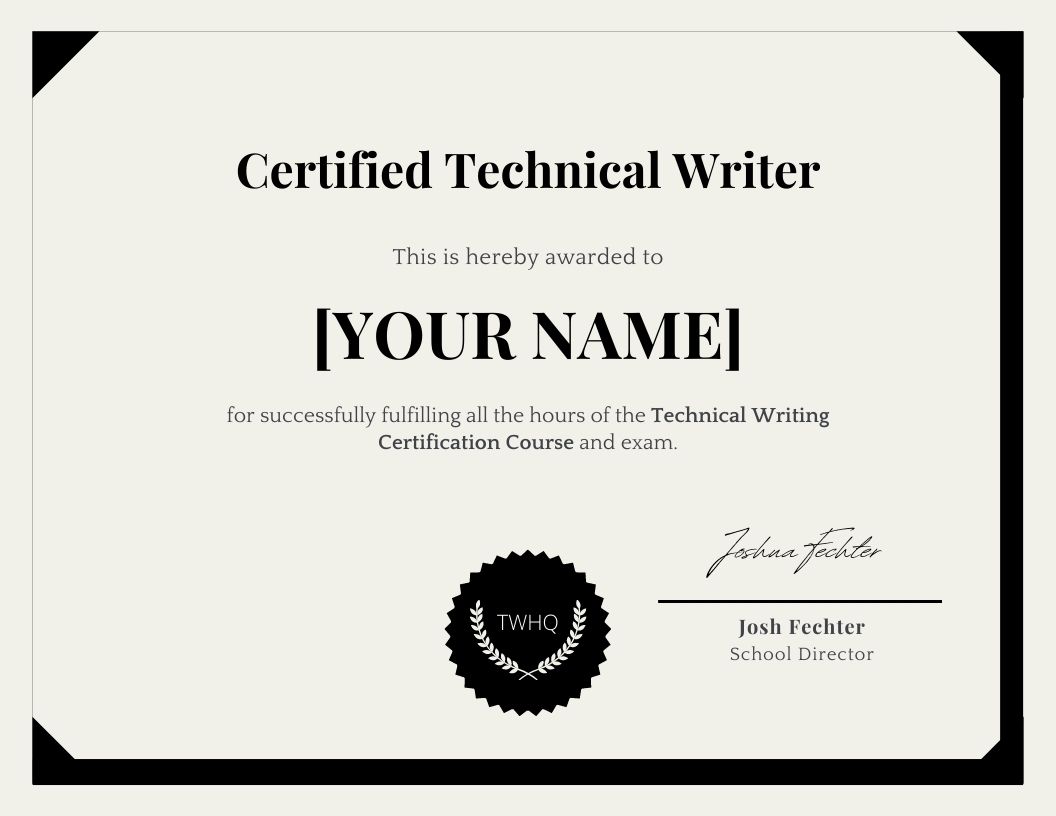 Become a Certified Technical Writer
Table of contents.
Medical writing is a profession dedicated to communicating scientific and medical information to appropriate target audiences, such as healthcare professionals, regulators, patients, and the general public, to achieve certain objectives.
A medical writer, also called a medical communicator, is a professional who produces a range of scientific documents describing research results, product use, drug- or disease-related educational or promotional literature, publication articles, content for healthcare websites, health-related magazines, or news articles, and other medical information. Medical writers write scientific documents, marketing materials, and research papers covering recent breakthroughs, treatments, and drugs on behalf of clinical clients.
If you want to become a professional medical writer, you have landed on the right post. This blog gives you a quick and nice idea about the different types of medical writing, what this field focuses on, and which steps this process involves, in addition to discussing its different benefits medical writers and the healthcare industry can enjoy.
Types of Medical Writing
In general, many people are unfamiliar with what medical writers do. As a matter of fact, many of them are unaware that medical writing is a career. In the pharmaceutical and healthcare communication industry, every medical writer generates different types of content. Following are the main and most common types of medical writing:
Medical Journalism
This type includes medical news in general, which features concise journalistic-style stories summarizing the latest findings in clinical research. Medical writers write several news stories and attend medical conferences on a regular basis. In general, they write documents like newspaper and magazine articles for the general public. A writer who starts working as a medical news reporter can learn how to identify the most important aspects of a research study, which are also helpful for other types of medical writing projects. 
Medical Publications
Medical publication professionals work with physicians and researchers to write and edit posters, abstracts, manuscripts for refereed journals, and oral presentations for medical conferences. Medical writers are also medical journal editors who write and review journal articles. A medical communicator also creates summaries of conference sessions and news articles for professional audiences. Medical writers in the scientific publications area may work at educational or healthcare institutions or biotech or pharmaceutical companies.
Medical Education
Medical writing for educational purposes targets physicians, different healthcare experts, and students and patients having a particular medical concern. For physicians, pharmacists, and other medical professionals, many medical writers write textbooks, Continuing Medical Education (CME) programs, e-learning modules, literature review articles, slide decks, etc. Some medical communicators also write training materials for staff in biotech settings. They also write patient education material for students and patients, which falls under the medico-marketing writing category in pharmaceutical companies.
Medical Marketing for Healthcare Products
Medical writing for marketing purposes must have communicative and informative content. A professional medical writer writes content for pharmaceutical or biotechnological companies to meet their development and promotional purposes through the correct advertising information. They write and edit different materials for lay audiences, including product monographs, reviews, brochures, handouts, training manuals, advertisements, website content, etc.
Regulatory Documents
Regulatory medical writing is a form of technical writing that regulatory agencies need in the approval process for medical devices and drugs. It is the most formal type of medical writing that relies a lot on concise facts. Regulatory writers are important for any company in the pharmaceutical industry. They write and edit documents for regulatory submissions, such as for marketing acceptance of new drugs or to perform new clinical trials. Some regulatory submission documents are Common Technical Documents (CTD), package inserts of drugs, subject narratives, annual reports, etc.
What Does Medical Writing Focuses On?
If you think medical writing focuses on just a single thing, you are wrong. There is a lot happening in the medical and healthcare communication industry, and medical writers' work focuses on various things. Here is what medical writing focuses on:
New Therapies and Drugs
Before testing any new medicine or therapy on human subjects, the drug developers apply for permission to run clinical studies by submitting an application. These applications summarize manufacturing information, scientific information available about the product, investigational plan and analyses to achieve study objectives, and information about the intention of the trial. Also, with the development program proceeding, the application needs to update for every new study. In addition, a number of key documents teams need to run the clinical studies. For all this, drug developers need medical writers to write and edit such documents.
Clinical Trials
During the clinical trials (research studies performed on people aiming to evaluate medical intervention), many documents need writing or updating throughout the course of a clinical program. Medical writers also work to make amendments to the CSPs that describe changes to the planned study or analyses, report drug safety data in the annual Development Safety Update Report (DSUR) and update the Investigator's Brochure in preparation for the start of the upcoming studies. A competent medical writer also focuses on final statistical analyses of trial data and describes it in the Statistical Analysis Plan (SAP).
Medical Devices
Many companies seek competent writers to present information on novel medical devices. For implantable devices, for example, companies will have to provide a lay summary of the main safety and performance aspects of the device with clinical evaluation outcomes to the public. Medical writers use their scientific knowledge and writing skills to present such information or to write clinical evaluation reports (CER), clinical investigation plans, investigator brochures, and post-market follow-up studies.
Education and Research Results
New knowledge and information keep on becoming a part of the medical field by way of an ever-increasing number of research studies and novel ideas and thoughts. Medical writing focuses on communicating all this information in an effective manner to different audiences. Medical communicators collect research results and create various documents for developing educational activities for physicians and other practitioners. The field also focuses on creating educational material for students and patients having particular medical concerns.
What is the Medical Writing Process?
Medical writing enjoys great popularity in the medical industry. Writing comprehensive medical content has now become a great profession, which involves offering higher-level information to medical professionals and patients. To communicate scientific communication, there is a comprehensive medical writing process that a professional medical writer must follow. Here is the breakdown of the medical writing process:
Pick a Field
Choosing a medical field is of the utmost importance. Some notable fields for medical writing are medical education and training, health monitoring, and disease management. We advise you to choose a field that you understand since a vague approach to any medical field can pose dangers. If you want to become a medical communicator, you must have substantial knowledge in all types of therapeutic areas. Medical writers need to have an awareness of scientific regulations related to the respective subject and enough expertise in offering comprehensive articles to doctors, scientists, specialists, regulators, patients, and non-medical persons.
Collate Research Data
Reading is important to collate relevant scientific information about a respective field of healthcare. You should learn about a chosen field and understand the way it works. While doing this, medical writers should maintain the integrity of the research data and offer up-to-date medical information to the readers. Medical writers must have enough expertise to maintain complete accuracy and security of collected research data. Also, they must have enough skills to deliver information about the latest medical inventions.
Explore Relevant Medical Resources
The medical writing process also involves exploring countless resources. You can read peer-reviewed articles, medical books, and online resources to get help and gain knowledge about your chosen field of medical research. In doing so, however, you should follow relevant, authentic healthcare websites. All in all, medical writers should have a clear understanding of the process of exploring relevant resources that justifies the type of article they are pursuing.
Write Lucid Medical Content
After collating data and exploring different resources, a medical writer writes scientific documents in the most lucid manner. As a medical writer, you must offer clear declarations of the objectives and organize ideas while adding information in a creative manner. You should use appropriate language and the level of technical information suiting the understanding of the respective audience. For this purpose, having an understanding of medical terms is important. While writing, you should understand the mindset of readers and offer an appropriate solution to the issue in a simple communicative manner.
The documents for regulatory submission must fulfill the defined structures and formats, and the content must follow the regulatory rules and other guidelines. The content should have a systematic arrangement and no spelling, punctuation, or grammatical mistakes. The main thing a medical writer should follow is the independent viewpoint and preparing the content within a decided timeline.
Get Acceptance
The last part of the medical writing process is the acceptance of content by the medical professionals. It is ideal to get approval from all the stakeholders related to the chosen medical field. For that purpose, the content should have authentic medical information. To get approval from different audiences, medical writers share their written content on different community boards and medical conference pages. You can also enhance the scope of your medical journals by circulating them on social media.
What Are the Benefits of Effective Medical Writing?
To some medical professionals, writing is a source of enjoyment. The considerate healthcare experts write for the pleasure obtained from the creative writing activity and logical sharing and the desire to increase knowledge and benefit the human race. For these authors, writing may act as a mode of expressing the pleasure of scientific discovery. But for others, the advantages they can gain from effective medical writing fall into the following categories:
Professional
Institutional
Career Benefits
While training, the incorporation of written medical communication into the assessment and accreditation system recognizes the significance of written medical communication. A majority of medical specialty assessments entail a written component where candidates must write brief text within a short period of time. A good deal of international professional specialty qualifications includes a mini-thesis, which demands elements of fundamental research techniques and manuscript preparation.
The major reason for many professionals to start medical writing is to meet the specific job requirements set by employers, i.e., medical institutions or universities. This involves the first appointment to an educational position, confirmation or renewal of that appointment, promotion to a higher-level position, and granting of tenure.
For some public and private hospitals worldwide, publication in recognized journals is a requirement for appointment as a consultant. It is also a must to have a first-author journal publication for specialty accreditation set by some of the specialist training committees. Another career benefit is the application for membership in reputable academic societies.
Professional Benefits
In general, the publication is a form of international currency that cuts across geographical boundaries. Having published articles in prestigious international journals helps young professionals a lot when they apply for positions in foreign centers and for competitive international fellowships. For established healthcare experts, publications are important to gain recognition as a professional in a certain field at national and international levels, leading to numerous benefits, such as appointments as consultants to government agencies, advisory and editorial boards, and expert panels and invitations to lecture at scientific meetings.
Publications with a focus on a particular topic or field also help attain a certain standard of academic endeavor by various reputable global educational societies. From an educational perspective, writing and publishing can improve your prospects of succeeding in applications for research funding, funding extension, and obtaining further funding. All grant-awarding bodies also examine the publication track records of the investigators in detail.
Scientific study, research, and writing impose discipline, which, as a result, increases the professional's depth of knowledge in a specific subject or field. This knowledge enhances and improves their clinical skills and enables better teaching of students. Through repeated scientific writing and publication in a certain field or topic, you, as a medical writer, can gain acknowledgment as a specialist by your peers.
Institutional Benefits
Publication in refereed articles is one of the most important means for an individual, department, university, or medical institution to achieve international recognition. In such cases, the author's region and country may also receive an advantage from published work if it is on some major topic in particular. Numerous educational organizations and government bodies use publications as a measure of academic productivity. You should know that published work contributes to an organization's educational prestige and reputation and impacts the budget allocation for individual academic cost centers and departments.
Practical Benefits
The major practical reason for healthcare professionals to know how to write is the benefit got from the basic training gained during the manuscript preparation process. Medical writing involves the discipline of carrying out exhaustive literature research, collecting and analyzing data, and drafting and reviewing the manuscript over and over. Those authors with their manuscripts accepted and published will better appreciate what is in medical journals and other publications.
We recommend all healthcare professionals avail the opportunity of serving as journal manuscript reviewers. Having a great amount of information available in many journals and other scientific documents, it is important for medical healthcare experts and academics to have the ability to judge the quality and reliability of published work. Those who publish and appreciate the process of writing documents and editing them can better read and evaluate articles.
The ability to provide preferential assessment and judgment of the written content is the skill that will make you a better medical expert. After all, patients prefer to visit the most knowledgeable and informed professionals. So, looking up to and respecting the expertise of your knowledgeable peers will help you become better in your field.
The Bottom Line
The need for medical writers is growing in the pharmaceutical and healthcare industry since companies develop many new drugs and medical devices on a regular basis, and there is a demand for the generation of several scientific documents for submission to regulatory authorities during the approval process. The medical writing profession is capable of connecting scientific research results and medical interventions to both professionals and non-professionals. So, to become a part of this, all you need is to have knowledge in both writing and medical science and combine your creative writing talent with the details of the scientific research process.
Your syllabus has been sent to your email
Medical Design and Outsourcing
Medical technical writers vs. medical writers: What's the difference?
January 11, 2022 By Sponsored Content
Pharmaceutical organizations often have trouble conveying complex medical concepts to "layman" users like patients and the public. Being able to communicate medical device usage instructions, clinical trial results, patient education materials, and other important materials is essential for end-users to get the most out of your products and services while preventing potential health hazards and incidents.
It's for this reason why medicine is about more than just science and drug development; there is a significant writing component to it so that vital information is conveyed properly to non-medical users. Medical technical writing is the field assigned to this task. Pharmaceutical companies need medical professionals with technical writing training to educate patients and ensure legal compliance, as regulations on the health industry are extremely stringent and costly if violated.
The terms "medical writing" and "medical technical writing" are often used interchangeably to refer to the development of written materials about health and science. Both types of practitioners are in high demand and require writing skills and knowledge in communication, health, and ethical standards. But what are the differences if there are any?
Defining Medical and Technical Writing
Medical writers handle any type of content that has to do with the pharmaceutical or healthcare industries. They must gather and interpret specific, occupational data and transform it into a format readable by the target audience. These writers might provide:
Articles for scientific publications
Regulatory documentation for legal compliance purposes
Continuing education materials for health care professionals
Brochures, eBooks, Medical journal articles, and web content for general audiences and patients
Instructions for proper use of a medical device
Grant proposals for research studies
Sales and marketing materials and other promotional content for medical institutions
A technical writer certification mandates an understanding of specific medical jargon and scientific terms and concepts to produce these materials. Additionally, the way the final publication is presented matters, as the target audiences involved may have different levels of pre-existing medical knowledge.
By contrast, a "technical writer" refers to any professional who communicates any specialized topics to more general readers. You can think of it as a more general term, as technical writers may operate in industries like software, education, or electronics, to name a few.
From here, we can extrapolate that "medical technical writing" is the task of conveying sophisticated medical knowledge and data into a more readable format for a particular audience. And because health and medicine are inherently specialized topics, medical writing can be seen as a form of technical writing.
Why Should You Be Interested in a Medical Technical Writing Position?
While challenging, a career in this field can be incredibly rewarding and flexible. Medical institutions hire both full-time and freelance writers with varying skill sets. You can join the field through a current degree in medicine or biomedical science or by moving into pharmaceutical topics from other writing positions. Taking technical writer courses will also be part of the process.
In terms of salary for medical technical writing jobs, the average base pay according to Glassdoor is $68K a year, with some senior-level positions going as high as $103K .
The occupation is certainly in high demand as well, with many organizations seeking new talent every day:
Biotechnology companies
Medical device manufacturers
Government agencies
Other pharmaceutical organizations
Even the COVID-19 pandemic has done little to slow down the momentum, with remote and freelance jobs spiking 50% in popularity.
What Do Medical Writers Do Day-To-Day?
The professionals in this occupation have to present scientific, clinical, promotional, or educational materials clearly and concisely. You might start the day by going over your work schedule and opening time slots for important meetings. Research on current events and developments in the medical field is also common, as keeping your knowledge up-to-date is part of the job.
Medical writers must also stay in regular contact with other team members and specialists in the company to coordinate the completion of the writing and ensure objectives are being met. You will work cohesively with:
Data managers and biostatisticians draw clinical data and produce insights and conclusions regarding, for instance, the safety and effectiveness of a treatment or medical device.
Regulatory agencies check with legal and ethical authorities for compliance.
The client itself must be in constant communication to ensure that the right focus and information are included in the final publication.
It's not uncommon for writers to work on multiple projects in parallel, especially when various drugs are entering different stages of testing. You might be working alone or part of a writing team, such as in the case of a large-scale clinical trial.
Or you might be asked to travel for a significant portion of your time to assist speakers during conferences and events. The world of medical writing certainly isn't a mundane one.
How to Become a Certified Medical Writing Professional?
If you're interested in the medical writing profession, consider getting a certification specific to the pharmaceutical and medical device industries. A certificate shows potential employers that you have a strong understanding of essential industry topics, including skills in ethics, communication, and a knowledge of regulatory compliance.
Staying indoors this year? No problem! You can now receive certification online thanks to a variety of medical and technical writing courses. A complete description of the certification program can be found at: (CMWP) Certified Medical Writing Professional
This Certification Program teaches everything you need from English grammatical rules to crafting compliant FDA submission material to writing SOPs and other regulatory documents.
Whether you're a scientist in research and development or an administrator creating documentation, this certification is the perfect way to boost your skillset. Explore our Medical Writing programs today.
Sponsored content by CfPIE
Related Articles Read More >
The Evolution of Heat Sealing
ES Series Miniature Electronic Valves
6 Benefits of Electropolishing for Medical Device Manufacturing
Future-Proof Your Point of Care Solutions
Search medical design & outsourcing.
Mergers & Acquisitions
Cardiovascular
Implantables
Medical Equipment
Contract Manufacturing
Electronics
Motion Control
Prototyping
Subscribe to Print Magazine
DeviceTalks Tuesdays
Digital Editions
Manufacturer Search
Medical Device Handbook
MedTech 100 Index
Print Subscription
The 2022 Big 100
Webinars / Digital Events
Whitepapers
2022 Leadership in Medtech Winners
2021 Winners
2020 Winners
Women in Medtech
Understanding Medical Technical Writing
Health care is an important field for technical writing. Modern medicine is extremely techy and quality of user manuals is expected to be high as human lives and well-being depend on it.
Medical Technical Writers
The healthcare industry traditionally employs many technical writers. And it is safe to say that the trend is going to remain positive - medical equipment is constantly improved and updated; plus, let's not forget about the ginormous pharmaceutical industry that requires instructions for each and every medicine available.
What types of technical documentation are developed for health care? User manuals for software and equipment , education materials, scientific articles, pharmaceutical and regulatory documents, white papers… Technical writers working in this sphere are often called medical technical writers or just medical writers for short. Let's see what it takes to become one!
Challenges of Medical Writing
Now, since we have found out who creates medical documentation and what needs to be documented in health care, the next logical step would be figuring out the challenges this poses for tech writers who would like to work in this field.
In technical writing , this is always a tricky question. How well do you need to know a topic to be able to explain it to others? It goes without saying that having a degree in medicine or natural sciences would be a great advantage for employment in this sphere, but it is not a requirement. You see, developing technical documents for health care is a heavily regulated procedure. When you learn all the rules, guidelines and standards there's not so much left to "create". Most of times content will be pretty generic. This means that many employers hire technical writers for health care without any degree in medicine. A bachelor degree in linguistics, journalism, communications, etc. can be enough.
Learning technical writing tools is always crucial for those who are interested in becoming medical technical writers.
Where there's generic/repetitive content, there's a possibility for automation. In case of healthcare documentation, placeholders are very common. Quite often, things like dates, names and such are not available at the time documentation is written, so, a placeholder is created. It can be repeated throughout documentation many times and hunting it down is a truly tedious task.
This is when help authoring tools come to the rescue. In ClickHelp , the placeholder issue can be taken care of by using variables . All you need to do is assign a value to a variable and insert it instead of placeholders. Later on, when you get the actual data, just change the value, and all of your variables will be updated automatically throughout your documentation.
Health care is a priority in our society. And, it is understandable that being a medical writer means learning a lot about standards and regulations. But, at the end of the day, medical technical writing is not that different from any other type of help authoring.
Good luck with your technical writing! ClickHelp Team Author, host and deliver documentation across platforms and devices
Give it a Try!
Mind if we email you once a month?

Collections
Research Help
Teaching & Learning
Library Home
Technical Writing & Communication: A Primer
Technical Writing for Business
Technical Writing for Engineering
Technical Writing for Health Sciences
Technical Writing for Science
SpeakWrite @ Eberly Writing Studio The Eberly Writing Studio promotes students' long-term academic success at West Virginia University by supporting effective communication in a variety of ways.
North Marker
What is technical writing?
A form of communication that:
is used across most disciplines, but especially in Engineering, Science, and Medicine;
is written for a specific audience;
uses discipline/profession specific language and terminology;
is designed to provide credible, relevant, and accurate information for an audience with the purpose of reaching a specific outcome;
may be available in a variety of formats, including electronic and analog.
Examples of technical writing include: Contracts, FAQs, Policy Documents, Product Packaging, User Manuals, Technical Reports, and White Papers.
The WVU Libraries have compiled information for a number of disciplines that utilize technical writing. We invite you to explore these and to contact the appropriate librarian with questions.
Workshops & Slides
The WVU Libraries partnered with the Eberly Writing Studio to offer a series of workshops. These workshops were designed to introduce technical writing for both undergraduate and graduate students.
Please view slides and notes from each of the workshops below and stay tuned for future sessions!
Technical Writing Workshop 1: Clarity & Concision - Workshop Slides & Notes
Technical Writing Workshop 2: Ethics in Technical Writing - Workshop Slides & Notes
Technical Writing Workshop 3: Technical Writing for Engineers - Workshop Slides & Notes
Technical Writing Workshop 3: Technical Writing for Engineers - PACT Worksheet
General Resources
How to Write Technical Reports: Understandable Structure, Good Design, Convincing Presentation Hering, L., & Hering, H. (2010). How to write technical reports: Understandable structure, good design, convincing presentation. Heidelberg: Springer.
Society for Technical Communiation STC is a professional association dedicated to the advancement of technical communication, content and information management via technical processes.
TechWhirl: What is Technical Writing? Provides an in-depth definition of "technical writing", with examples, resources, and related information.
Related Research Guides
English 305: Technical Writing by Alyssa Wright Last Updated Feb 24, 2023 8 views this year
Next: Technical Writing for Business >>
Last Updated: Aug 3, 2022 2:54 PM
URL: https://libguides.wvu.edu/technicalwriting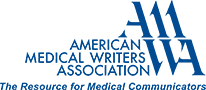 Learn About Membership
Join AMWA Now
Access Member Benefits
Member Directory
Recognition & Awards
AMWA Code of Ethics
AMWA Education
Online Learning
Live Webinars
Essential Skills
ES Certificate
Onsite Training
Events Calendar
AMWA Career
Search the Directory
Create a Listing
Compensation and Salary Information
Advance Your Professional Career
Expert Tips for Freelance Medical Writing
Guide to Becoming a Medical Writer
Medical Editing Guide
Value of Medical Writing
Employer Resources
How AMWA Helped
About Medical Communication
View the Current MWCs
About the MWC Commission
AMWA Resources
Current Issue
Read Recent Issues
Past Issue Archive
Instructions for Contributors
Index (1985-2022)
Medical Communication News
Member Resource Library
Mini Tutorials
Position Statements and Guidelines
Regulatory Writer Training eBook
Online Store
AMWA Event Calendar
Registration
Sponsors and Exhibitors
AMWA Online Learning
How to Access
Getting Technical: Is There a Difference Between a Medical Technical Writer and a Medical Writer?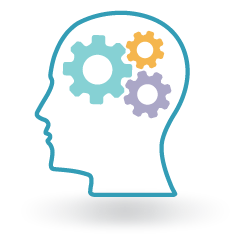 A medical technical writer is another term used to describe a medical writer. From our perspective, the terms are interchangeable. Medical writing is technical writing for medical and health concepts.
The terminology matters less than the mission of medical communication : to write, edit, and develop materials about science, medicine, and health.
No matter what the job is called, professional medical communicators combine writers' creativity with the detail and rigor of science. They need a firm understanding of health care, awareness of ethical standards, and, of course, communication expertise.
The health care industry — and the world — needs more excellent medical communicators.
What Is Medical Writing?
Medical writers produce content that deals specifically with medicine or health care. They are detail‑oriented professionals who gather, interpret, organize, and present information in ways that targeted audiences understand.
Some of the materials medical writers prepare include
Manuscripts for medical and scientific publications
Continuing education (CE) materials for health care professionals
Regulatory documents for government agencies
Patient education materials, including brochures, news articles, website content, and books for general audiences
Health care policy documents
Grant proposals for research scientists and institutions
Sales, marketing, and training materials for health care products and pharmaceuticals
Medical communicators working on these materials require a firm grasp of technical and scientific concepts and terms. Depending on the audience, the content will contain different levels of technical information and complexity.
What Is Technical Writing?
The Society for Technical Communication defines technical communication as any form of communication that
Communicates about technical or specialized topics
Communicates by using technology
Provides instructions about how to do something, no matter how technical the task is
That's a pretty broad definition, and it certainly has room for medical writing , AMWA's specialty.
Growing Career Opportunities
Medical communication is a challenging and rewarding career with expanding full‑time and freelance opportunities. Some medical communicators move into the specialty from other writing and editing positions, while others have medical or science degrees.
The medical industry is a sector undergoing tremendous growth. Pharmaceutical companies, biotechnology companies, government agencies, and medical device firms are among the employers seeking medical writers.
Compensation levels vary , depending on the position and the region, but AMWA's compensation survey shows annual gross income for full‑time medical communicators ranging between $80,560 for editors and $107,000 for writers.
We have good news for writers who discovered they needed increased flexibility during the remote working era of the COVID‑19 pandemic: Freelance opportunities are growing .
Getting Up to Speed
To enter the field of medical communication, many writers and editors benefit from additional training, such as the AMWA Essential Skills Certificate Program , a course that covers
Basic Grammar and Usage
Sentence Structure and Patterns
Punctuation
Medical Terminology
Professional Ethics
Tables and Graphs
Whether they are entering the field as a freelancer , seeking a full‑time position, or advancing an established career , knowing the basics sets medical communicators apart from the competition.
More on Medical Terminology
Medical terminology is an essential part of the writer's toolbox.
Sometimes medical writers serve as translators between scientists and the general public. They need to be fluent in the language of medicine. It's not enough for a medical writer to know medical terms. They need a thorough understanding of medical vocabulary, including prefixes, combining forms, and suffixes that make up medical words.
The Ultimate Goal: Better Health for All
The reasons people enter the medical communication field are as varied as the individuals who do so. Yet they all play a role in conveying information that is critical to our health and well‑being as a society.
Medical communicators provide an essential service.
Whether they are sharing information on diseases and treatments, helping bring new technologies to market, or making technical information understandable to patients and caregivers, those words matter.
September 6, 2021 at 9:00 AM
American Medical Writers Association

AMWA is the leading resource for medical communicators. The AMWA Blog is developed in partnership with community members who work every day to create clear communications that lead to better health and well-being.
View all posts >
Blog subscribe.
Career development (41)
Core knowledge and skills (26)
Freelancing (22)
Writing and editing mechanics (15)
Health communication (13)
Soft Skills (13)
Getting Started (12)
Regulatory writing (9)
Management & Leadership (8)
Scientific publications (7)
Education for professionals (6)
Grantsmanship (3)
Promotional writing (1)
Sales Training (1)
American Medical Writers Association 30 West Gude Drive, Suite 525 Rockville, MD 20850-4347
phone: 240. 238. 0940 fax: 301. 294. 9006 [email protected]
About Us Contact AMWA Staff © 2021 AMWA / Policies
QUICK LINKS
AMWA Journal
Certification
Engage Online Community
Medical Writing & Communication Conference
CONNECT WITH US
Support AMWA
Advertise with AMWA
Membership Management Software Powered by YourMembership :: Legal
An official website of the United States government
The .gov means it's official. Federal government websites often end in .gov or .mil. Before sharing sensitive information, make sure you're on a federal government site.
The site is secure. The https:// ensures that you are connecting to the official website and that any information you provide is encrypted and transmitted securely.
Publications
Account settings
Advanced Search
Journal List
Perspect Clin Res
v.1(1); Jan-Mar 2010
How to Become a Competent Medical Writer?
Dr> suhasini sharma.
Director, Medical Writing & Medical Review, Sciformix Corporation
Medical writing involves writing scientific documents of different types which include regulatory and research-related documents, disease or drug-related educational and promotional literature, publication articles like journal manuscripts and abstracts, content for healthcare websites, health-related magazines or news articles. The scientific information in these documents needs to be presented to suit the level of understanding of the target audience, namely, patients or general public, physicians or the regulators. Medical writers require an understanding of the medical concepts and terminology, knowledge of relevant guidelines as regards the structure and contents of specific documents, and good writing skills. They also need to be familiar with searching medical literature, understanding and presenting research data, the document review process, and editing and publishing requirements. Many resources are now available for medical writers to get the required training in the science and art of medical writing, and upgrade their knowledge and skills on an ongoing basis. The demand for medical writing is growing steadily in pharmaceutical and healthcare communication market. Medical writers can work independently or be employed as full time professionals. Life sciences graduates can consider medical writing as a valuable career option.
New knowledge and information is constantly being added to the field of medicine by way of an ever increasing number of research studies, growing clinical experience, and new ideas and thoughts. All this information needs to be effectively communicated to different audiences, e.g. the physicians and other healthcare professionals, patients and consumers and the drug regulators. Medical writing is the discipline of writing scientific documents by writers in the field of medicine – the "medical writers". Medical writers may not be the original scientists who did the actual research, but work with the physicians/scientists involved in the generation of data, and help present the information in an appropriate manner. The importance of good medical writing cannot be ignored as science depends on clear and accurate reporting – an otherwise meticulous research can appear flawed if it is poorly presented.
The medical writer needs to have a clear understanding of the medical concepts and ideas, and be able to present the data and its interpretation in the way the target audience will understand. Medical writers combine their knowledge of science and their research understanding to present information at the right level for the target audience. Moreover, the writing needs to meet the specific requirements for different types of documents. Medical writing has become established as an important function in the pharmaceutical industry, because it requires specialized knowledge and skills to be able to write scientific documents which are well- structured, and presented in a clear and lucid manner.
The demand for medical writing has gone up considerably in the last few years. The reasons are many – more research studies are being conducted today in the biomedical field; pharmaceutical companies are developing more new drugs and medical devices, and various scientific documents need to be generated for submission to regulatory authorities during their approval process; the number of biomedical journals has gone up considerably and many more scientific articles are now published than before; similarly, with the addition of a new and a powerful medium like the 'internet' a lot of medical information is generated as 'web content' for medical professionals as well as for the general public.
According to the CenterWatch analysis the medical writing market has doubled in size in the last five years, increasing from an estimated $345 million in 2003 to $694 million in 2008. Moreover, according to a separate survey, medical writing is also the fourth most frequently outsourced service. 1 As pharmaceutical companies outsource more and more work to Asia, Indian graduates can look at medical writing as a valuable career option, and develop knowledge and skills required to take this up as a full-time profession.
Types of Medical Writing
Medical writing involves writing different types of documents for different purposes, and for different audiences. Following are examples of different kinds of medical writing:
Medical Journalism
Newspaper & magazine articles. These are mostly for general public and lay people and need to be written in simple, non-technical language.
Medical Education
For Physicians – textbooks, Continued Medical Education (CME) programs, slide decks, e-learning modules
For Patients – patient education material
Medical marketing of healthcare products
Promotional literature targeted at healthcare professionals, product monographs, brochures, handouts
Sales force training manuals, e-learning modules
Internet content for physicians and patients (consumers)
Publication/Presentation
Journal articles / manuscripts (research articles, case reports, review articles)
Posters & presentations for scientific meetings and conferences
Research Documents
Clinical trial protocols
Investigators′ Brochure
Informed Consent Documents
Study reports
Research proposals
Regulatory Documents
Package Inserts (prescribing information) & Patient Information Leaflets
Clinical study reports, web synopses
Subject narratives
Regulatory submission documents – Common Technical Document (CTD) modules such as nonclinical and clinical overviews & summaries, expert reports, safety & efficacy summaries; Aggregate safety reports such as Periodic Safety Update Reports ( PSURs), bridging reports, Periodic Adverse Drug Experience Reports (PADER), Annual safety reports (ASR)s; policy papers etc.
Each of the above types of medical writing is meant for a distinct set of audience, e.g. medical professionals, patients & general public, medical sales representatives or drug regulators. Hence, the language used and the level of technical information has to be appropriate to the level of understanding of the respective audience. For example, while documents meant for medical professionals and regulators can be highly technical and can include scientific data and its explanation, those meant for patients and general public need to simple and free of technical jargon. In addition, documents for regulatory submission are required to fulfill set formats and structures, and their contents are guided by regulatory rules and guidelines. Hence, a medical writer involved in the preparation of these documents needs to be conversant with the regulations and prescribed formats for such type of documents.
It is possible, therefore, that the knowledge and skills required for writing different types of medical documents are different, and one may decide to specialize in a specific type of medical writing, depending on one's aptitude and liking.
Who requires medical writers?
Medial writers mostly work with the pharmaceutical industry. However, there are many other setting in which medical writers are required:
Pharmaceutical / healthcare product companies including medical device companies
Contract Research Organizations (CROs) & Business/Knowledge Process Outsourcing companies (BPOs/ KPOs)
Scientific content and healthcare communication companies (Functional Service Providers)
Media & Publishing companies and Medical Journals Academic medical institutions, Medical/scientific societies
Healthcare Websites
The scope for medical writers is therefore tremendous and growing. This is also a profession which one can practice either independently as a freelancer, or as an employee in an organization, depending on one's experience, level of expertise and liking. So, learning medical writing can be the beginning of a life-long profession.
Requirements for becoming a Medical Writer
The basic pre-requisite for becoming a medical writer is of course, familiarity with medical concepts and terminology. An academic qualification in one of the life sciences such as medicine, or paramedical sciences such as pharmacy, microbiology, nutrition and dietetics, biochemistry, biotechnology can provide the right background which makes the writer familiar with scientific concepts and research data.
Another important pre-requisite is the ability to write. As the basic requirement on the part of a medical writer is to communicate scientific information to the target audience, some degree of command over the language, reflected by an ability to write grammatically correct text, and an ability to express and present information clearly and succinctly is most important.
In addition to the above basic requirements, one needs domain knowledge & language skills.
Domain knowledge
However, since medical writers seldom work in a single therapeutic area, it may not be possible for one to have a prior thorough knowledge of each therapy area. It would be a good strategy to have basic knowledge of different medical specialties, and build upon that as one goes on writing documents in different therapy areas.
Drug development process , pharmacology, drug safety – medical writers involved in the preparation of clinical research and regulatory documents such as trial protocols, investigator brochures, clinical study reports of different phases (I-IV) of clinical trials, efficacy and safety summaries require a thorough understanding of the drug development process, the clinical research and various guidelines related to these. Those writing reports of early clinical development also require a good grounding in pharmacology and an understanding of pharmacokinetic concepts. Similarly, medical writers writing safety reports need to understand the drug safety process and requirements of safety reporting prescribed by different regulatory authorities.
Statistics – Medical writers come across statistics when they write about clinical trials and when they write about research studies. The statistical results of clinical research must be communicated in a manner that allows clinicians to assess critically the quality and reliability of both the study design and any conclusions that might affect clinical practice. Every medical writer has to deal with confidence intervals, regression analyses, randomization schemes, P values, and t-tests. An understanding of statistics is necessary for good medical writing. One of the ways of developing this is attending workshops on medical statistics conducted by professional statisticians.
Technical guidelines – EU, USA and Japan have evolved a set of common guidelines (International Conference on Harmonisation [ICH] guidelines) related to drug development and registration. In addition, the national regulatory authorities have their own specific requirements. Numerous guidelines are available on how to write clinical study reports (ICH E3), investigator′s brochures, patient information leaflets, clinical overviews, periodic safety reports (ICH E2C) and other documents required for regulatory submission. These instructions require thorough reading. Information about these technical requirements is usually available on the ICH website or websites of the Regulatory Authorities. Knowledge of these guidelines is a "must" for a regulatory medical writer. Moreover, new guidelines emerge, old ones are revised, and a medical writer has to keep up to date. Publication guidelines like Good Publication Practices, guidelines for reporting clinical trials (e.g. CONSORT), the International Committee of Medical Journal Editors' (ICMJE) guidelines for manuscripts are available. In addition, all medical journals have their own instructions for authors.
General Knowledge and Skills
Language & grammar – a medical writer has to communicate scientific information. In addition to understanding the scientific aspects, the writer needs to present the information in a clear manner and at a level of understanding appropriate to the target audience. Use of grammatically correct language, simple and short sentences, active voice, appropriate punctuation marks, and a logical flow of ideas can go a long way in making the information understandable to the readers. Avoiding the use of highly complex technical jargon also makes the writing more lucid, especially for nonmedical audiences.
Literature / reference searching – huge amount of scientific information is now available in the public domain. In addition to the books and medical journals, databases like Medline, PubMed, EMBASE, Micromedex are commonly used for sourcing medical information. Searching through all medical databases and healthcare websites for information relevant to your purpose is like searching for a proverbial needle in the haystack. Keeping in mind what exactly you are looking for, knowing where to search and selecting only the authentic sources, planning your search strategy, use of correct keywords for searching and then carrying out the search as per the set plan is more likely to bring up useful information. Reviewing your search results to consider if the information is relevant, and systematically classifying and filing useful information for later retrieval is equally important.
Interpretation and presentation of research data – writing scientific documents involves review and interpretation of research data, presentation of those data in text, tables, and graphs, and developing logical discussion and conclusions as to what the data means. Medical writers must have sufficient knowledge of the research topic, and should be able to understand the research design and data so as to interpret and present it to their readers. Presenting data in the form of tables and graphs is a skill which needs conscious efforts to develop.
Ethical & legal issues – issues of concern to medical writers are – giving truthful and complete information including negative findings, following copyright laws, not indulging in plagiarism, following authorship criteria for research manuscripts, and respecting journal review process.
So, what makes a good medical writer? The following qualities distinguish a good medical writer from a mediocre one:
Ability to understand the purpose and requirements of the project
Ability to write at a level appropriate to the target audience
Thorough research of the subject
Ability to think, logical organization of thoughts and ideas
Scientific accuracy
Attention to details
Ability to work across teams (often remotely) as well as independently
Good communication & coordination with various people involved in the process
Good time management, and meeting deadlines and commitments
Steps in writing scientific documents
Understanding the project brief – Before starting to write, it is necessary for the medical writer to understand the purpose of the document being written and what the sponsor wants to achieve through it. In addition, it is necessary to know the timelines to follow, data that would be required to be studied and the review/approval process to be followed.
Literature search & review of information – adequate planning and time spent on literature search and review can yield valuable information which a medical writer can use appropriately to support the document being written. A correct search strategy and classifying retrieved information in usable chunks is very important.
Authoring & compiling the document – drafting the first version of the document usually takes up most time. Familiarity with the type of document, its purpose and contents is necessary to build the draft. Use of a pre-defined template makes the work easier. Apart from the scientific part of the content, having adequate language skills and following the in-house or client style-guide at this juncture is useful to reduce subsequent review and revision time. In addition to the main text, the document may contain a number of appendices. These are usually supplied by the sponsor. However, it is the responsibility of the medical writer to ensure that correct and current appendices have been compiled in the final version of the document.
The review process – the review process for scientific documents involves review of contents and editorial/ formatting review. The former is usually undertaken by a senior medical writer with more experience, and a subject matter expert who may be a clinician or therapy area expert. Quality check (QC) of contents involving cross-checking all verifiable information with the source data is also required. This is usually done by a peer medical writer. However, every medical writer must do a thorough 'self review' of the first draft of the document before it goes for further review.
Formatting & editing – formatting (checking text font and size consistency, line and paragraph spacing, headers and footers, margins, page numbers etc) and editing (language e.g. US or British English, spellings, punctuation marks, correct use of tense, appropriate reference style etc ) of documents is a skill which needs to be learned by every writer to make their document more presentable and acceptable. Documents that are required for publication or electronic publishing need to be rigorously copy-edited, proof-read, and checked for formatting requirements.
Approval and sign off – all scientific documents need approval and a sign-off from the designated approver, usually an expert. The approver may be in-house or external and adequate time must be allowed for the approver to review and sign-off the document.
Electronic publishing – electronic publishing involves making the material available in digital format for on-line access. A number of software tools are now available for e-publishing, and a modern day medical writer may need to have some familiarity with their use.
Training and Professional Resources for Medical Writers
There is no formal degree / diploma or certification course in medical writing. Training in this discipline usually involves
In-house training – organizations that employ medical writers generally provide the necessary general and project-specific training to new recruits. This may involve training in drug development process, exposure to drug safety and medical statistics, different kinds of regulatory documents and their requirements, and in-house templates, work processes and style guides.
Short courses / workshops by professional bodies – one or two day training courses or workshops may be organized by professional bodies on specific topics e.g. CSRs, protocol writing or statistics etc.
On-the job 'mentor-guided' training – this is usually given by a senior medical writer more experienced in writing different kinds of documents. Training is more focused on specific type of documents the organization is handling.
Motivated "self-study" – this is the mainstay of a medical writer's training. A writer who is self-motivated and curious can do a lot in training himself/herself on different types of medical writing.
Conclusions
Medical writing is both a science and an art. It requires an understanding in medical science and an aptitude for writing. In addition, a thorough knowledge of specific requirements for different types of medical documents, and keeping up to date with the relevant guidelines is a must. The demand for medical writing is growing steadily over the years. The pharmaceutical and healthcare industry offers number of job opportunities for medical writers. Graduates and post-graduates in life sciences who have the right skills and aptitude can consider taking up medical writing as a full-time profession.